Wrap up: How 2022 shaped sustainability reporting
2022 saw big changes within sustainability reporting. Learn all about the new regulations, directives, acts, and bans from this past year – and the role they have in shaping the landscape going forward.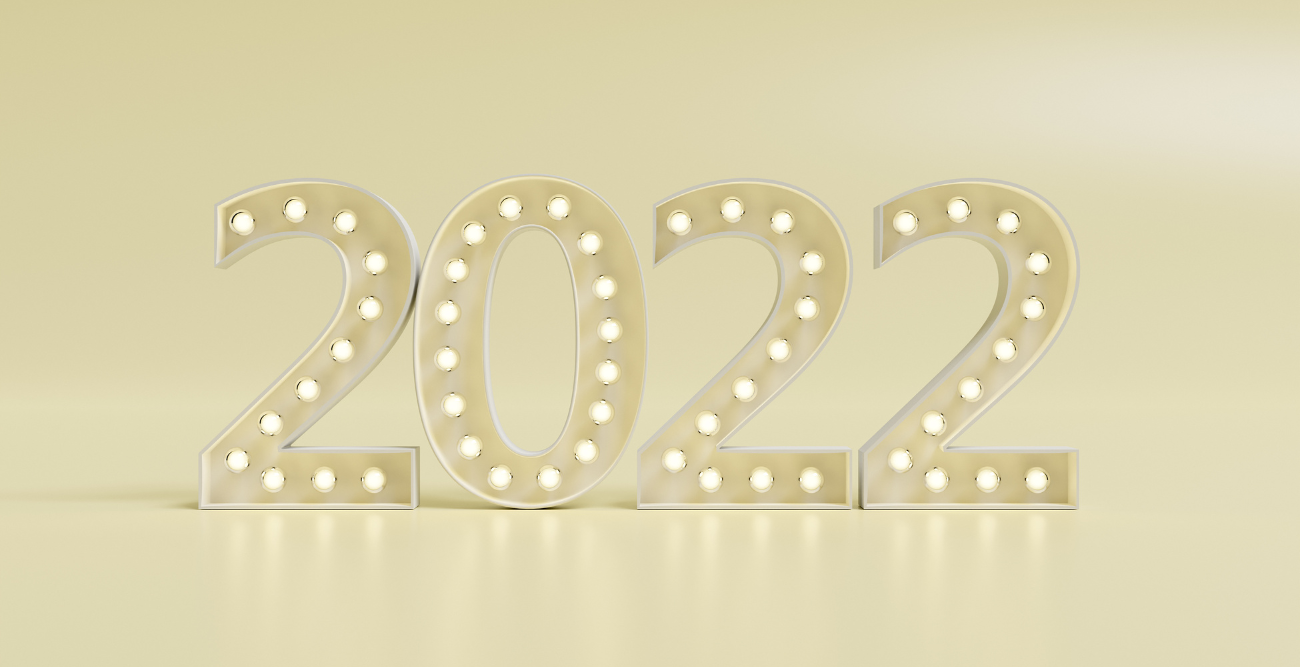 Published: December 2022
In 2022, the sustainability reporting landscape continued to make steps towards a better future. With many emerging initiatives designed to increase corporate accountability and responsibility, there's no question the "Wild West" of sustainability reporting is evolving, hopefully towards something more standardized.
To wrap up this year, we've collected some of the top developments in sustainability reporting that will impact the role companies play in this landscape – hopefully cleaning up the alphabet soup for good.
Let's recap 2022!
Broad regulations made big impact across the EU
1. The Corporate Sustainability Reporting Directive (CSRD) got the final green light: a historic moment for corporate sustainability reporting in the EU
In November 2022, the EU Council approved the new Corporate Sustainability Reporting Directive (CSRD). This is the broadest sustainability reporting directive ever presented by the EU, and it will require over 50,000 organizations operating there to disclose their ESG information. It's proposed to be applied already for the 2024 financial year, with the first round of reporting due on January 1st, 2025.
The European Sustainability Reporting Standards (ESRS) are a key element of the CSRD:
The ESRS was designed to clarify which sustainability information companies are expected to report on – ensuring comparable, reliable, and relevant data.
In 2022, the first draft was submitted for the EU Council to approve, and it will be mandatory for all companies to align with the ESRS starting in 2024.
2. The EU proposed an EU-wide Directive on Corporate Sustainability Due Diligence (CSDD)
In February, the EU announced its plans to adopt a Corporate Sustainability Due Diligence Directive on an EU level. The proposed Directive creates a new obligation of due diligence, mandating management systems to identify and remedy any harm done to the environment or human rights. It applies to all industries and companies of a certain size, and is expected to come into force in 2026 at the earliest.
3. ISSB issues its first two drafts of the Sustainability Disclosure Standards
In March, the International Sustainability Standards Board (ISSB) issued two Sustainability Disclosure Standards: IFRS S1 General Sustainability-related Disclosures, and IFRS S2 Climate-related Disclosures. According to the ISSB, the IFRS Sustainability Standards will "form a comprehensive global baseline of sustainability-related disclosures designed to meet the information needs of investors in assessing enterprise value" – making data more reliable, measurable, and comparable for global markets. An essential initiative, if you ask us!
Want to learn more? Check out our blog "What are the ISSB Sustainability Disclosure Standards?"
Interested in diving deeper on the topic of sustainability reporting?
Here's a reading list we think you'll love:
Regulations covering Financial Market Participants left a mark on the sustainability reporting landscape

4. More investors started to integrate ESG factors into their investments – thanks to the SFDR
In 2022, the first reference period for the SFDR (the EU's Sustainable Finance Disclosure Regulation) began. As a result of this, more asset managers are starting to collect and report on their environmental, social, and governance (ESG) metrics. This is a huge milestone in transforming the economy! Starting January 1st, 2023, it will be mandatory for firms to implement reporting templates (PAI) and present all the information under the SFDR disclosure requirements.
5. The TCFD became mandatory in the UK in April 2022
In April 2022, it became mandatory for large companies to disclose information in alignment with recommendations from the Task Force on Climate-Related Financial Disclosures (TCFD). TCFD is a guiding framework that establishes common principles for how companies and other organizations should provide information on the risks and opportunities associated with climate change. The framework is rapidly shifting from a voluntary measure to a regulatory policy response to climate risks for many countries.
Initiatives that increase corporate accountability and responsibility were adopted in Japan, Canada, and the USA (amongst others)
6. The TNFD has gained more traction and sparked a strong interest in a number of countries, including Japan
Quick facts on the TNFD – or the Taskforce on Nature-related Financial Disclosures:
It was established in 2021

It's a global initiative created to provide a new framework for businesses to assess environmental risks and opportunities related to their enterprise and portfolios

It will have a big impact on market participants all over the world




7. The SEC proposes new roles for climate-related disclosures for US public companies
In March 2022, the Securities and Exchange Commission (SEC) proposed a new rule that requires companies to disclose climate-related information annually. The disclosure should include their governance on climate-related risks and how they are identified, assessed, managed, and disclosed.
Want to be even better further prepared for your 2023 reporting? Check out our blog post, "3 key sustainability reporting standards to keep track of in 2023".
8. Canadian government announces mandatory reporting on climate-related financial risks
In April 2022, the Canadian government released its latest federal budget, announcing mandatory reporting of climate-related financial risks for all federally regulated financial institutions starting in 2024.
Two facts about Canada's mandatory climate disclosure:
It includes all Canadian banks and federally incorporated or registered insurance companies (amongst others).
The government expects it to have a comprehensive impact throughout the entire Canadian economy, as financial institutions will be required to collect and assess climate-related risks and emissions from their clients in order to meet the requirements.


Initiatives connected to human rights were adopted on a country-specific level

9. Norway adopted its first Human Rights Due Diligence Act: the Transparency Act (Åpenhetsloven)
In July 2022, the Transparency Act (Åpehetsloven) entered into force in Norway. It requires the country's largest companies to perform due diligence assessments, plus turn in reports on how they're working to mitigate and prevent human rights risks (including workers' rights).
Is your business covered? Our guide, "Detect human rights risks in your supply chain (Åpenhetsloven)" helps companies covered by the Transparency Act set up a process to identify, assess, and track human rights risks in their supply chain that aligns with the OECD Due Diligence Guidelines and ultimately comply with the Act.
10. Companies began to prepare for Lieferkettensorgfaltspflichtengesetz (LkSG)
The LkSG was passed on June 11th, 2021, and will set a clear, proportionate, and reasonable legal framework for businesses to fulfill human rights due diligence. This act will raise the bar for Germany's social sustainability work, given it's the first time companies operating in Germany are required to take responsibility for human rights regulation in their supply chains in a binding manner. Our guide, "Detect human rights risks in your supply chain (LkSG)," covers how to align with the Lieferkettensorgfaltspflichtengesetz – and how Worldfavor can help!
11. The EU announced its ban on products made using forced labor and The US adopts an act to ban cotton from forced Uyghur labor
In September 2022, the EU released a regulatory proposal to ban products made using forced labor and requiring companies to carry out human rights due diligence. This is the broadest forced labor ban related to products proposed anywhere in the world. It is expected to come into force in 2023 at the earliest.
On June 21st, 2022, the Uyghur Forced Labor Prevention Act (UFLPA) came into force – meaning companies that source material, wholly or partly, from the Xinjiang region in Northwest China and want to import their goods into the US must now prove that their supply chains aren't tainted with forced labor.
We understand that taking in and keeping track of all of these new emerging initiatives may seem a bit overwhelming. But we're here to guide you! Let Worldfavor help you stay on top of what's happening in the world of sustainability.
Make sure you don't miss a story in 2023! Subscribe to our Sustainability Blog to get the hottest trends, news, and insights – straight from Worldfavor.

Related blog posts you might like: