Learning tips: sustainability reporting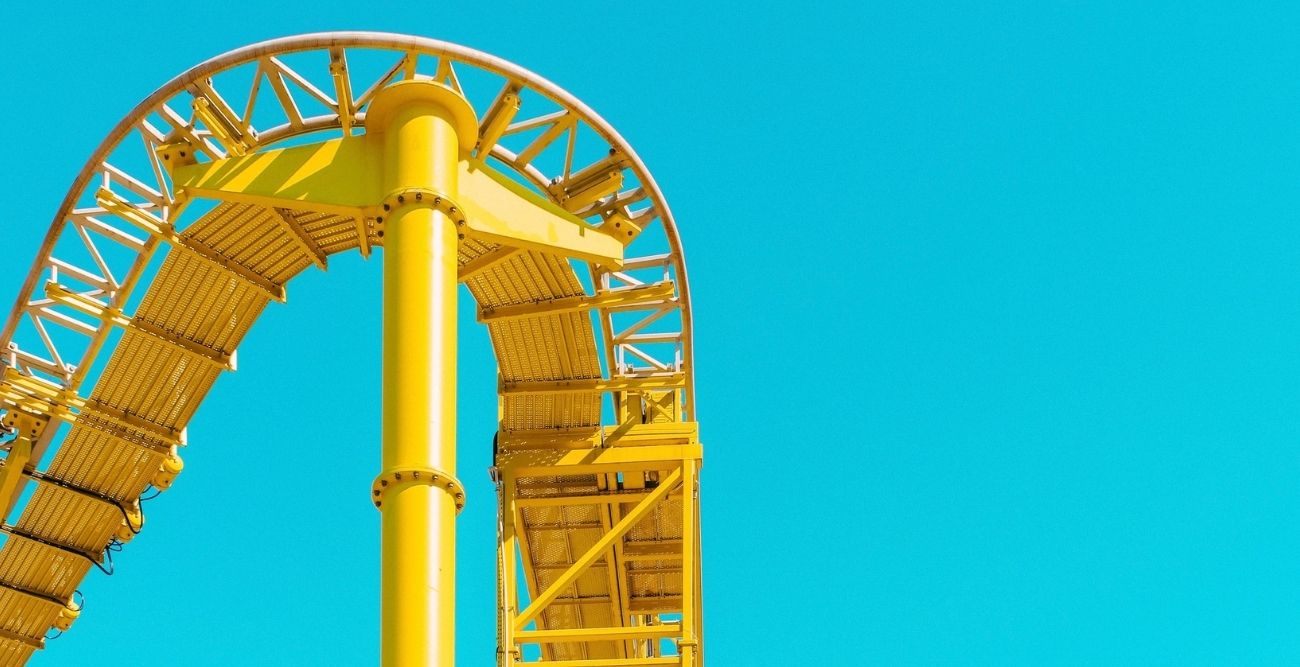 A well-written sustainability report offers you multiple benefits: it creates transparency around your organization's sustainability impacts, it is valuable as a clear communication towards key stakeholders, it sets a baseline to measure changes in the future, and is vital to identify actions to improve your organization's sustainability performance. To improve your reporting process and to give you some new angles and perspectives, we have prepared some motivation and tips, in all shapes and forms!

This blog post brings you a list of all the hottest tips on sustainability reporting, all you need to know in the form of books, articles, webinars, and podcasts to heighten your motivation to create a sustainability report you will be proud of and to gain more knowledge on the subject. The books and podcasts are reviewed to be the ones to best help you with your sustainability reporting process, giving you all the tips and tricks you need to reach the best results.
Books about sustainability reporting
Starting us off with some good old books on the subject of sustainability reporting – and where you can find them. Both of these volumes are great gateways for anyone willing to gain or deepen their knowledge regarding sustainability reporting, they contain all there is to know about the process of reporting and how to improve results, to make it all a better experience.

Gold Standard Sustainability Reporting: A Step by Step Guide to Producing Sustainability Reports, by Kye Gbangbola and Nicole Lawler
We recommend the Gold Standard Sustainability Reporting because it is a highly practical and concise book that shows you how to undertake a reporting process and produce a sustainability report in line with the new standards and frameworks presented by the International Integrated Reporting Council (IIRC) and the Global Reporting Initiative (GRI). It is fully updated to ensure compliance with the new standards. The book goes into detail on how to actually produce a sustainability report as well as the key processes in the planning: how to produce a business case; the development of actions plans; process and team leadership; and generating cross-functional buy-in. All in all a great starting point for your sustainability report, and an interesting read!
The Concept of Sustainability Reporting, by Irene M. Herremans
This book offers a guide for organizations to benefit from sustainable approaches. A historical overview of the concept of sustainability is given, specifically focusing on how sustainability applies to performance and reporting. It is a good read because it also discuss potential actions for improvement and Chapter 2 discusses sustainability reporting and its relationship with sustainability performance. Enjoy!
Articles about sustainability reporting
If you prefer a shorter read, here are some top articles regarding sustainability reporting:
Harvard Business Review: Overselling Sustainability Reporting
This article by Timberland's former COO outlines the problems with both sustainability reporting and sustainable investing. The author discusses nonstandard metrics, insufficient auditing, unreliable ESG ratings, and more. But real progress, he says, requires not just better measurement and reporting practices but also changes in regulations, investment incentives, and mindsets.
The Conversation offers a full collection of articles on the subject, here are our top choices:
Lessons from Sweden in sustainable business:
This article draws learnings from Swedish companies' experience with sustainability reporting. The author has studied sustainability reports from the 30 largest listed Swedish companies over the period 2008-2015 and shows that there's a lot to be learned from them, and the article doesn't shy away from showing the problems and possibility for improvements, a great inspirational read.
Sustainability reporting: why South African companies need to up their game:
The article discusses the importance of a global reporting network and the value of sustainability reporting. As the authors, Struwig and Van Rensburg say "Sustainability reporting is important because poor disclosure can lead to a decline in investments for a country. Establishing a suitable sustainability reporting framework is therefore important." A great article if you want a more global perspective on sustainability reporting.
Podcasts about sustainability reporting
If you, like a lot of us, prefer to listen and learn from discussions, here are some top tips on podcasts on the topic of sustainability reporting:
Sustainalize Podcast: Episode #16 in the Walk the Talk podcast series.
It is mainly about the Corporate Sustainability Reporting Directive, as they discuss and answer questions such as: How does the CSRD fit into the EU Green Deal and how does it align with other reporting developments such as GRI, SASB, IIRC, IFRS Foundation? What can we expect in the coming months/years out of Europe regarding the CSRD and how can companies best prepare themselves? A great podcast for you willing to deepen your knowledge.
Sustaining Sustainability – by University of Pittsburgh Center for Sustainable Business. This is an educational podcast series that explores sustainability lessons from the COVID-19 pandemic. A highly relevant topic in relation to the sustainability reporting process. Through short 15-minute interviews with industry managers, academic experts, government officials, and civil society leaders, they explore various societal challenges magnified by the COVID-19 crisis. Each episode focuses on a specific topic and builds toward a call to action.
And also these three episodes from the ESG insider: A podcast from S&P Global:

Webinars about sustainability reporting
Navigating the landscape of sustainability reporting
If you are looking for even another format of sustainability reporting knowledge, Worldfavor offers great resources like this highly relevant webinar; Navigating the landscape of sustainability reporting.

This webinar is based on the findings of the Worldfavor report Navigating the landscape of sustainability reporting 2021, discussing the key insights and challenges discovered in the report. In this webinar, experts from Worldfavor, together with the panelist, discuss the challenges of sustainability reporting and share best practices for boosting your reporting game.

Key takeaways for succeeding in sustainability reporting
To summarize, some of the main tips the books, articles, and podcasts, are making are to in your reporting focus on:
Set your goals before you start.
Early on, identify who your most important stakeholders are, what they care about, and what they expect of your organization.
Identify issues and choose indicators.
Expect some trouble in data collection.
Analyze the data critically.
State key observations,
and find a way to communicate transparently that will make people listen.
Another coherent point made in the material is to not only focus on your report but to also see that the reporting process has additional value. Through reporting, your company can learn about its people and activities and improve how you engage with stakeholders, set priorities, assess performance, and manage risk.
Book a personal demo with one of our team members to see how Worldfavor can help you to ace your sustainability reporting process.


Related blog posts you might like: