How to improve your supplier response rate
The demands on companies to build a sustainable supply chain are growing rapidly, both from consumers and changing regulations. Learn why focusing on improving the response rate of your suppliers is an important step in building a sustainable supply chain, and how digitization and automation can help you get it done.

For more tips on how to gather high-quality data, check out our guide: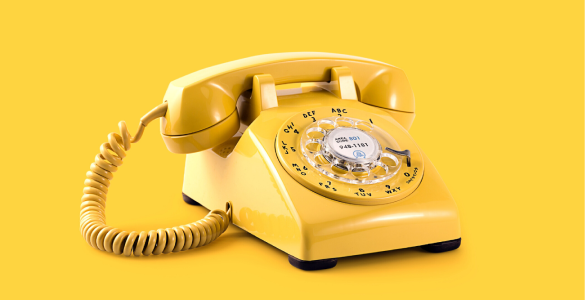 Incorporating sustainability into supply chains is a challenge, but failing to act may be the biggest risk of all. According to Harvard Business Review, there is a rising number of multinational corporations (MNCs) that have pledged to work only with suppliers who adhere to social and environmental standards. However, many of those same MNCs have faced scandals brought about by suppliers who – despite being aware of sustainability standards – have nevertheless gone on to violate them. This makes the commitment to transform to sustainable operations impossible. HBR suggests that businesses "should take a hands-on approach to collect data about supplier's capacity, monitoring indicators of their sustainability performance, and engaging with them in continuous improvement projects. The danger of not acting is clear: A supply chain is only as strong as its weakest link."

In this blog, we'll help you understand how to leverage technology to measure and improve the response rate from your suppliers – making sure you collect accurate and truly meaningful data to boost your sustainability work.
Looking for more insight into what "high-quality data" actually means? Dig into our guide and learn how to simplify your workload by collecting only the relevant data:
1. Start by building a strong relationship with your suppliers
Having a strong relationship with suppliers is key in building sustainable business operations. This is because organizations need critical information from suppliers in order to understand their supply chain impact and make informed, sustainable decisions. A critical KPI in gauging this relationship is the response rate organizations have from their suppliers – the higher the rate, the better the communication between buyer and supplier. This means organizations get their hands on the information they need to proactively work towards minimizing negative and maximizing positive impact.

Want to know how to address risk in your supply chain? Read the blog here
2. Remember why supplier response rate is important in the first place
Increased transparency

The more responses and sustainability and compliance information businesses receive from suppliers, the more businesses see into their supply chain and understand their full impact. Transparency will grant you and your business with knowledge to transparently communicate with customers and stakeholders. The higher your response rate, the more data you have, which empowers you to make truly sustainable decisions.


Minimized risks

When you benefit from a high response rate from suppliers and sub-suppliers, you gain insights into your sustainability downstream and are much more able to uncover potential business risks. Accessing this kind of critical information helps you better mitigate risk and build a resilient supply chain and business.

Simplified process
Gather and analyze all data at your fingertips. Data collection can be extremely time consuming, especially if you have many suppliers to collect data from. By automatically tracking your response rate and automating supplier relations through follow-up emails and reminders, less workload is required to get the information you need. No more spending valuable time chasing data. Let the power of digitization carry that burden for you and save time to spend elsewhere.


Improved trust with suppliers
Hold your suppliers accountable by building a strong and trusting mutual relationship. Automated responses and follow-ups will benefit both you and your suppliers with more frequent and customized, automatically adjusting to the information the supplier has already given and what is missing. Repeated follow-ups indicate the importance of responding and mediate potential consequences if no action is taken.
3. See how digitization and automation boosts response rate
Customize automation to effectively leverage the technology to suit your needs and effectivize your work. Define what kind of information you need, from whom, how often, and all of the admin that comes with that work. Or, use a predefined requirement pack and standardize your work according to best practices. However you decide to automate data collection in your supply chain, here are some of our tips on how to leverage automation to boost your response rate from suppliers:
Smart decisions for you and your suppliers: Take strong leadership and encourage suppliers to respond by creating collective value. For example, make it possible for the reporting suppliers to see their own development over time and use this data for their own purpose, which strongly incentivizes them to report.
Collaborate and delegate: Delegate relevant questions and information to the relevant person across business units in your organization – ping a colleague to contribute with the data they have access to and are responsible for. By making it easy to involve your team to contribute with the information they have, you increase efficiency, save time chasing data, and decrease everyone's workload. The idea is simple: teamwork makes the dream work. Cheesy? True.
Easy for suppliers: A simplified reporting process for suppliers is the key to increasing your response rate from them and building transparency throughout your supply chain.


4. Improve the quality of your sustainability data with Worldfavor
A successful response rate should be an integral part of your supply chain sustainability work. Data collection can be extremely time-consuming, especially if you have many parties collecting data from. However, a successful response rate is crucial in order to build a sustainable supply chain and work proactively with sustainability at all touchpoints.
Worldfavor's Sourcing solution helps map out all the risks in a company's supply chain. With it, you can access, track, and assess ESG data from all of your suppliers, managing risks related to your unique supply chain. Book a demo today to find out more!
Want more content like this in your inbox?

Related blog posts you might like: