Share ESG data with all stakeholders using Worldfavor standard reports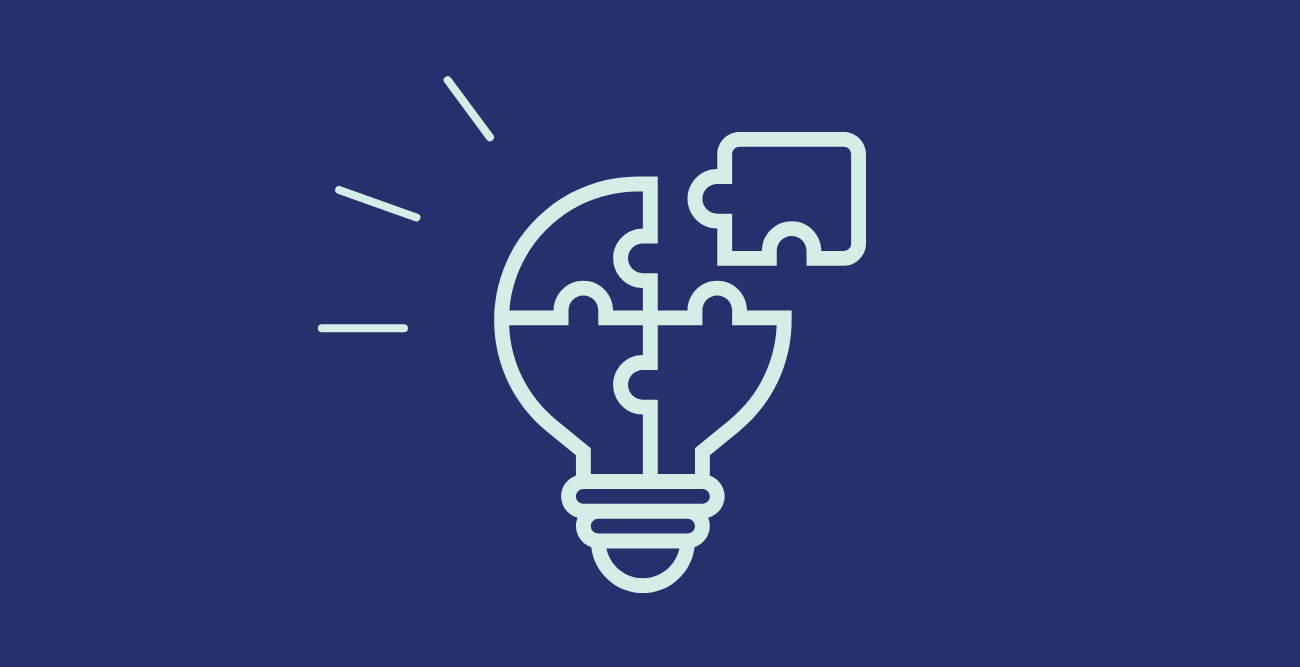 All too often, companies are required to report their ESG data to different stakeholders and track different standards, frameworks, and initiatives – making the entire sustainability process complex and confusing.
What if we told you there is a way to reduce your reporting burden and enable you to share your data smarter and more precisely? Worldfavor's standard reports make sure all the data you report to your stakeholders is relevant and standard to your industry specifically.
What are Worldfavor standard reports?
Worldfavor's standard reports are simply reporting questionnaires that build on Environmental, Social, and Governance (ESG) topics and are based on the latest reporting standards, frameworks, initiatives, and regulations that are standard to your industry. They help you report all the ESG data that you're expected to be transparent about and that your investors, buyers and other stakeholders need from you.
Whether you're big or small, have come a long way, or are just beginning your sustainability journey, our standard reports allow your reporters to answer the topics, specifically relevant to you.
Why does standardized data matter?
Transparency is at risk.
Sustainability reporting has been compared too many times with the Wild West due to the lack of standardization in business-to-business sustainability sharing. A universal understanding of information enables clarity and transparency. Without it, the information shared between business partners can easily be misinterpreted and mismanaged.
There is no meeting place for companies to easily share and access standardized information.
Until now, companies haven't had a dedicated meeting place to exchange standardized sustainability information with each other. By joining Worldfavor and sharing their sustainability information through our standard reports, companies can for the first time easily connect and share comparable information in the same format.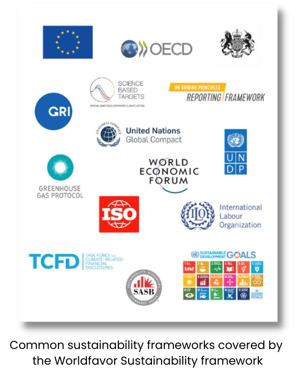 Only large companies have had the resources and power to access other companies' sustainability data.
As a result of the heavy reporting fatigue that comes from reporting according to different questionnaires and frameworks – companies typically only report if they really must. You can finally share your sustainability information once, in a standardized format that every business stakeholder access – in Worldfavor.
How do I use the standard reports?
Worldfavor's standard reports were created to reduce companies' reporting burden – you only report data, relevant to your practices, once and share it with as many stakeholders as you like. In a similar way, you can access other companies' ESG data in a standardized, comparable format. In essence, it's divided into three different parts:
Part 1: Your sustainability approach
Share basic information about your company's sustainability work and how far you've come in your sustainability journey. Based on the ESG areas you are working with today, you will receive recommendations to share more in-depth information about your sustainability practices.
Part 2: The Sustainability topics
Not all topics are relevant for all companies, so you naturally only report on topics that apply to yours. Each topic consists of a set of KPIs that allow you and your stakeholders to get a comprehensive understanding of how you're performing in each area.
and access the ESG information you need from your portfolio companies, suppliers, clients, and other companies of interest.
Download the whitepaper about Worldfavor's standard reports to see all the ESG topics that are included.
Part 3: The Worldfavor Network
Once you've shared your company's sustainability information in Transparency profile, you can start accessing other companies' standardized information. Never before has it been so easy for companies to both share and understand each other's sustainability practices!
Create an account in Worldfavor and start using our standard reports to be transparent about your sustainability.
What are the advantages of using Worldfavor's standard reports?
Saves time and provides consistency.
Since you don't have to report from scratch and answer variously phrased questions every time, you'll save valuable time to use elsewhere.

Ensures compliance with legislation and stakeholders' ESG demands.
Worldfavor continually reviews the market needs and development around ESG regulations and reporting. As these evolve, so will our framework, ensuring relevant KPIs and metrics, today and tomorrow.

Provides a common language.
Invite all your stakeholders, suppliers, and business partners to start communicating and reporting in a standardized and systemized format.

Smoothens the process for reporter and receiver alike.
Easily share your sustainability information with investors, stakeholders and partners, and access the information you need from other companies – all in one place. Create your free account to get access to the framework and get started with your sustainability reporting today!
Join the Worldfavor Network for free and start using the Worldfavor standard reports.
In the jungle of standards, frameworks, and initiatives – simplify your sustainability work by creating your free Worldfavor account and start sharing your data with our standard reports. Got any questions? Don't hesitate to ask – we love geeking out over all things sustainability!

Related topics: