What are scope 3 emissions?
Scope 3 emissions are talked about more and more in the business world today, but what exactly does "scope 3" mean? How are these types of emissions measured? And is your company likely to be affected by mandatory scope 3 reporting coming up soon?


Don't miss our guide, "How to start managing your supply chain emissions." Check it out here: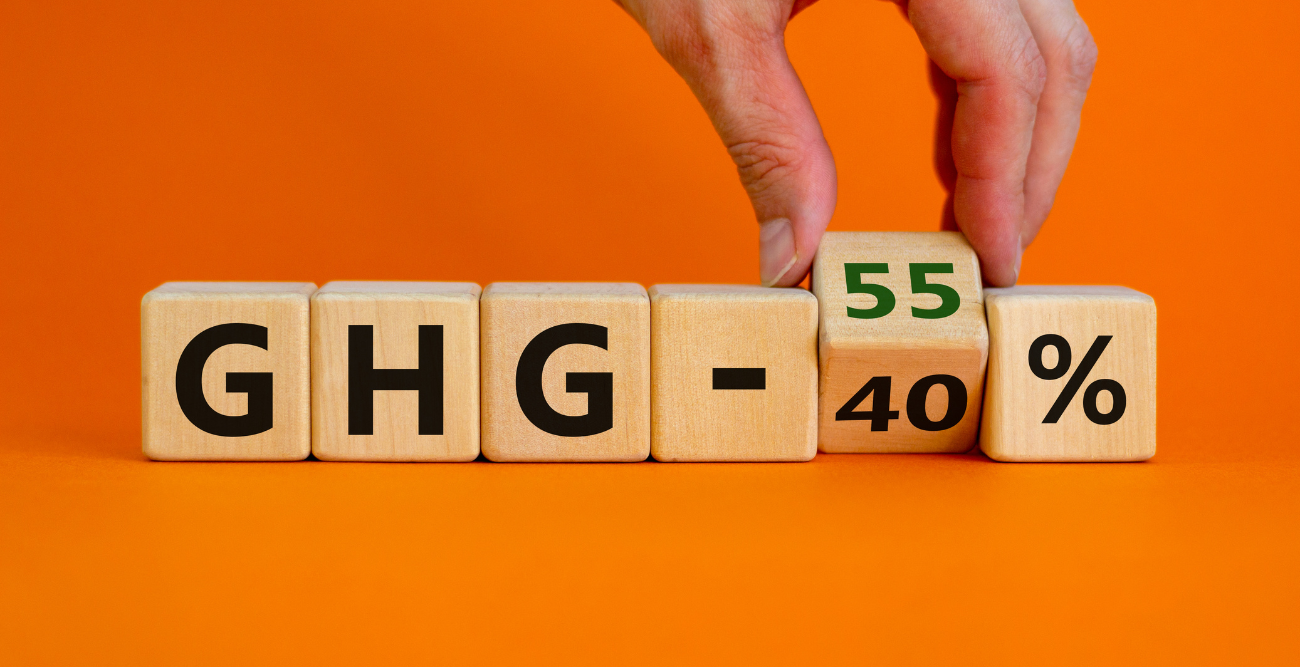 Published: January 2023
Did you know that the majority of a company's greenhouse gases (GHG) are emitted indirectly within its supply chain? In fact, emissions originating from the supply chain typically account for over 90 percent of a company's total emissions.
And yet most companies focus solely on direct emissions, missing out on some golden opportunities to improve their sustainability work.
In this post, we'll brief you on everything you should know about scope 3 emissions. What does "scope 3" actually cover? How is this type of emission measured? And how can companies prepare for the mandatory reporting initiatives looming just around the corner?
What are scope emissions?
"Scope emissions" are the standardized categories of a company's greenhouse gas emissions. The categorization was first introduced by the Greenhouse Gas Protocol (GHG), and it's been used universally ever since to better understand corporate-generated emissions.

How are scope 1, 2 and 3 emissions different?
Scope 1 and 2 both refer to emissions that are more or less within a company's control. Scope 3, on the other hand, relates to indirect emissions the company causes, but doesn't necessarily have control over:
| | | | |
| --- | --- | --- | --- |
| | Scope 1 | Scope 2 | Scope 3 |
| What they are | A company's direct greenhouse gas emissions that it controls. | A company's indirect greenhouse gas emissions, generated by the electricity/power it uses. | A company's indirect greenhouse gas emissions that are not included in Scope 2. |
| How they're emitted | Emitted by company-owned and operated facilities, vehicles, etc. | Emitted by power plants supplying the electricity used by the company. | Emitted by the company's suppliers, business travel, use of company products, etc. |
Digging deeper into scope 3 emissions
Scope 3 emissions include all the emissions a company is indirectly responsible for, both up- and downstream of their supply chain. Think of them as emissions that occur because a business is operating, but that aren't directly controlled by the company itself.
More regulations are beginning to include mandatory scope 3 emission disclosures
Chances are you've already heard about the "next big three" standards for ESG disclosures, namely the European Sustainability Reporting Standards (ESRS), part of the EU's new Corporate Sustainability Reporting Directinve (CSRD); the United States Securities and Exchange Commission (SEC) proposed climate disclosure law; and the International Sustainability Reporting Standard by the International Sustainability Standard Board (ISSB).
These three disclosure standards are buzzing topics in the corporate world lately, with some experts even saying they will revolutionize and standardize the ESG landscape for good. What they all have in common is that they will require companies to report on their scope 3 emissions, in addition to their scope 1 and 2 data. This is a rather new disclosure requirement, but not surprising: pressuring companies to disclose their supply chain emissions enables the transparency and accountability needed to tackle climate change.
As all of the standards above are expected to be finalized in 2023, it's high time for companies to start collecting their scope 3 emissions data and make sure they're prepared for the moment these regulations enter into force.
The benefits of calculating scope 3 emissions:
Comply with regulations to avoid penalties

Detect high risk business and minimize its impact
Appeal to stakeholders, including investors, business partners, and customers

Improve your brand, reputation, and products
How to calculate scope 3 emissions?
Let's face it: quantifying scope 3 emissions isn't an easy task. While scope 1 and 2 data is rather straightforward, collecting and measuring scope 3 data accurately isn't as simple to take on. Luckily, there are some tricks to help you get started:
Identify and prioritize areas most relevant to your operations




Not all emissions are equally important to quantify. Start your scope 3 calculations by determining which emissions are relevant to your specific operations and industry. Getting clarity on which areas are important for your particular organization is the key to cutting through the noise and figuring out where to put your focus.

Support your suppliers in their data management
Ultimately, obtaining data from your suppliers is key for reporting on your scope 3 emissions. However, it's not always the case that your suppliers report on the data you require – in fact, it's usually the opposite. Too often, they lack the tools, resources, or knowledge needed to report. Let your suppliers be in the driver's seat when it comes to collecting data, but make sure to support and guide them along the way.
Set up a digitalized system for smoother and more accurate scope 3 emission reporting
Make it easy for you and suppliers alike to collect, exchange, and calculate scope 3 emissions data by taking advantage of the automated and digitalized processes and softwares out there! Save valuable time while eliminating human error.


For more information on how to start managing your supply chain emissions, download our free guide now:
Get control over your scope 3 emissions in Worldfavor
Reporting on scope 3 emissions is a challenge for many companies – mostly because the process relies on collecting accurate data from suppliers all throughout the supply chain. With Worldfavor's CO2e Emission Calculator, you empower suppliers to take ownership of their sustainability – providing all the guidance they need to understand their scope 3 emissions. It's never been so easy to collect and exchange accurate emissions data. Sounds like a solution for you? Let us tell you more!

Related blog posts you might like: