A 2023 update on Netherlands' mandatory human rights and environmental due diligence legislation
In this blog, we will cover everything you need to know about Netherlands' proposed human rights and environmental due diligence law (HREDD). Who will be affected? When will it enter into force? And how to successfully prepare for it?


Follow with our guide: Detect human rights risks in your supply chain – comply with the OECD human rights due diligence guidelines: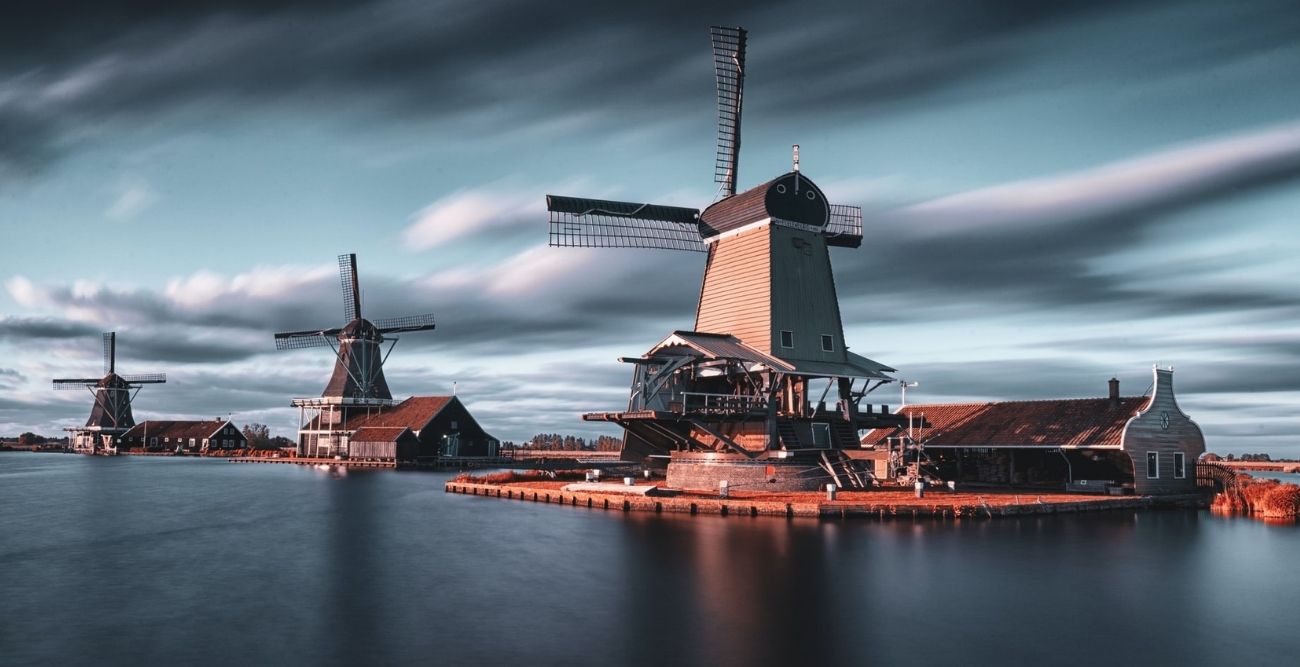 Updated: April 2023
A new human rights and environmental due diligence (HREDD) law is under process in the Netherlands – making them one of many countries to join the growing movement of national due diligence laws for companies.

The Dutch government has regularly expressed that they strongly prefer a due diligence law on the EU level over national legislation. However, after the EU postponed its directive on human rights and environmental due diligence in 2021, they decided to take matters into its own hands – joining countries like Norway, France, and Germany in introducing mandatory human rights and environmental due diligence (HREDD) legislation at a national level.

In this blog, we'll go over what there's to know about the proposed dutch mandatory HREDD legislation in 2023.
What is the Netherlands' HREDD law?
The Netherlands' Human Rights and Environmental Due Diligence law is based on the UN's Guiding Principles on Business and Human Rights and the OECD Due Diligence Guidance for Responsible Business Conduct and is intended to align with the EU Corporate Sustainability Due Diligence Directive. Most importantly, the HREDD will ensure that companies take responsibility for what's happening within their supply chain once and for all.

In-scope companies have to:
Prevent human rights violations in their supply chain, including forced labor, child labor, slavery or exploitation, and unsafe working conditions.
Prevent violations of animal welfare regulations.
Prevent environmental damage, such as changes in the climate due to human activity that change the atmosphere's composition, which is observed in addition to natural climate variability during comparable periods.


If in-scope companies suspect or know that their operations have adverse impacts on human rights or the environment, they must take the following steps to prevent them:
Take all reasonable measures to prevent the impacts.
If the impacts cannot be prevented, mitigate or reverse them to the extent possible and enable remediation when necessary.
If the impacts cannot be sufficiently mitigated, refrain from the relevant activity or terminate the relationship if reasonable.


Some important dates:
2021, March: The law was introduced in the Dutch parliament.
2022, November: An amended 2021 proposal bill was submitted to the House of Representatives.
2023: The law is still under process, awaiting a proposal from the Minister for Foreign Trade and Development Cooperation.
2024, 1st of July: The likely date when the law will come into force.
Who will be affected by the law?
The legislation will apply to Dutch companies operating within and outside the Netherlands and non-dutch companies operating within the Netherlands. For the companies to be in scope they also have to meet at least two of the following requirements:

Balance sheet of at least €20 million
Net turnover of at least €40 million
More than 250 employees – which is a substantially lower threshold compared to the scope for similar due diligence regulations in other European countries. For example, the German HRDD regulation applies to businesses with more than 3000 workers (note: the German threshold will be lowered to 1000 employees from 2024).


How to comply with the Netherlands' new HREDD law
Most of the existing social and environmental due diligence laws, as well as the EU's draft legislation, are referencing the UN Guiding Principles on Business and Human Rights (UNGPs) and the OECD Guidelines for Multinational Enterprises as the procedure to follow – and the forthcoming Dutch HREDD law is no exception.
Companies in scope will be required to prepare a due diligence policy, in consultation with stakeholders, experts, and business relationships, that include:
A statement committing to respect human rights and the environment and to conduct due diligence by the OECD Guidelines for Multinational Enterprises.
A code of conduct describing the obligations and principles of due diligence that the company's employees have to comply with.
A description of the policy the undertaking has drawn up that takes into account the detected risks of adverse impacts in its activities and those of its business relationships
The company's due diligence plan has to contain a specific description of how it will comply with the requirements of the Act in its activities and those directed toward its business relationships.
A description of the activities the company will terminate.


Get started with Worldfavor
Start your human rights due diligence journey with Worldfavor. Our platform takes the hassle out of risk assessment by automating and digitizing the process, all while keeping you in line with the OECD and UNGPs guidelines. No more confusing procedures or mountains of spreadsheets. With Worldfavor, you can monitor risks more accurately, and faster – and get the support you need to get started with current and upcoming legislation. See it for yourself with a free demo today!
Related blog post you might like:
---