What is the network effect – and how can it improve your supply chain?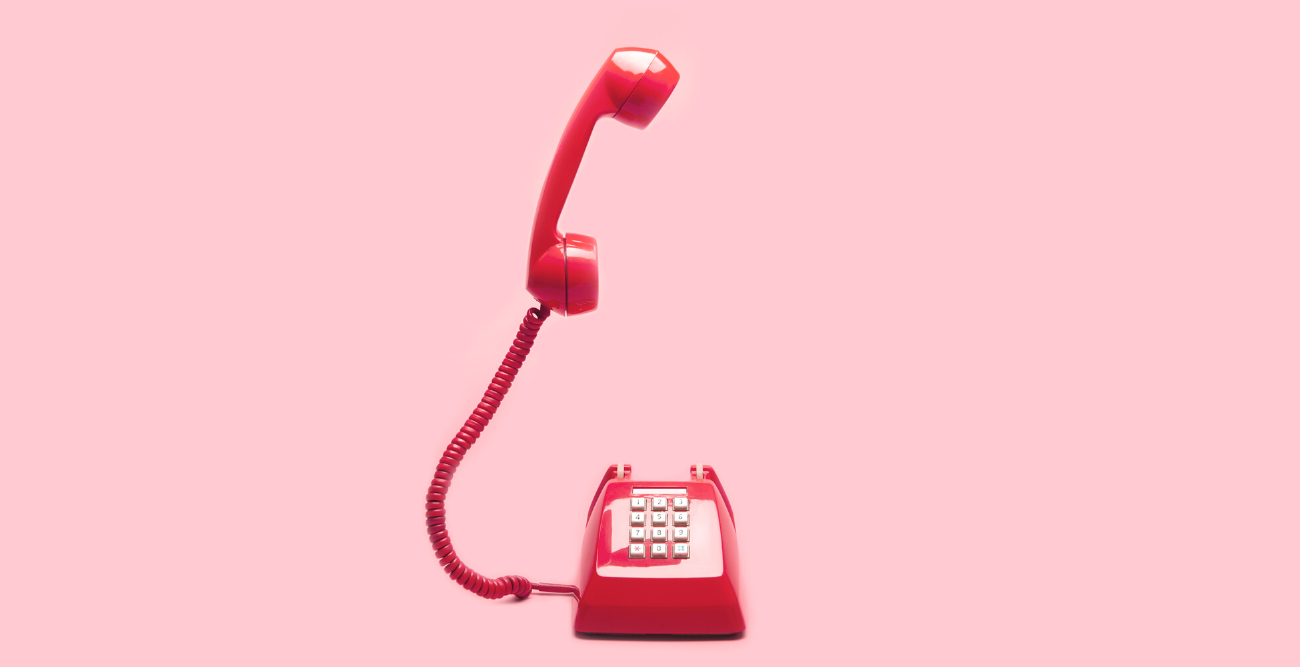 Published: March 2023

The phone is a really awesome invention, right? With just a quick tap, you can connect with anyone, anywhere, anytime – all from your pocket. But here's the thing: if nobody else used one, your phone would lose its entire purpose.

That's how the network effect works, too: as your network grows, it provides more value. And the more valuable it becomes, the easier it is to grow.
This idea has recently caught the attention of sustainability-minded businesses that are leveraging the network approach for their own sustainability management. It's not hard to see why – collecting ESG data from suppliers can be a daunting task, but by forming a network of data providers, everyone benefits. It's better for the providers, better for the people accessing, and ultimately better for both businesses.
This blog post will explore the (still relatively unknown!) advantages of adopting a network approach to your sustainability management. Whether you're an investor seeking ESG data from portfolio companies to comply with regulations like the SFDR, or a company in need of data from suppliers for your human rights due diligence – the network approach can help you out. And we'll tell you why.
The rise of the network effect in sustainability management
Data is the key to progress in so many industries - and working with sustainability is no different. Most of a company's emissions and human rights risks typically stem from its supply chain, which means data should be collected not just from your own operations but also from your network of suppliers and business partners.

This is why more and more companies are coming to the realization that they can't scale sustainable outcomes on their own: they need to collaborate, share, and access data from others.
And that's where the network effect comes in.
If you want your suppliers to collect and share the data needed for your reporting (and let's be honest, that's kind of a big ask!) you need to provide something of value in return. Creating a network between you, your suppliers, and their stakeholders will make exchanging sustainability data smoother for all parties involved – and more companies are adopting this approach to motivate suppliers to share their data.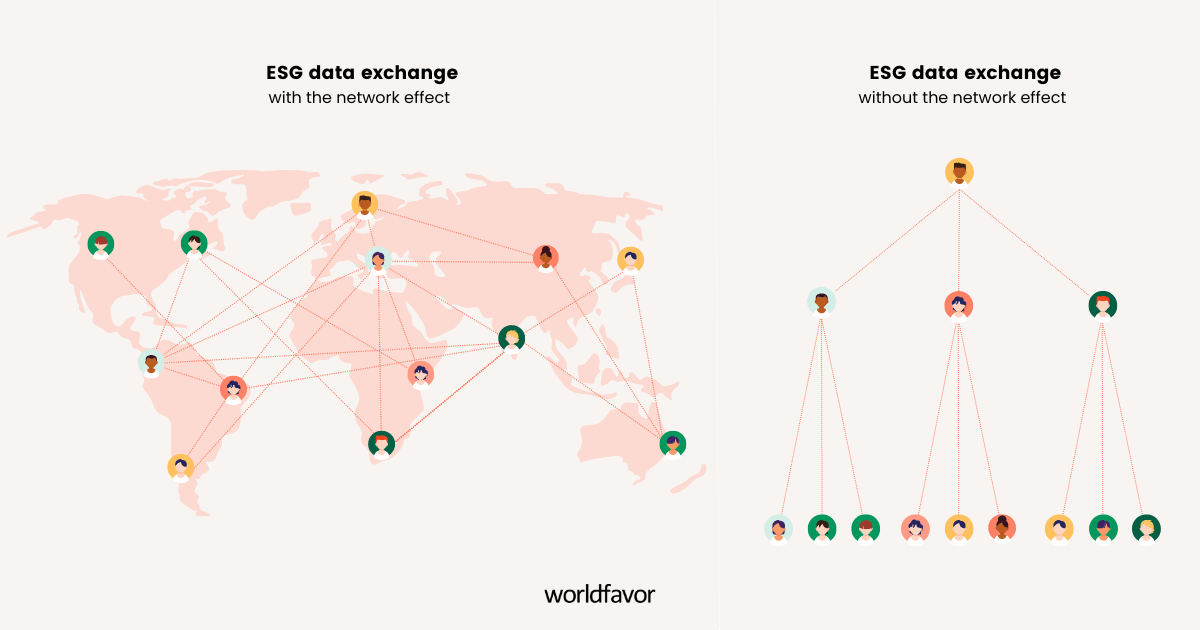 Think of it this way:

Imagine that an investor has asked you to provide emissions data, including data from your suppliers. To fulfill this stakeholder demand, you need the factories, producers, and partners in your supply chain to report their emission data.

However, some of them might not have resources or budget to collect this information exclusively for you…but if they can reuse that same data and share it with their other stakeholders? Or repurpose it to improve their sustainability work? Well that's a game-changer! You get value, they get value, and the entire network walks away happy.
Increased response rate
By requesting data that can be repurposed and shared with multiple stakeholders, suppliers are more motivated to provide this information. This saves time and resources because the reporting work is done only once, but the data can be used for multiple purposes.
Traceability becomes possible
Let's face it: most businesses have little or no clue about what's happening behind-the-scenes with Tier 1 suppliers. But most of the human rights violations and mismanagement of emissions (which you're ultimately still responsible for) are happening outside of your own operations, deep in the chain.
The challenge is to pinpoint where these kinds of risks might occur, because without the right insights, it's impossible to identify what action you should take. Some try to take shortcuts and use industry averages to calculate these risks – but that's a stab in the dark compared to real data.
Using a network approach, on the other hand, enables companies to work collaboratively with suppliers to really get to know their supply chains. A network helps companies move beyond Tier 1 suppliers, while at the same time empowering the entire chain to get involved and improve their sustainability work, too. A win-win situation!
The ability to manage big data
When everyone in your business circle speaks the same language – it's easier to manage data from a bunch of different companies. Supply chains are complex, and the network approach is super helpful when you're trying to keep track of E, S, and G issues from each company.
By creating a network where all that big data can be reused, repurposed and delivering value for everyone involved, managing all that big data is way more doable. And luckily, there are tons of smart technology tools and platforms out there to help companies collect and gather the data all in one place.
Let's say goodbye to clicking around confusing spreadsheets and letting important information drown in your inbox – once and for all!
Build your network in Worldfavor and reach your sustainability goals
Get one step closer to reaching your sustainability goals by setting up your network in Worldfavor today: where ESG data sharing is made easy.

What the platforms offers:
Free for all your reporting companies – regardless of whether you have 400 or 4,000 companies to access data from, they'll always report for free.
Standardize your data requests – send out standardized data requests to meet regulatory demands and align with the reporting frameworks of your choice.
Map all your suppliers – get a grip on where your Tier 1, 2, and 3 suppliers are. Once and for all.
Spots risks for you – our automated risk assessment helps you understand where your ESG risks might be lurking, so you can take action before they become a problem.
Want to know more? Hit the link for a demo!
Related blog posts you might like: