8 essential facts every investor needs to know about SFDR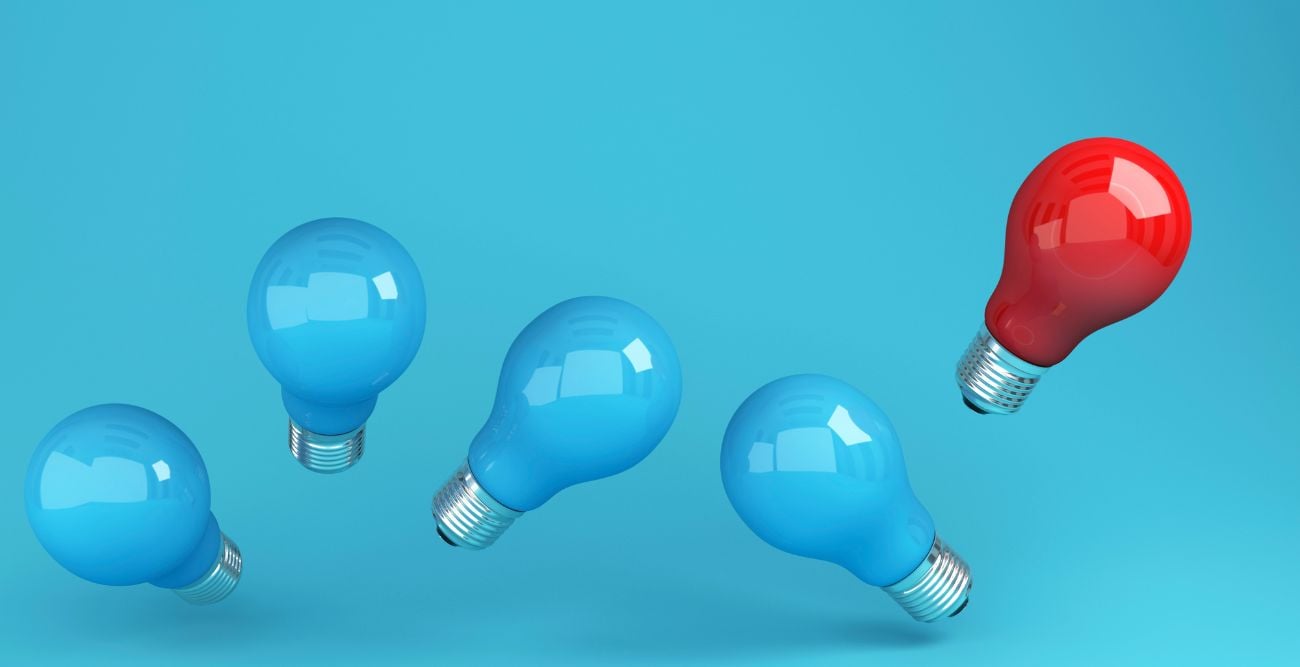 The hot concept of SFDR can be somewhat hard to grasp.

This may be the case since the Sustainable Finance Disclosure Regulation (SFDR) is the first regulation set by the EU which aims to reorientate capital flow towards sustainable finance. On the first of January 2023, it enters its level 2 phase, and complying with its reporting requirements becomes mandatory. This means that firms SFDR applies to, no longer can afford to be unsure about it and that the hard-to-grasp part must be cleared out.

During our latest webinar, SFDR: How investors can meet the regulatory requirements, Jillian C. Kirn, Sustainability and Compliance Advisor at Climate Change Counsel, was invited to help clear out some of the trickiest questions regarding SFDR.

In this blog, we have summarized the webinar's most frequently asked questions and Jillian's great answers and tips to help you take the first step in finding your SFDR feet.

Let's begin!

Jillian C. Kirn is an Environmental Attorney & an ESG and Climate Change Strategist who currently works as a Sustainability and Compliance Advisor at, Climate Change Counsel, the Stockholm-based think-and-do-tank with a mission to mobilize the law and lawyers for climate action.
1. What is the purpose of SFDR?
The purpose of SFDR is to improve transparency in the market for sustainable investment products, mitigate greenwashing and increase transparency around sustainability claims made by Financial Market Participants (FMPs). It is an EU regulation that imposes mandatory environmental, social, and governmental (ESG) disclosure obligations.
2. Who is affected by SFDR?
SFDR affects FMPs operating within the EU. When the FMPs have more than 500 employees, the regulation obliges them to produce a Principle Adverse Impact Statement (PAI). This means that if an FMP has less than 500 employees, they have no obligations to comply with SFDR – however, they are obliged to explain why they are not complying.

During the webinar, Jillian C. Kirn discussed the possibility of SFDR becoming a trend and what consequences a trend might impose. She mentioned that it could therefore be a good idea to follow SFDR even though an FMP has less than 500 employees since an SFDR trend might pressure the market.

There are plenty of benefits from complying with SFDR's disclosure requirements, such as avoiding unintentional greenwashing, attracting investors and staying relevant in a rapidly-changing market.
3. How to prepare for SFDR?
Figure out who needs to be on your team
It is important to figure out who needs to be on your team to get this done. You might want HR or other people within finance involved since SFDR requires companies to report on 14 different sustainability factors and only six concern emissions. Who do you need internally and externally, for instance from your portfolio companies?
Find out what disclosure requirements apply to your business
As a preliminary matter, you should look at the RTS and figure out which templates apply to you, so you can start to build your timeline customized to your business.
Find a suiting data-sourcing method
It could be helpful to explore how you will source the applicable SFDR data.

Did you know that many FMPs are using sustainability softwares and platforms to streamline their SFDR process? Learn how to collect, manage and report your SFDR data with Worldfavor!
Update your website
You should look at whether you need to update your website – and other outward and inward-facing documents to ensure they reflect what you are trying to say.
Make sure you keep up with the industry
It is important to make sure you have the right resources available and stay on top of the regulatory developments related to the SFDR and the EU taxonomy.


4. What about the SFDR timeline?
A timeline of SFDR can more clearly explain the important SFDR dates that FMPs need to keep up with. Here are some dates you should mark in your calendar:


30 June 2021: The first date that FMPs had to publish and maintain a Principal Adverse Impact (PAI) statement on their websites.
1 January 2022: The first reference period started; effective from 1 January 2022 to 31 December 2022. FMPs had to collect relevant data to align with the disclosure obligations, such as the PAIs.
1 January 2023: The second reference period starts and is effective from 1 January 2023 to 31 December 2023. From this date, FMPs must comply with SFDR Level 2.
30 June 2023: This is the final date on which FMPs need to report on their performance on the previous reference period through the PAI Statement and other disclosures under SFDR regulatory technical standards.
30 June 2024: This is the final date by which FMPs must report for the second time. In addition, from this date onwards, they must start comparing the first and second reference periods.

If you want to learn more about the SFDR timeline, you should read our blog: "SFDR reporting timeline what you have to disclose and when" to receive in-depth knowledge on the specific dates you need to keep track of."




5. What is the difference between articles 6, 8, and 9 funds?
The difference between article 6, 8, and 9 funds is their sustainability levels – and SFDR requires FMPs to classify their funds as either.

Article 6 funds have no focus on sustainability or sustainable investments.
Article 8 funds are labeled as light-green since they promote environmental or social sustainability.
Article 9 funds are labeled dark green since they have a clear sustainability objective toward ESG impact. Here the majority of funds components are ESG investments.
To dig deeper into the difference between the funds, don't miss out on our blog "SFDR: What is article 6, 8 and 9?" since it covers the funds in detail.
6. What are the most common challenges of SFDR alignment?
Three common challenges of SFDR alignment include (1) different interpretations of the regulation; (2) FMPs lacking the necessary data; and (3) the challenge of aligning with different requirements around the world:


Interpretation: In-scope firms are uncertain about how to interpret SFDR. Problems can occur if people understand guidance documents presented by the EU differently.
Lack of data: Firms might lack the necessary data, in particular from their portfolio companies, thus making it hard to follow the regulation. There are requirements to report on the emission volume of investee companies from January 2023 – scope 1, 2, and 3 emissions. If FMPs don't have the data and the information to support article 8 and 9 funds, the regulation may become hard to follow – since failing to comply may impose additional risk.
Lack of consistent disclosure requirements amongst ESG requirements globally": The difference between ESG disclosure requirements in different parts of the world and regulations may make it hard to align your goals as an organization with different sets of requirements and ensure that your reporting checks all the boxes.
7. How does the EU Taxonomy relate to SFDR?
The EU Taxonomy relates directly with SFDR as it requires firms to disclose whether and to what extent products qualify as sustainable under the Taxonomy. The EU Taxonomy and SFDR are both parts of the Green Deal – EU's strategy to channel money towards sustainable activities across the Union by increasing transparency and providing tools for investors to identify sustainable investment opportunities.
However, there is no obligation for an SFDR article 8 or 9 funds to invest in Taxonomy-aligned, environmentally sustainable investments. In other words, article 8 or 9 funds may qualify their investments as environmentally sustainable even if they are outside the Taxonomy's scope. These could be brown-green investments (made with a view to qualify them as environmentally sustainable in the future) or non-EU investments (can't meet the strict criteria in the Taxonomy for doing no significant harm).
So, even though the Taxonomy helps to define what is environmentally sustainable, you can be both 8 or 9 even though you are investing in things that are not Taxonomy-aligned.
8. Are there any consequences for being non-compliant with the SFDR?
Currently, SFDR has no direct penalties nor dedicated sanction regimes for non-compliance, and it will be up to each member country to oversight and make sure that FMPs comply. When Jillian C. Kirn speculated about the future of SFDR, she highlighted that regulators probably will accept the best efforts at first – but that we should anticipate that more penalties and other enforcement measures will evolve as the regulation becomes more vigours. However, although there are no legal penalties, public scrutiny, e.g., greenwashing claims, may open up to consequences. It should also be noted that waiting too long to comply may cause regulators to be less forgiving than if you tried to comply early on.
Did you miss the webinar? Don't worry. You can still watch the on-demand version.
Collect, manage and report your SFDR data in Worldfavor
Did you know that you can use Worldfavor to collect your SFDR data? Our Sustainable Investments solution is the fastest and easiest way to collect, calculate and aggregate all the data you need to increase your transparency and get ready to report on time. Are you ready to track and boost your portfolio companies' ESG performance today? Book a demo and get a customized tour of the platform with a team member, showing you what Worldfavor looks like in action.
Lastly, we want to say thank you to Jillian C. Kirn for taking part in our webinar and for sharing some of her expertise, insights, and SFDR tips with us. Check out Climate Change Counsel and their work here!
Related blog posts you might like: