6 tips to get to know the sustainable finance disclosure regulation (SFDR)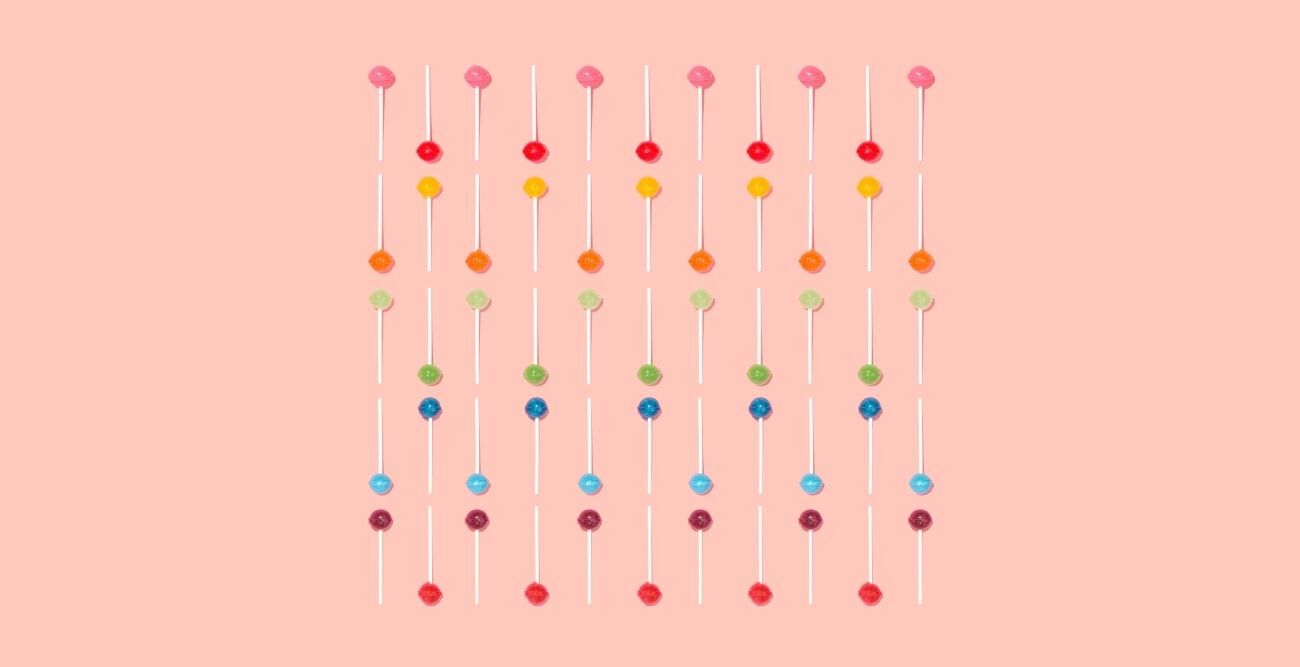 With the first Sustainable Finance Disclosure Regulation (SFDR) in place, it's no wonder there's a lot of buzz around the topic. The SFDR is the first regulation set by the European Union to reorientate capital flow towards sustainable finance.
In order to help you prepare, we have gathered six tips for you to read, listen, and engage with. Whether you've just heard the term for the first time, or are more than ready to start the reporting process – we got you covered. With these tips, you will find something that suits you and your needs to become an SFDR expert in no time.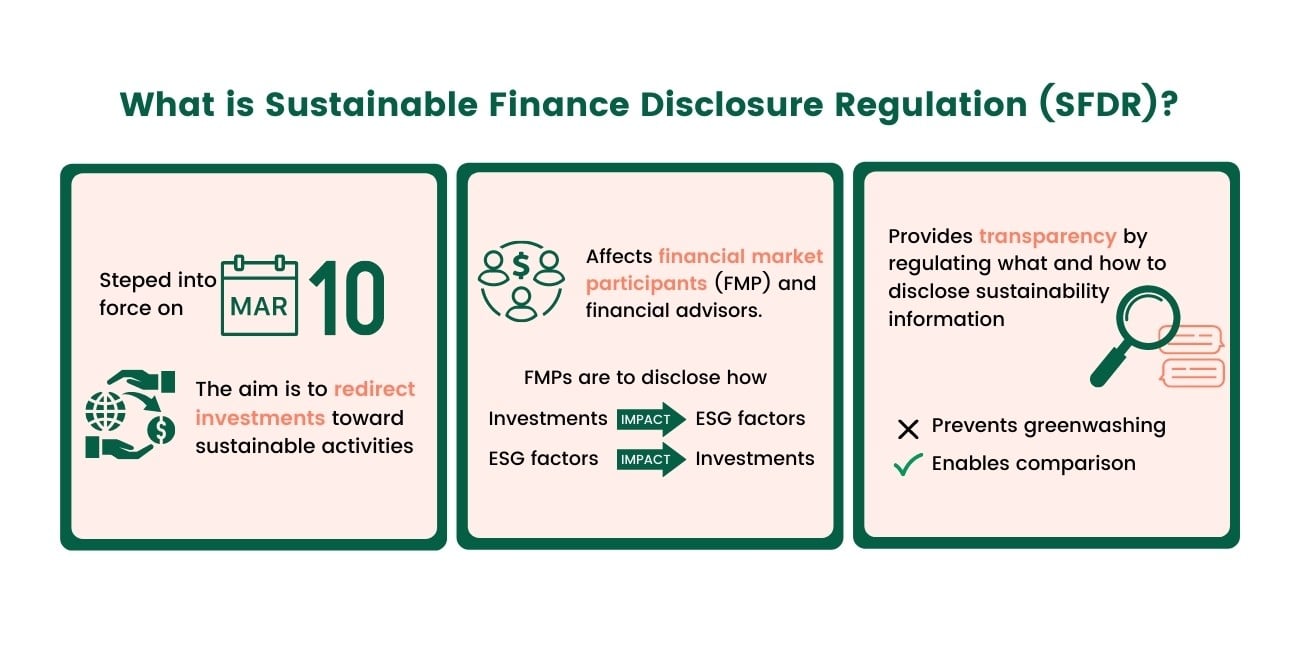 Download our SFDR guide and learn how to align and report on SFDR in your business.
1. Navigating the EU ESG landscape report
For you who are just starting to get familiar with the regulation. If you feel that you need the basis of what the SFDR is and what it means to you, make sure to check out Bloomberg's Navigating the EU ESG Landscape Report. It gives you an overview of EU's entire ESG action plan while providing in-depth information about the SFDR, its key dates and what actions are required to ensure complete compliance. For an even shorter summary – check out our blog of What is SFDR and learn how it's used, and why it's important.
2. Podcast by

Shaping Finance
A 20 minute podcast for you on the run. Not everyone has the time to dig deep into the subject, and if you are one of those who prefer squeezing in your learnings in-between meetings or on the run – make sure to not miss out on Shaping Finance's podcast. The 20 minutes long episode guested by Karine Szenberg, Head of Europe and Middle East for Schroders is about the SFDR and what is needed in order to make sustainable finance mainstream. Perfect to listen to when in a hurry!
3. Webinar by Dechert LLP
For you who would rather watching instead of reading. Webinars are perfect if you prefer to watch and are an absolute go-to if you want to hear other peoples' opinions on the SFDR. For an overview of the key requirements followed by a discussion on practical considerations – for both European and non-European asset managers – have a look at Dechert LLP's on-demand webinar.
4. News and updates on SFDR
For you who want the latest news, updates, and insights before everyone else. Stay up-to-date with SFDR-related channels and publications. The European Securities and Market authorities have gathered all the documents, news and updates of the regulation on their website – perfect for you who want the news straight from the source. In addition, Regulation Tomorrow's blog is always first out with important information in the fast-phased global financial services regulatory environment, including everything relating to ESG and SFDR. We promise you won't miss a thing with these sources!
5. EU's final report on draft regulatory technical standards
For you who want to get technical. In February this year, the European Supervisory Authorities (ESAs) published their final report on draft regulatory technical standards which underpin what information financial institutions must publicly share in order to comply with the SFDR. Its 192 pages might require a lot of your time – but it will undoubtedly leave you with no questions unanswered.
6. Reporting-ready data with Worldfavor Sustainable Investments
For you who are ready to start the reporting process. If you need help to get going with your SFDR reporting and follow-up process, then we got the solution for you! Worldfavor's Sustainable Investment is a finance solution that allows you to collect, aggregate and analyze all needed data in order to comply with the SFDR and report on time. Whether you're directly or indirectly affected by the SFDR framework, Worldfavor's experts can help you to comply with the reporting and disclosure requirements. Download our guide: Align and report on SFDR with Worldfavor and learn about how the SFDR process works and the benefits of using a sustainability platform to complete your report.
Other blog posts you might find interesting:
---