SFDR: Reporting-Ready Data with Worldfavor Sustainable Investments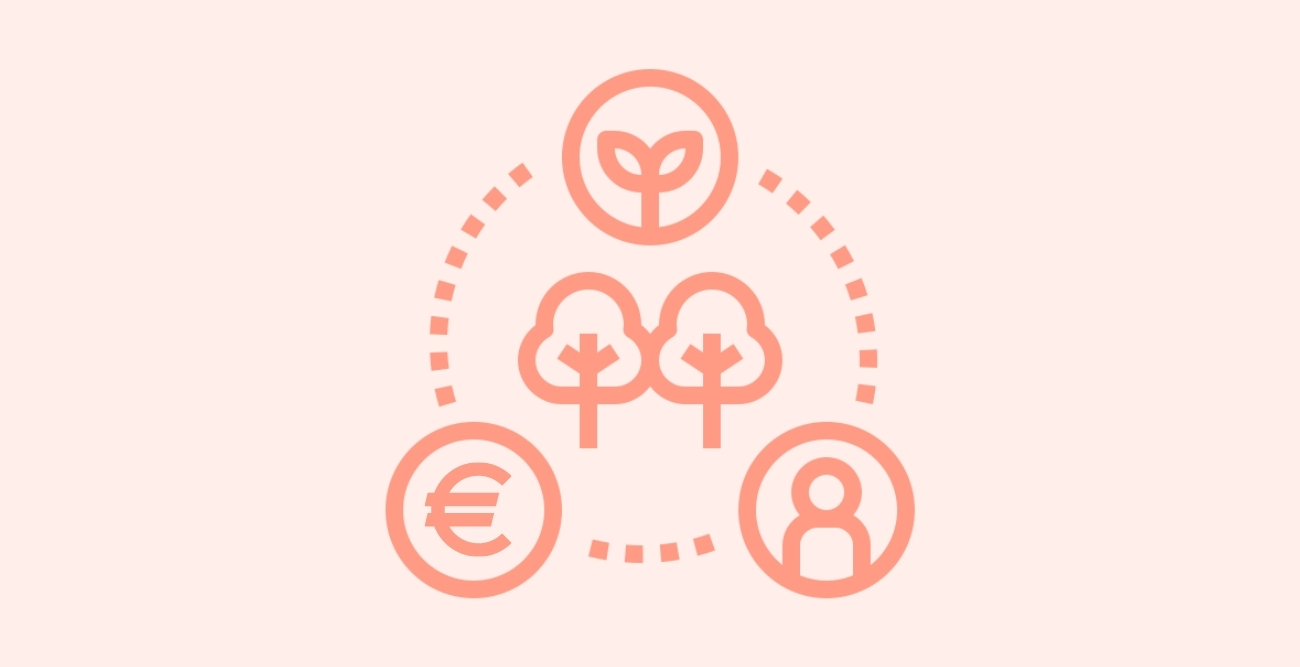 The EU's Sustainable Finance Disclosure Regulation (SFDR) – is here! The SFDR's main purpose is to reorientate capital towards more sustainable businesses and increase transparency on sustainability among financial institutions and market participants.
If you're a financial market participant and scratching your head about how to meet the requirements of the SFDR, you've come to the right place! Sustainable Investments allows you to collect, aggregate and analyze all needed data from your portfolio companies in order to comply with the SFDR and get ready to report on time.
Benefits of using Worldfavor for SFDR reporting
The Worldfavor platform is intuitive and user friendly, and allows your portfolio companies to understand the ramifications of the SFDR and easily report their answers. Collect the data from the relevant parties with the help of structured questionnaires, and receive aggregated data in a dashboard view. In addition, the platform does the calculations for you, making it easy for you to review your data and to include in your report.
Using Worldfavor for collecting SFDR data is straightforward. The platform offers:
Built-in and ready-to-use questionnaires
An automated data collection process
Built in equations and calculations of collected data
A user friendly interface and all results in a dashboard view
All the benefits of the Sustainable Investments-solution; Track your investments' sustainability and guide your portfolio companies with data-driven insights to identify opportunities and mitigate risk.
Reporting data in Worldfavor is easy for your portfolio companies, too. They get:

An easy to use and intuitive reporting tool
Definitions on all metrics, explaining exactly what information they need to provide
Access to their own data, helping to track their own performance over time
The possibility to kickstart their sustainability journey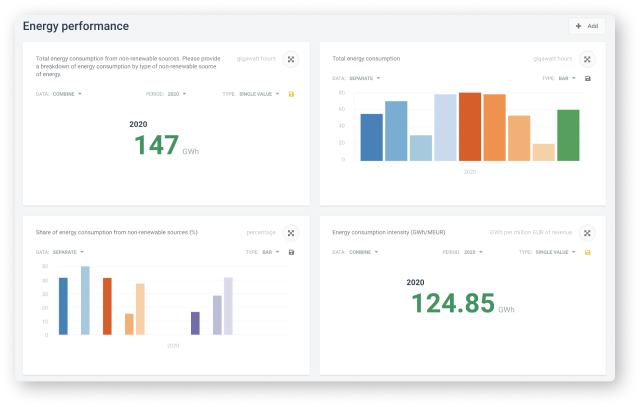 Dashboard view of SFDR data in the Worldfavor platform.
How to use Worldfavor for SFDR reporting?
With Worldfavor it's easy and straightforward to follow up on the metrics that are defined in the SFDR regulation. With the help of ready-to-use questionnaires for you and your portfolio companies, built-in equations that calculate the results for you, and advisory from our very own expert team, Worldfavor practically does the job for you.
Step 1: add your portfolio companies into Worldfavor
Step 2: Worldfavor sends out automated, ready-to-use questionnaires to your portfolio companies and calculates all results based on SFDR equations
Step 3: Review your aggregated and reporting-ready SFDR data in the platform
The SFDR data collection in Worldfavor is divided into two categories to make the process easy. The categories are defined by:
Climate and environmental disclosures, such as greenhouse gas emissions, energy performance, biodiversity, and waste.
Social disclosures that are related to human rights, anti-corruption and anti-bribery, such as board gender diversity and the existence of different policies.

Two categories for data collection of SFDR disclosures
UK based financial market participants and the SFDR
If you're UK based, an EU regulation like this might not really be a priority of yours (after Brexit and all) – we get it! But be sure to check twice if the regulation applies to you, because you could still be required to report on the SFDR. If you have any operations in the EU, or are for example planning to market funds in the EU, reporting on the SFDR is highly applicable to you. Additionally, complying with the regulation can add value to your brand and make you more attractive as an investor or advisor.
Worldfavor Sustainable Investments
Worldfavor Sustainable Investments lets you easily track and boost your portfolio's sustainability performance. Keep each individual portfolio company on the cutting edge, identify opportunities, and mitigate risk. Guide your portfolio companies with data-driven insights to identify opportunities and mitigate risk.
Whether you're directly or indirectly affected by the SFDR framework, Worldfavor's experts can help you to get going with your reporting on time.
Sustainability is your best ROI; book a demo to get started!

Related topics: