COP27: what can businesses expect?
Read about what COP27 is, why it is important for businesses, and what topics businesses should get acquainted with.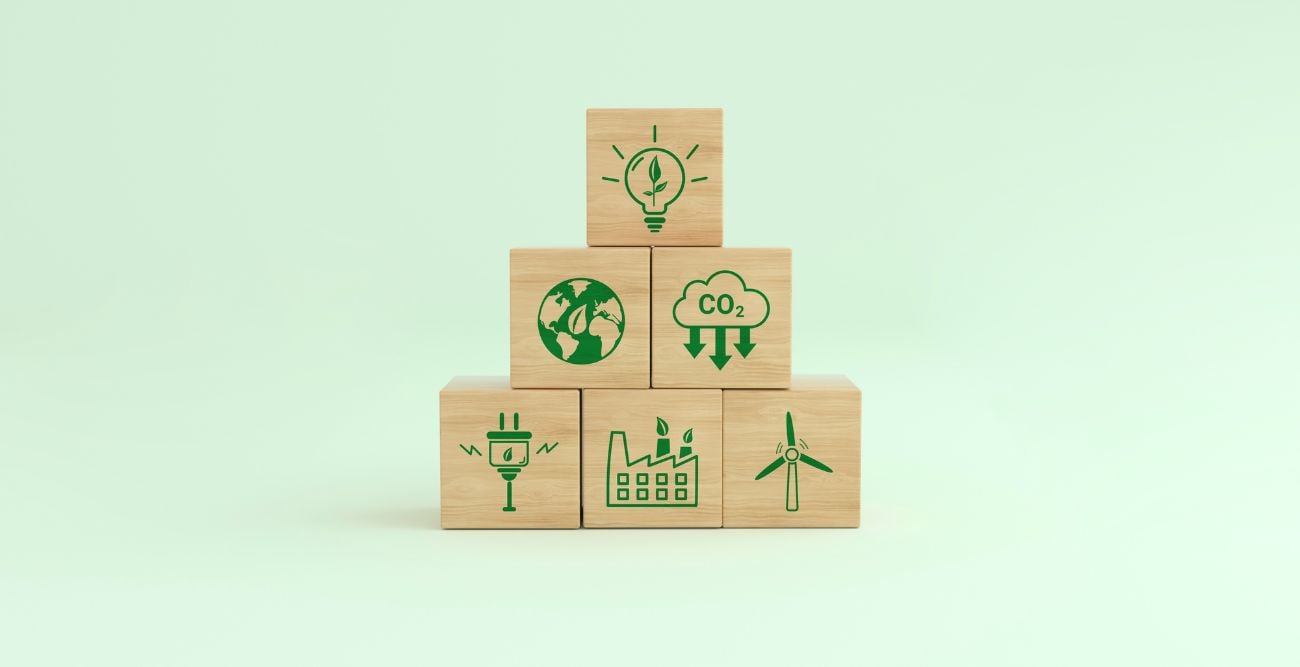 COP27 is just days away, and all eyes and ears are once again on the world's leaders.

Despite international agreements and years of promises to tackle climate change, global carbon emissions continue to rise relentlessly.

Coupled with a global geopolitical and energy crisis, the stakes on this year's COP and pressure on decision-makers to put the world on the right track are higher than ever.

To help you navigate the upcoming COP27, here are some of the key topics businesses should get acquainted with:
What is COP?
Conference of the Parties, more known as COP, is the UN's annual conference on climate change, where governments and world leaders gather to negotiate, agree, and review necessary implementations to limit climate change and protect communities and natural habitats.
This year's conference, COP27, is the 30th anniversary of the adaptation of the UNFCCC and will take place in the city of Sharm El-Sheikh, Egypt between 6-18 November.
Why is COP27 important for businesses?
Earlier COPs have resulted in many ambitious goals and pledges, and last year's COP26 was no exception. For instance, the Global Financial Alliance for Net Zero – where more than 500 financial firms control more than 130 USD – pledged that they will align their investments and portfolios to achieve net zero emissions by 2050 at the latest.
While these kinds of commitments have been much-awaited, people are no longer looking for grand words – they want to see action.
Which is why this year's COP27 is all about the hard work that awaits after setting sound goals. Governments and the private sector are expected to determine how they will deliver on their targets.
Here are some topics businesses can expect to be covered during COP27:
How to shift pledges to concrete action

As mentioned, this year's COP27 is all about developing the necessary tools and meaningful practicalities to effectively start working toward the commitments and goals already set during previous COPs. Both governments and the private sector have already pledged to channel trillions of USD to net-zero commitments and other ambitious climate plans. But so far, these pledges are echoing with an absence of concrete plans and progress.
COP27 will be all about connecting the dots. Governments and businesses are expected to prove their commitments through concrete plans, processes, and policies, which will drive these pledges into action.
Steering finance to foster a net-zero economy

The message is clear: we must unite to limit global warming and work hard to keep the 1.5 C target alive. This requires bold and immediate actions as the window to act is closing. Yet, current climate finance flows are insufficient and not accelerating fast enough to even stay within the 2 C limit.
While global climate finance flows have increased by 5% from 2013/14 to 2017/18 and reached 862 billion USD, these flows need to increase between 200% - 400% from now on to achieve a net-zero-emission and resilient economy by 2050 as agreed upon during the Paris Agreement.
Considering the urgent need to scale up public and private investments in business innovations and solutions that foster a green economy, governments are expected to adopt the needed policies and practical tools. At the same time, businesses are expected to present detailed plans for how they will decarbonize their own operations, portfolios, and supply chains. Experts predict that more and stricter legislation regarding this matter will be one of the outcomes of COP27.
What businesses can expect from COP27:

Intensified work toward standardization on climate disclosure
While sustainability reporting has become a mainstream practice lately– nearly all of the world's top companies are reporting on their sustainability – there isn't any obligation for companies to conform their sustainability disclosure to shared standards the same way as for their financial disclosures. As stakeholders recognize that sustainability disclosure can improve through greater standardization, they're demanding world leaders to come to a solution during COP27 to tougher the demands on companies' sustainability disclosures.
Enhanced accountability
Along with the pressure to improve the current sustainability reporting practices is the call for companies to be held more accountable for their green claims. Transparency and trustworthy data as evidence to sustainability claims is key for companies to show how they're truly doing.
Ultimately, change is happening whether businesses are ready or not. The demand for corporate sustainability reports and statements will increase and companies that still haven't conformed to established sustainability disclosure standards should do so now. Set up a smooth process to collect, analyze and report your sustainability information in a standardized format. SDGs, GRI, and SFDR – we got all the frameworks you're stakeholders require. Sounds interesting? Let us tell you more!
Subscribe to our Sustainability blog
Like what you've just read? Each week, we cover news and updates within the ESG landscape. Always stay up to date with what is happening in the ever-changing industry and the developments of COP27. Subscribe here!
Related blog posts you might like: