4 best practices for building a solid ESG strategy
Are you puzzling together your ESG strategy? In this blog, we're covering our four best tips for creating a solid foundation of your strategy.


Follow this blog with our popular webinar A smooth and stress-free sustainability reporting process: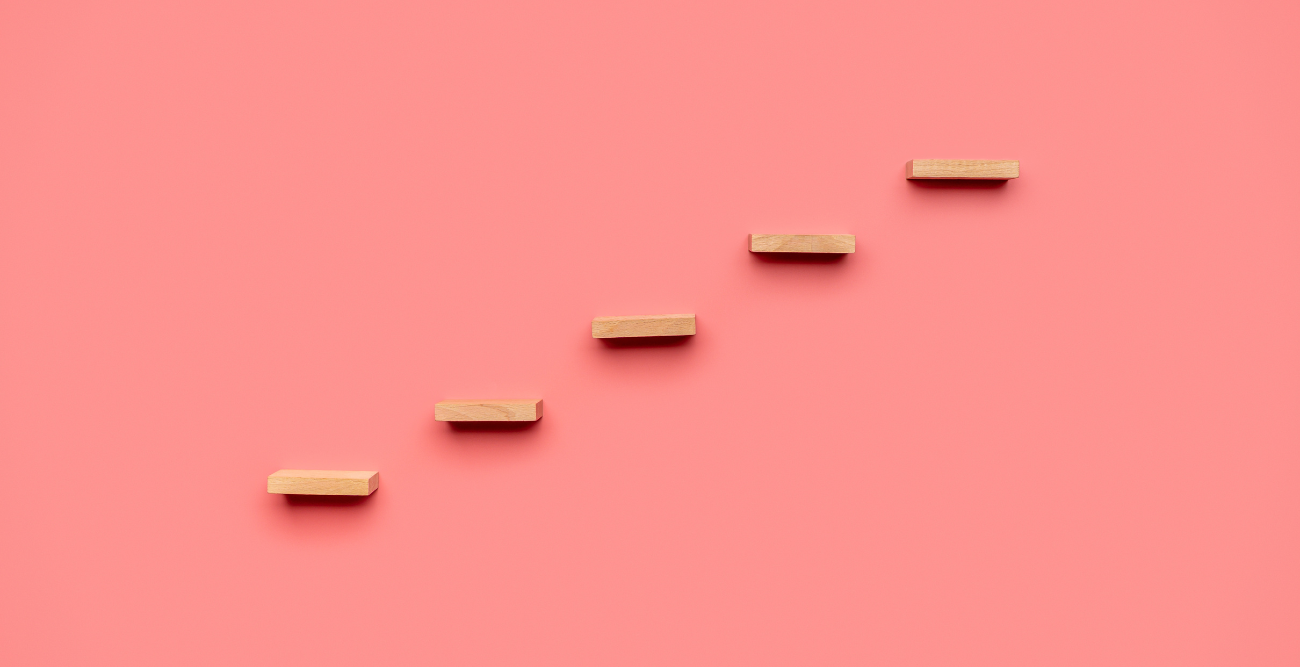 ---
What is an ESG strategy?
An ESG strategy is the process of disclosing data to transparently show how an organization performs across three key areas: environmental sustainability, social sustainability, and corporate governance.
Today, investors are using ESG as the screening method for choosing companies to invest in and understanding their portfolio companies. As a result, more and more companies are implementing their own ESG reporting strategy.
---
Environmental, social, and governance (ESG) factors are fast becoming key value drivers in investment decisions. In fact, around 74% of the world's largest investors are focusing more on ESG investing, according to a recent edie report.

Organizations of all sizes are beginning to feel the pressure to start planning out their ESG reporting strategy. Developing an ESG strategy can feel overwhelming and challenging but with the right tools and practices organizations can build a strategy that that supports risk management and helps to drive positive impact. In this blog, we have gathered some of the best tips and tricks we have learned over the years to help you succeed with your ESG strategy and why it's important.
Why is ESG reporting important?

We're living in a climate emergency, and understanding environmental and social risks has become increasingly important for investment decisions.
ESG criteria have become an essential part of any risk management as not only does it help the organization to have a positive impact on the world, but reporting on ESG has shown to have a positive impact on the organization as well. For example:
It turns the regulatory wind in your favor. AS ESG regulations are becoming stricter, more investors are making ESG disclosure mandatory. Companies that don't have an effective ESG reporting strategy in place risk missing out on business opportunities and leave themselves vulnerable to ESG risks. Instead of trying to postpone your ESG reporting process until it becomes mandatory for your organization, embark on the ESG bandwagon and embrace all of its benefits!


It helps you identify vulnerabilities and risks in time. ESG-related risks, such as extreme weather events and modern slavery in supply chains are some of the biggest threats companies face. Savvy organizations implement ESG strategies to identify, mitigate and address vulnerabilities before they become a problem.


It reduces operational expenses. Strong ESG policies can help companies to drive a more efficient and strategic resource allocation and reduce operational expenses such as energy, water, and waste costs.


It protects your company from unintended greenwashing. Companies that do not have the relevant ESG data, are not transparent with their numbers, or solely focus on the wrong things risk being accused of greenwashing.

Using standardized ESG metrics can help companies prevent it.
It builds brand integrity. Implementing an ESG reporting process cultivates transparency and thus increases trust among investors, employees and costumes. Striving for progress over perfection is the key to getting started with your ESG reporting.


It helps stay relevant in the rapidly changing market.

One way or another, the majority of modern businesses today perform some form of ESG reporting. Those that don't risk falling behind and ultimately suffering the consequences, such as losing business, investors, and trust.
Best practices for building an ESG strategy

1. Set up a dedicated ESG team
Many companies feel overwhelmed by the ever-growing number of different reporting frameworks, metrics, and legal requirements in the ESG landscape. Hiring a sustainability consultant may be more temptatious than trying to tackle these issues in-house. While there are numerous advantages of bringing an experienced consultant to help, relying solely on external guidance hinders your organization from truly incorporating ESG into your DNA. A dedicated ESG team will help the board create goals, metrics, and targets, monitor the process and make the company resilient and future-proof. While it may be a bumpy road at first, setting the right team to drive and achieve your ESG goals is essential. Go recruit ESG experts or find talent already existing in the team!
2. Align to suitable global & regulatory frameworks



Once you got your dedicated ESG team in place, the next step is to find a suitable framework to align your reporting process. Using a specific framework will help guide the reporting process by showing companies where to look, what to measure and how to communicate their findings.
Finding the relevant reporting framework is actually more important than many may realize. The jungle of different frameworks and standards has opened the door to greenwashing, as companies can "cherry-pick" between the reporting systems that would be in their favor. Too often, organizations use their end goals as the starting point when deciding what to measure – which seems logical, right?: "This is what we want to achieve, so let's measure whether we achieve it or not." The essential purpose of ESG is to measure the organization's overall sustainability performance – and to identify risks and opportunities you do not always see in the first place. Not aligning your ESG strategy with an established framework suited for your organization jeopardizes the quality of your data and, in the worst case, lets risky business slip through.
There is a great deal of different well-known and established ESG frameworks to align with, including:
Don't miss our reporting frameworks blog to learn more about each of these frameworks.

3. Invest in an efficient software tool to collect and monitor ESG data from multiple sources
The backbone of any successful ESG story is data. At the same time, data quality is also the biggest challenge organizations must overcome. This is especially true for large businesses and financial institutions with many subsidiaries, partners, and suppliers to gather data from. Achieving consistent and auditable ESG data is not an easy task, but that is what stakeholders, such as investors and customers, demand – and companies have no other option than to adapt and deliver. As a result, more companies are beginning to see the benefits of investing in a sustainability software for collecting and analyzing their big data. It helps a company to create clarity and insight on a much broader and deeper level than possible without one and eliminate human errors and miscalculations that could potentially end up as nonintentional greenwashing.
4. Be transparent with your process
Transparency is a crucial component of your ESG strategy, as, without it, your data lacks accuracy, validity, and timeliness. Build credibility and trust by communicating with your stakeholders about where you are in your process – both your wins and losses. Stakeholders today do not want impressive-sounding targets – they want the facts.
There are several ways businesses can enhance the transparency of their environmental, social, and governance (ESG) issues, such as:
Supply chain visibility and traceability: Map up and gain visibility into every tier in their entire supply chain;
Data visualization: Externally communicate your data, including its timeliness, clarity, reliability, and relevance;
Make it understandable: Harness the power of tables, graphs, and figures to share your performance data. This is particularly important to make sure your customers understand it.

Set up your ESG strategy in Worldfavor
Set up your ESG strategy in Worldfavor to easily collect, analyze, and break down your organization's performance to get actionable insights. Scrap endless excel files. Digitalize your entire process for smooth and stress-free ESG management. 25,000+ organizations in 130 countries are already using the Worldfavor Sustainability Platform to drive transparency and sustainability in every step of their value chain. Join them now.
Related blog posts you might like: