COP26: Key takeaways and how they affect your business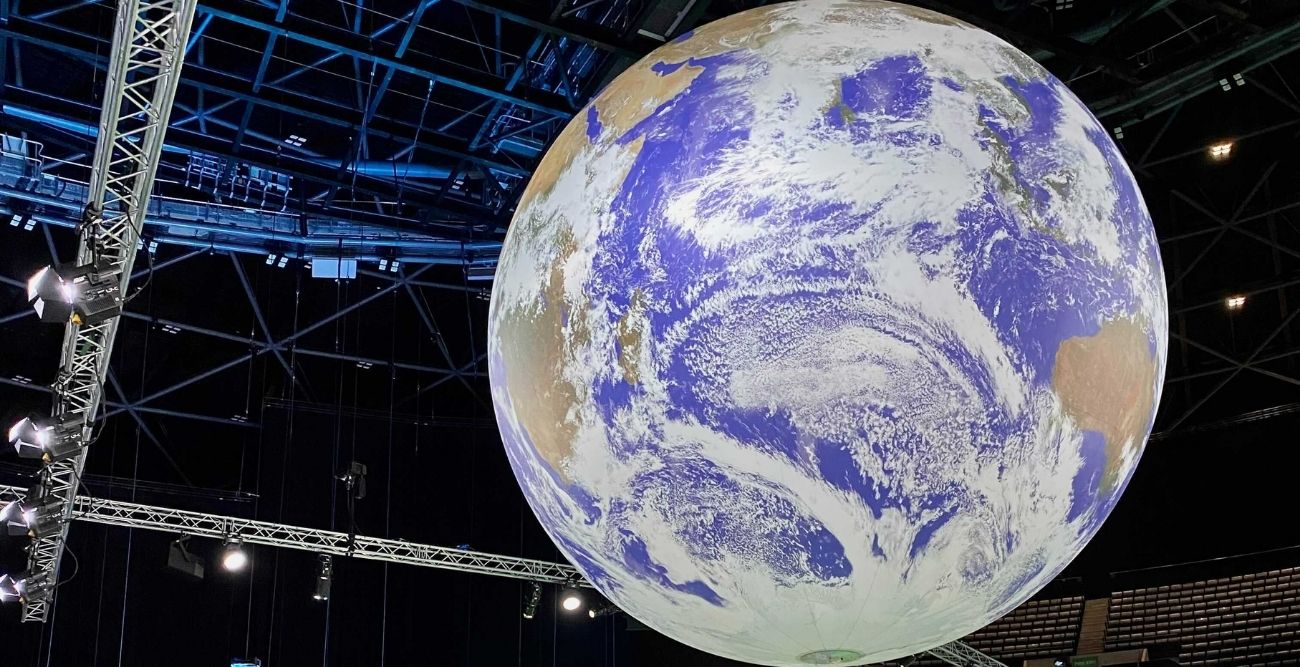 COP26 is all wrapped up after two intense weeks of world leaders coming together to accelerate action to combat climate change – both within the walls of the summit and outside marching the streets of Glasgow. Now, the long-awaited conference has reached its end and the hard-fought negotiations are set in place, forming the new Glasgow Climate Pact. But what exactly did the world leaders agree upon? To make sense of it all, we have gathered some key takeaways from COP26 and boiled it down to how they may affect your business.
---
How can businesses contribute to the success of COP26?
Businesses will play a crucial role to keep the goals of the Paris Agreement and Glasgow Climate Pact alive. During their Blue Zone event at COP26, the United Nations Environment Programme Finance Initiative (UNEP FI) stressed the importance of three key components all financial actors should embed to contribute to the Net Zero pledges:
Set detailed Net-zero science-based targets
Commit to impactful decarbonization plans
Track and publicly disclose commitments, quantified data and goals
---
Key takeaways from COP26
1. Globally aligned ESG reporting in 2022: A milestone reached in sustainability reporting
The International Finance Reporting Standards Foundation (IFRS) announced that the first set of climate standards from the International Sustainability Standards Board (ISSB) is expected to come in the second half of 2022. For businesses and stakeholders that have struggled with the myriad of frameworks and reporting standards, this initiative was highly welcomed. Hopefully, it will simplify the reporting process, steer us away from the alphabetic soup of the current different reporting standards – such as GRI, SDGs, TCFP – and prevent double reporting for good!
2. Private capital is mobilized to decarbonize the economy by 2050
Through the new Glasgow Financial Alliance for Net Zero (GFANZ), more than 130 trillion USD of private capital is committed to the transition to net-zero emissions by 2050 at the latest. Over 160 firms across the entire financial spectrum – asset managers, banks, insurers, and pension funds – have joined forces behind a common goal: to achieve the Paris Agreement goals. Big players such as HSBC, BNP Paribas & Bank of America are among the companies that have joined the coalition. By aligning to the initiative, companies have committed to report their progress and financed emissions yearly, and review their targets every fifth year. Never before have we seen this kind of commitment to ensure that the financial system works together to accelerate, broaden and deepen the transition to a net-zero economy.
With this new initiative, calculating and reporting your GHG footprint to investors and stakeholders will no longer be an option. Are you still unsure how to calculate and measure your Scope 1, 2 and 3 emissions? Make sure to check out our free on-demand webinar Calculate and Measure Your Environmental Footprint (GHG) here!
3. The demand for transparency and climate disclosures is higher than ever
Already at COP15 in Copenhagen 2009, wealthy countries committed to a goal of jointly mobilizing 100 billion USD annually to less wealthy countries by 2020 – to help them adapt to and mitigate climate change. However, the target was not met and decided to be postponed until 2025 during COP26. As the Times reported, delegates from climate-vulnerable countries, NGOs and other stakeholders were far from satisfied with yet another commitment without quantifiable targets. Instead, they demanded an emphasis on transparency in the final agreement – to push the rich countries to disclose in detail what type of climate capital they are contributing with. As a result, the final version of the Glasgow Climate Pact states the importance of transparency in the implementation of their pledges, portraying the growing demand for transparency and full disclosures.
4. Yet, despite the ambitious COP26 pledges: the World is heading for 2.4 degrees of warming
While much has been done during the past weeks at COP26, scientists warn that there's a serious gap between the target pledges and action needed to actually reach them. The independent scientific analysis Climate Action Tracker (CAT) warned that the sound commitments are giving false hope, as global greenhouse gas emissions in 2030 will most likely be around twice as high as necessary for the 1.5°C limit. More than 140 governments have announced their net-zero goals, but CAT's analysis found that only 6% of the global emissions cuts commitments were backed up by actual plans in place to get there. The CEO of Climate Analytics, Bill Hare, stated that "it's all very well for leaders to claim they have a net-zero target, but if they have no plans as to how to get there, and their 2030 targets are as low as so many of them are, then frankly, these net-zero targets are just lip service to real climate action. Glasgow has a serious credibility gap."
Post-COP26: What's the next step?
Despite how much we want to – it's still too early to exhale with relief and celebrate. Now the corporate muscle must become stronger than ever to channel money where it is needed. We can't create change alone, but we can all play our part. Taking control of your sustainability practices internally, throughout your supply chain, and/or within your portfolio – is both the easiest and most effective effort you can do to contribute to the transformation needed. If each of us steps up and takes responsibility for our piece of the puzzle, then we can create a greener, healthier future – for all of us.
With Worldfavor, you can easily manage and track your organization's sustainability performance and align them to science-based targets. Let us tell you more about how you can kick-start your sustainability journey today and future-proof your business for tomorrow!
Other blog posts you might find interesting: