What is the B Corp certification? Where profit meets purpose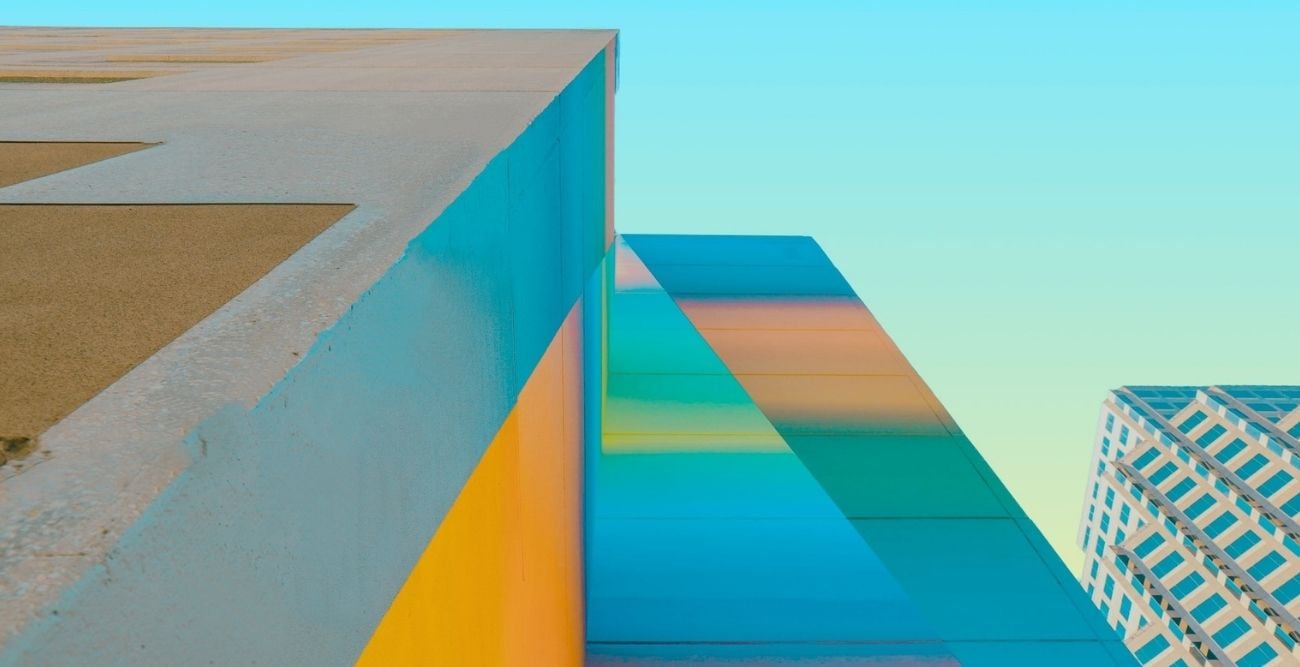 ---
What is the meaning of B-certification?
Certified B Corporations are for-profit, mission-driven corporations that are committed to using their business as a force for good. To achieve the B-certification, companies must go through a rigorous certification process of measuring the company's entire social and environmental impact.
Here's the definition provided by B Lab, the nonprofit behind B Corp certification:
"Certified B Corporations are businesses that meet the highest standards of verified social and environmental performance, public transparency, and legal accountability to balance profit and purpose. B Corps are accelerating a global culture shift to redefine success in business and build a more inclusive and sustainable economy."
---
There are some brands we just love to love. Patagonia, Toms and Ben & Jerry's are textbook examples of companies that have excelled in making people fall in love with their brands – and maintaining their customers' loyalty and passion year after year. So what is it all of these great companies have in common?
For one – they are all B corp certified.
Certified B Corporations (B Corps) are businesses acting to benefit all people, communities, and the planet. What defines them is their belief that the purpose of a company should go beyond just generating profit, but also help society at large with our goals and challenges.
The interest in B Corps has skyrocketed over the past few years. So, if you're really serious about being a sustainable responsible company – joining the B corp movement is the best way to go about proving it.
In this blog, we have gathered everything companies should know about the B-crop certification. What is a B corp certificate? Why does it matter and how to get B corp certified? We got it all covered!
Why become a B corp company?
Becoming a B corp company is a rigorous task to take upon. Yet, over 100.000 companies have applied for the certification in the past 10 years, ready to put in the hard work needed. Why? Well, becoming a B corp is a way to publicly demonstrate that your organization is one of the front-runners for an inclusive, equitable, and regenerative economy. According to a Harvard Business Review study, a company's audience (including potential investors, customers, and partners) cognitively categorizes businesses according to their similarities and differences. Joining the B corp movement is a way for companies to identify themselves among those committed to making a true difference – and distinguish themselves from the traditional shareholder-centered corporations.
In a time when ESG is on everyone's agenda, B corp certified companies send a strong signal to their stakeholders that they're creating long-term value – for the company itself, all its stakeholders and the environment.
Benefits of becoming B corp certified:
1. More credibility
To become B corp certified you can't just claim to be a sustainable and ethical company – you have to prove it. Too often, greenwashing is overshadowing genuine environmental responsibility and confuses consumers who are trying to do the right thing. Luckily, consumers, suppliers and other businesses can truly trust that companies with the B Corp status are living up to what they say to do. In other words, becoming B corp certified is kind of a guarantee to your audience that you are seriously doing good.
2. Attract and retain top talent
Joining the B corp movement is a way to demonstrate that you're serious about doing good. Talents are just like customers – they stay loyal and passionate about the companies that have a purpose beyond profit. Attract employees that engage with your mission instead of filling the positions with people working only for the paycheck.
3. Attract mission-aligned investors and partners
Help your business grow by building business relationships with mission-aligned actors. Not only can they help provide financial resources, they are also much more likely to get involved in finding flexible, creative solutions that work for all parties that lead to improved outcomes for people and the planet. After all, investors and partners engage more with forward-thinking companies that are prioritizing their long-term success by following a sustainable course.
4. Attain long-term resilience
To keep their certificate, companies must go through a verification process every third year. While this may be resource-demanding, it will help your company to attain long-term resilience, stand out from the competition and thus become better positioned for the future. The benefits of becoming a B corp are endless and doubtlessly weights up for the effort needed!
Who can become B corp certified?
Any for-profit organization is eligible to become B corp certified, regardless if you are a well-established asset manager or a microbrewery just starting up. With that said, the pathway to get there looks different depending on factors such as size, sector and revenue:
Start-ups and young companies:
If you're a start-up or a smaller business with under 12 months of operations, the full B Corp Certification does not yet apply to you.. However, companies interested in becoming B corp certified can be eligible for the Pending B corp status: "the pending B Corp status is designed to give start-ups and smaller companies time to prepare for the rigorous process of full B Corp Certification." Find out more about the Pending B Corporation status here.
Small Enterprises:
Companies generating less than 5 Million USD in annual revenue or employing less than 50 full-time employees can learn more about how to become certified in the Small Enterprise Guide.
Small-Medium Enterprises:
Companies generating more than 5 Million USD in annual revenue or employing between 50 to 240 full-time employees can learn more about how to become certified in the Small-Medium Enterprise guide.
Medium Enterprises:
Companies generating more than 100 Million USD in annual revenue or employing more than 250 full-time employees can learn more about their processes in the Medium Enterprise Guide.
Large Enterprises:
Companies generating more than 100 Million USD in annual revenue with 10 or more subsidiaries operating in multiple countries or generating more than 1 Billion in annual revenue can learn more about how to become certified in the Large Enterprise Guide.
Multinational Companies:
Companies with more than 5 Billion USD in annual revenue are also asked to participate in the B Movement Builders program to join the leading B corp companies in building the new economic systems change that benefit all people, communities, and the planet.
How to become B corp certified?
While the pathway to becoming B corp certified varies depending on the company's size, there are some tasks all companies need to accomplish in order to achieve certification. These are:
Demonstrate high social and environmental performance by achieving a B Impact Assessment score of a minimum of 80 points (out of 200) and passing the risk review;
Make a legal commitment by changing their corporate governance structure to be accountable to all stakeholders, not just shareholders, and achieve benefit corporation status if available in their jurisdiction;
Exhibit transparency by allowing information about their performance measured against B Lab's standards to be publicly available on their B Corp profile on B Lab's website.
Find out more about the B Corp certification process here.
Gain transparency and measure your company's social and environmental impact in Worldfavor
The world of B corporations is growing fast. More investors, customers and other important stakeholders are beginning to know the difference between B and non-B corps – so join the movement of sustainable frontrunners and distinguish yourself from the rest!
Looking for a way to get started? Worldfavor's sustainability software makes it easier for companies to manage, measure, improve and follow-up on their sustainability performances. Sounds interesting? Let us explain more about how you can get B corp ready in no time in Worldfavor!

Related blog posts you might like: