SASB and GRI collaboration: What improvements will it bring?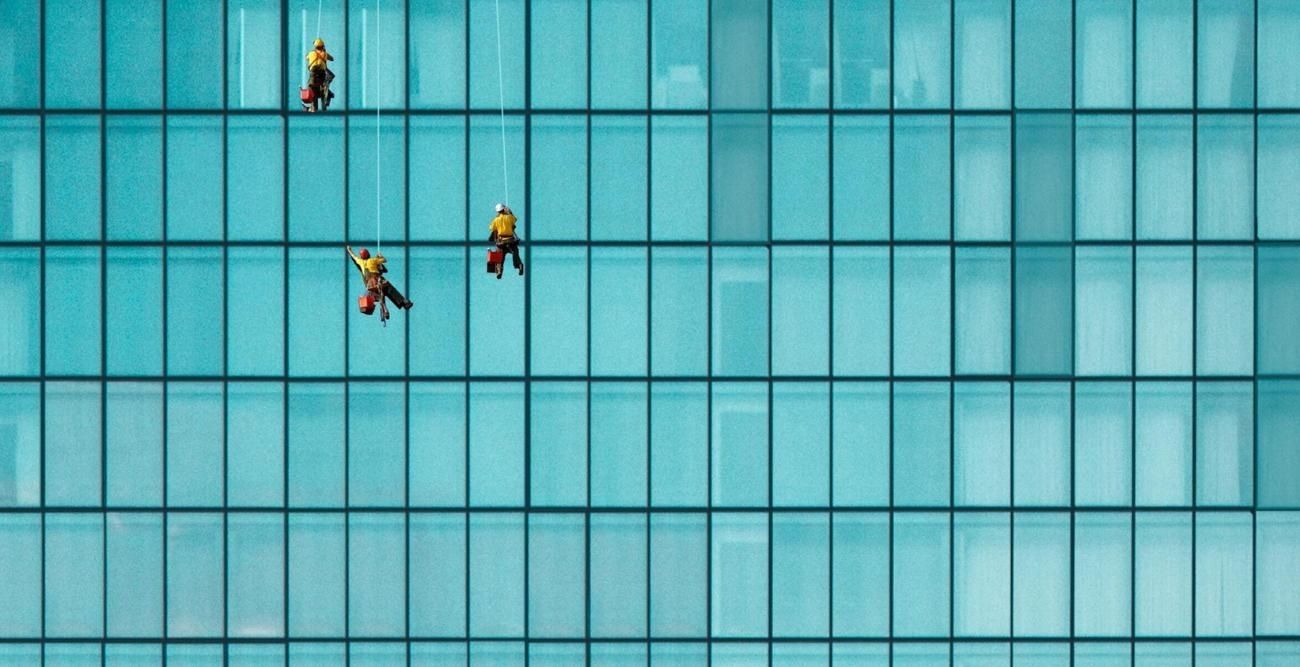 SASB and GRI are two of the most trusted frameworks for sustainability reporting standards used internationally. In the end of 2020 they announced a collaboration, aiming to create better transparency and trust among reporting companies.
Having cited "rising global demand for clarity in the sustainability reporting ecosystem," the Sustainability Accounting Standards Board (SASB) and the Global Reporting Initiative (GRI) have announced their collaborative work plan.
As SASB and GRI are two major sustainability reporting framework organisations, it is big news, but what does this mean for the future, given the two were originally competing for attention, along with a bunch of other acronym services such as the CDP, IIRC, PRI, TCFD, and UNGC?
---
Learn about best practices and common challenges in sustainability reporting in our free on-demand webinar.
---
A rundown of the SASB and GRI collaboration

As two of the heavy-hitters in the sustainability sphere, both the SASB and the GRI have battled for supremacy over the years. After all, they have an interest in proving which of their frameworks is the best for business, despite tackling different areas in the sector.
This has led to confusion from all sides, especially considering the complexity of the current sustainability reporting environment, particularly for organisations that use both GRI and SASB standards.
To sidestep these issues, and to enhance their legitimacy, a collaborative effort by the SASB and the GRI makes sense. They aim to position themselves above the others, while making it easier for the many companies that currently use their standards as a framework.
We can expect to see new resources during the latter stages of 2020, while it should be a good move for companies that use their frameworks for sustainability reporting.
What are the SASB and GRI frameworks, and how do they differ?

On the surface, the SASB and GRI standards seem fairly similar. However, they differ in a number of key ways.
The SASB's industry-specific standards "identify the subset of sustainability-related risks and opportunities most likely to affect a company's financial condition, operating performance or risk profile."
The GRI Standards "focus on the economic, environmental and social impacts of a company, and hence its contributions – positive or negative – towards sustainable development. Users of the GRI Standards identify issues that are of primary importance to their stakeholders. If not already financially material at the time of reporting, these impacts may become financially material over time. They provide both the framework and supporting standards on a wide range of sustainability topics and are aligned with international instruments for responsible business behavior."
Essentially, the SASB is more interested in financial risks, while the GRI casts a wider net when considering the economic, environmental and social impacts of a company. Both are used frequently, and it is easy to see how they could combine their efforts to make it easier for the companies who use their frameworks.
What is the aim of the SASB and GRI collab - how does it take form, and when

The SASB and GRI point to the outbreak of Covid-19 as an example of how the project can be helpful for businesses. SASB CEO Janine Guillot noted that; "The pandemic has demonstrated that so-called 'non-financial' information can indeed highlight material financial implications. This makes the collaboration between SASB and GRI, and the increased clarity it will bring for all stakeholders, all the more timely."
Essentially, their aims are twofold. In the early stages, they hope that collaboration will focus on delivering communication materials to help stakeholders better understand how the standards may be used concurrently. The organisations plan to "develop examples based on real-world reports that demonstrate how the standards can be used together", with these resources ideally delivered before the end of 2020.
Secondly, the move should help businesses that use both standards, as they will no longer be competing for attention.
Esoterically, the organisations probably hope to further legitimise their standards, especially compared to others like the CDP, IIRC, PRI, TCFD, and UNGC. It is a solid power play, and may help to further cement their position as industry leaders.
However, they have made a note of maintaining their individuality and independence from each other, as they do fulfill different purposes. There's no chance of their relationship blossoming further at this stage.
What does the GRI–SASB collaboration mean for businesses and stakeholders

The news is likely to be welcomed by most businesses, as it should improve clarity in relation to the sustainability reporting ecosystem. Rather than adhering to both the SASB and the GRI's specific standards individually, a move to reporting on both concurrently would save a lot of time and effort.
It is a significant change to the sustainability landscape, and one that should prove to be a shakeup in terms of accessibility and ease of use. They are right about the idea that there are a lot of standards to follow, while it is often difficult for investors and companies to know which ones to adhere to.
In this case, the SASB and GRI have wholly different methods of reporting, which focus on separate areas of interest. However, a collaborative approach is in line with the ethos of sustainability, and should serve most businesses well when they report on both using the new materials and communication on offer.
For sustainability professionals, it should make their life a little easier, even if they will have to circumnavigate the remaining applicable frameworks independently for the time being.
In an ideal world, frameworks would be more centralised, and simple to implement. However, the competition does ensure that innovation and ingenuity are some of the most important aspects during the design phase.
Don't miss Worldfavor's free on-demand webinar about key insights on sustainability reporting!
Related Blog Posts: