Create a Great Sustainability Report That Gets Your Stakeholders On Board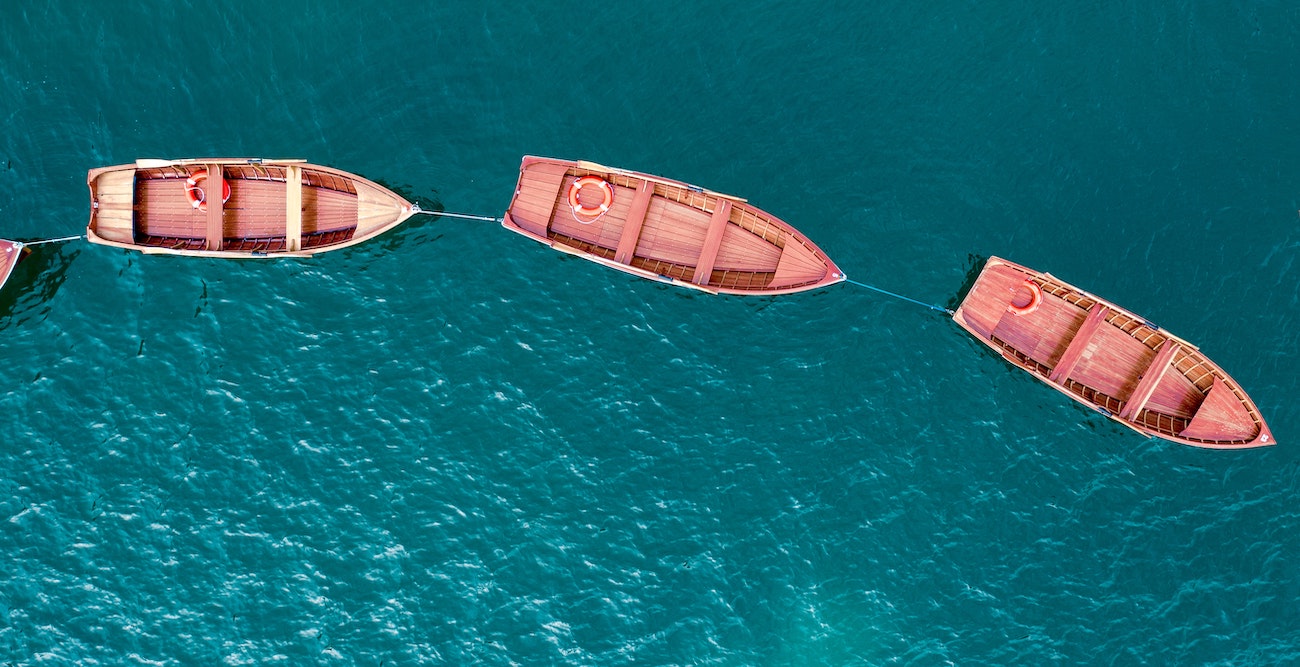 Creating great sustainability reports is a must for businesses who want to be taken seriously with their sustainability efforts. Using modern practices to scale your sustainability reporting improves efficiency, saves time, and satisfies stakeholder needs.
Sustainability reporting is here to stay. Where once sustainability disclosure was the domain of a few especially green or environmentally-oriented companies, it is a best practice employed by companies worldwide today. Sustainability reporting is important to businesses and stakeholders because a focus on sustainability help companies manage their social and environmental impacts while improving efficiency of resources. And sustainability reporting doesn't have to take lots of time. It can be scaled and done efficiently thanks to modern digitization and standardization practices.
Learn more about the latest trends in sustainability reporting in Worldfavor's report: Navigating the Landscape of Sustainability Reporting
---
What is sustainability reporting?
A sustainability report is a document which complements the annual financial statement, and should be disclosed the same time. It can either be included in the financial statement or be a separate document.
The purpose with the sustainability report is to understand what impact your business has on three different categories; environmental, social and governance.
The sustainability report should include:
the sustainability

risks your organization may be facing and how you plan to overcome them
Your business model and what impact your way of doing business has on the environment, and
how you work with sustainability within the organization, through codes of conducts or other policies.
---
Sustainability reporting on the rise
A significant amount of sustainability reporting is still done on a voluntary basis. However, more and more countries are introducing regulatory reporting measures on sustainability matters. This is accompanied by a gradual trend for companies to provide more information on their sustainability impacts within their annual filings to satisfy shareholders and customers - both groups demanding to see an increase in sustainability driven business decisions. As the demand of sustainable business decisions are rising, the importance of creating good sustainability reports to stakeholders increase since they need to see the outcome of the desicion. This is fueling the need for tighter controls, more robust data systems and independent assurance. Many companies going the way of sustainable investing and reporting actually already disclose sustainability matters in a more advanced way than what is currently required by regulations. This drives the need for scalable, effective reporting solutions globally.
Sustainability reporting has many benefits
If the benefits of being sustainable is great for the planet, then the benefits of sustainability reporting is great for your business. One of them is reducing costs through more efficient resource consumption. Added to this is the benefit of competitive advantage. Companies that understand the implications of sustainability to their business models can use this information to enhance products and services, getting ahead of competitors.
A solid sustainability platform also gives access to capital and markets. According to PwC, there is growing evidence that investors assess the extent of an organization's corporate governance and risk management in their sustainability performance. In other words: the more transparent a company is with sustainability practices, the higher its chance to secure capital.
This is also a great way to secure funding from public institutions that often operate based on policies. Not tangible but just as vital is the impact sustainability reporting has on improving brand perception and reputation. Finally, companies face a variety of sustainability risks along their entire supply chain –for example some have regulatory implications leading to monetary fines, others have reputational impacts leading to loss of customers or even loss of investors. All of these risks can be significantly reduced and handled better by integrating non-financial reporting, such as sustainability. In fact, studies have shown that companies who report on sustainability outperform others.
What makes a good sustainability report?
With so much capital at stake, investors have begun to question current sustainability-reporting practices. That makes it even more vital to ensure reports are done well.
McKinsey puts it well: "The early days of sustainable investing were values based: How can our investing live up to our values? Now, it is value-based: How does sustainability add value to our investments?"
PwC reviewed hundreds of sustainability reports and found the following elements to be the most crucial when it comes to scaling sustainability reporting:
The most effective reports provide an introduction to their business activities in their Sustainability Report in order to give the reader an understanding of activities and operations. In this introduction, these companies link sustainability to their core business activities.


Providing an overview of business as well as market environment to contextualise the reporting for the reader increases the quality of the report drastically.


Presenting operations and value chain in a concise overview, introducing the reader to the company in relation to sustainability practices increases understanding, making it clear where sustainability fits into the business. This increases consistency.


The most effective company reports clearly lay out the overall sustainability strategy over the short, medium and long term as well as how it fits into the core strategy. Sustainability risks and opportunities are highlighted and are linked directly to actions, making it easy to follow reasoning.


Companies that provide clear sustainability actions and goals across departments make it easy to understand how sustainability is incorporated in the business.


Effective reports also disclose a range of sustainability KPIs. These should be directly relevant with the previously introduced strategy.


It's crucial to explain the key strategic risks and opportunities arising from the sustainability agenda in detail and to link it with other business goals.


It's just as crucial to consider the entire value chain in terms of impact on and from sustainability to ensure a cohesive report.
PwC also discovered that graphics and providing financial evidence of sustainability practices was received well by readers and improved the reports effectiveness.
Top tips on how to create great sustainability reports that scale
1. Choose a concept and stick to it

Finding an enticing way to organize shared sustainability metrics is key. An easy one to start off with is the concept of People, Planet, Profit (the Three P's). What are you doing to help people? How are the efforts you are taking impacting the planet? And finally, how do you influence your ability to generate money or raise it?
2. Scrutinize your own performance

Transparency is of utmost importance when it comes to sustainability reporting. Be honest on where you are succeeding and where you are struggling. Mention what you want to achieve but haven't yet or where you are hoping to improve in the future. This authenticity builds the basis for trust in our reports and also shows you have truly embraced sustainability as part of your performance as a business.
3. Highlight the most important things

While you may be doing a lot of things to meet your sustainability goals, not all of them are of equal interest to stakeholders. Make sure you structure your report in a way that highlights the biggest efforts and achievements and tells a story that ties in with your overall business strategy. If you're an investor-owned company, what expectations do your shareholders have? What societal issues are you focused on?
Ready to scale your next sustainability report?
Sustainability reporting isn't magic. It follows the aspects of any good report: reliability, credibility and cohesiveness. By setting up a clear structure and ensuring sustainability practices are linked with other business objectives, your reports can become more effective and provide important clarity to stakeholders.
---
Related blog posts you might like:
Want to learn more about sustainability reporting?