Understand and access your portfolio's EU Taxonomy data with Worldfavor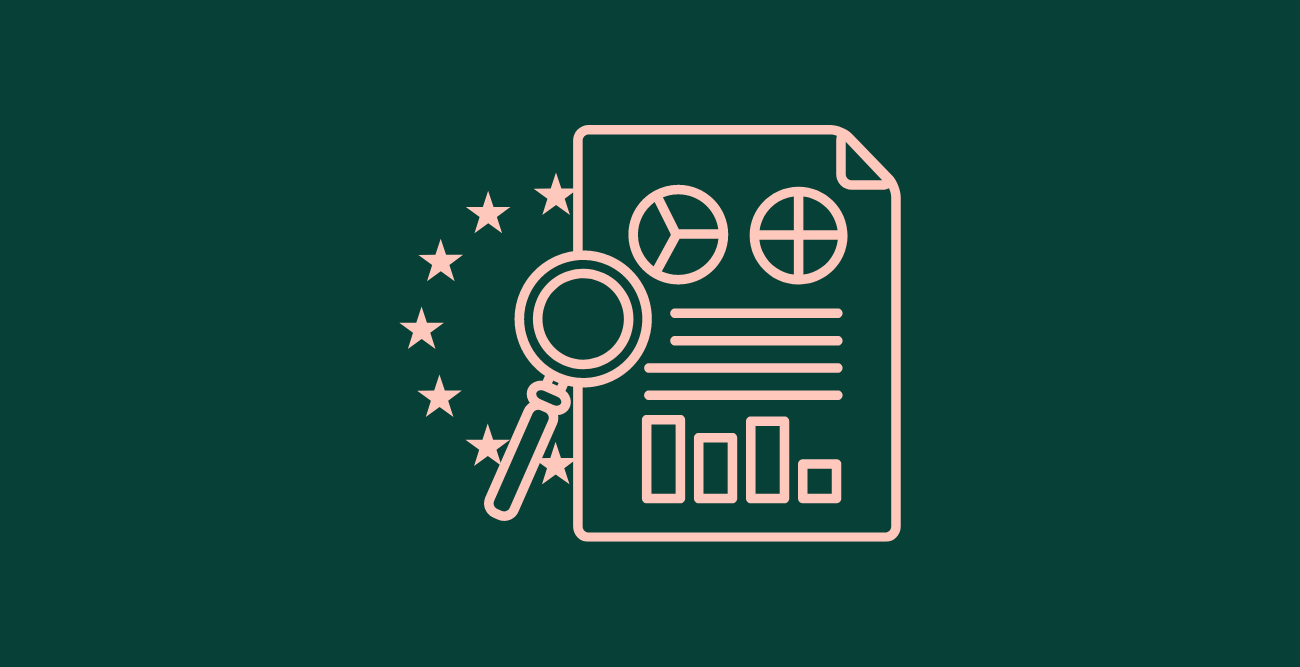 Are you an investor obligated to disclose how your funds align to the EU Taxonomy?
If so, then Worldfavor is the solution for you. Adapt your EU Taxonomy process in Worldfavor's Sustainable Investments Solution to easily access, structure and manage the data you need.

Get EU Taxonomy ready in Worldfavor
From January 1st, 2022, financial institutions operating covered by the Non-Financial Reporting Directive (NFRD) will have to annually disclose if and to what extent their products are eligible or aligned with the EU Taxonomy.
To boil down the Taxonomy Regulation, financial institutions must essentially report on:
Percentage of fund that is eligible (covered) by the EU Taxonomy;
Percentage of fund that is aligned (meeting the criteria) by the EU Taxonomy;
Changes in percentage from year to year
So, how to get there? With Worldfavor, you will access reliable and high-quality data straight from your portfolio companies themselves. Our platform is designed to smoothen the process for the data provider and receiver alike. Improve your and your portfolio companies' EU Taxonomy-alignment by managing crowd-sourced data in easy-to-use dashboards. Let us explain:
Benefits of Using Worldfavor for your EU Taxonomy reporting:
An automated data collection process
Easy overview of your portfolio companies sustainability data, including EU Taxonomy data
Collaborate seamlessly with multiple internal users and portfolio companies on the global cloud-based platform
On top of that, each of your portfolio companies gets a free Transparency Solution to understand expectations, deepen their insight into their own sustainability journey, and easily share their progress – both for the EU Taxonomy and other ESG frameworks
How to use Worldfavor to comply with the EU Taxonomy
Invite your portfolio companies to the Worldfavor platform
Invite your portfolio companies to join Worldfavor for free to start adding, managing, and sharing their own ESG information. It's a great way to boost your response rate while simultaneously encouraging your portfolio companies to ensure their EU Taxonomy alignment!
Access high-quality data
Find out which of your portfolio companies are eligible or aligned and to what extent. Seamlessly request and collect the Taxonomy-alignment information you need from your portfolio companies directly on the platform. The workflows in Worldfavor are automated, meaning that your portfolio companies will be reminded of what to report on, and after submitting, all data will automatically be available to you as the investor.
Structure, overview and filer
Aggregate the provided data from your multiple portfolio companies or suppliers in user-friendly dashboards to bring clarity to it all. Automatically filter, track and screen data to understand which portfolio companies are Taxonomy-eligible and to what extent their turnover, capex and opex are aligned.
Manage and follow-up
Send out automatic follow-up questionnaires to get important insights on your portfolio's EU Taxonomy-eligibility and alignment per activity type.
Use your insights in discussions with your portfolio companies to drive change
Review your portfolio's EU Taxonomy performance to identify what activities and initiatives are needed to drive change. Once you got all your crowd-sourced data structured and readable in your dashboard, easily spot where you need to give extra attention to improve your portfolio's alignment.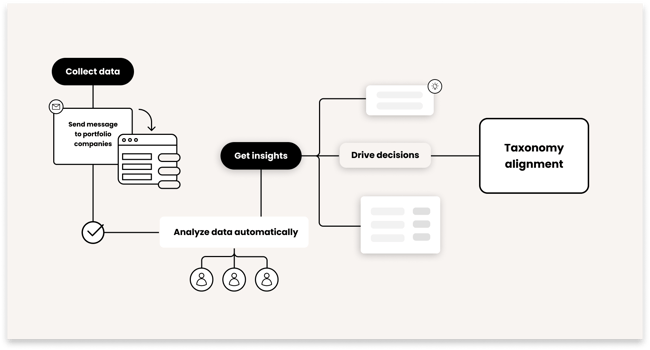 Adapt your reporting processes to the EU Taxonomy requirements in Worldfavor to collect data, get insights and drive data-driven decisions.
Worldfavor Sustainable Investments
Worldfavor Sustainable Investments lets you easily get important insight into your portfolio companies' activities to better understand their eligibility and alignment. Identify opportunities, mitigate risks and improve your portfolio's Taxonomy alignment with ease!
Don't hesitate to contact any of our colleagues to learn more about how you can benefit from implementing your EU Taxonomy process in Worldfavor.
Related topics: