The road to compliance: CSRD reporting in Worldfavor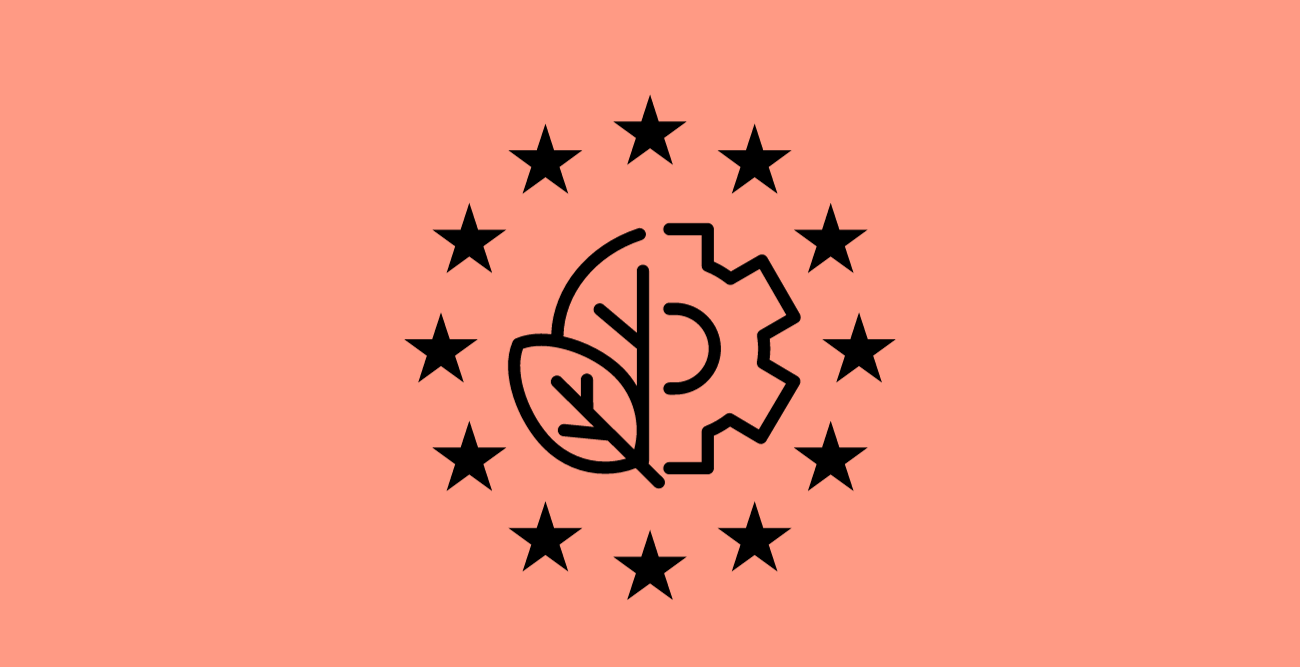 The EU's Corporate Sustainability Reporting Directive (CSRD) soon steps into force and will affect around 50,000 companies operating in the EU. Its main aim is to ensure all companies regularly report their environmental, social, and governance (ESG) impacts reliably, consistently, and comparably.
If you're affected by the directive and are looking to get started with your CSRD reporting on time, you've come to the right place. Read on to learn how Worldfavor can help you!
How to succeed in CSRD reporting?
An efficient and scalable practice for complying with the mandatory directive can be adopted with the right ways of working, and because of the large amounts of data that need to be collected and disclosed each year, tools that enable data collection, analysis, and reporting are key.
The European Financial Reporting Advisory Group (EFRAG), responsible for developing the CSRD standards, released its CSRD Implementation Guidance for value chains in August 2023. They urge companies to start on time and consider investing in technology to support the data collection and reporting to ensure quality data and a reliable process.
"They [companies] should consider an investment in technology, as well as clear processes and controls to collect data and report the information [...] and will also need time to set this up."
- EFRAG Implementation Guidance for value chains
Key steps for CSRD data collection and reporting
The following guiding steps can, according to EFRAG, be considered when collecting supply chain data to nail your CSRD reporting. Are you on track with them all?
Assess your supply chain's current impact: Where are your suppliers located, and what is their current ESG performance.
Conduct a risk assessment: Track the risks in your supply chain based on sectors or countries, and following relevant risk indices.
Engage your tier-one suppliers: Are you collecting ESG data directly from your suppliers today and relying on actual data directly from the suppliers?
Map your entire supply chain: Have you mapped out your multi-tier supply chain, and do you know what impact e.g., different products you are selling have on the ESG scope?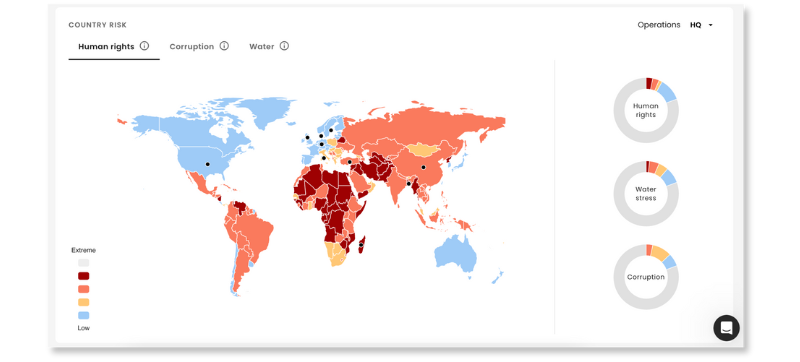 Worldfavor's supply chain risk overview
How Worldfavor supports the CSRD process
Worldfavor's ESG platform helps companies affected by the CSRD to connect and collaborate with their supply chain and access the data needed to report in line with the CSRD's requirements. Let's take a look at how our platform can help you track your supply chain's ESG impacts to align with the CSRD.
---
How Worldfavor supports your CSRD reporting and compliance
Gather relevant CSRD data from your supply chain
Worldfavor's platform supports consistency and long-term data needs. The platform allows you to collect data with the help of Standardized questionnaires, supporting the disclosure of mandatory metrics that most companies are required to report on, as well as custom KPIs specific to your company's unique needs.
Invite your suppliers and asses your ESG baseline
Start by Inviting your suppliers to Worldfavor and assess your supply chain's current ESG state. The collaborative platform supports suppliers across all tiers to report their CSRD-related data effortlessly. The platform offers guidance on key ESG topics, and the intuitive user interface makes it a breeze for suppliers to understand what data to report and in what format, giving you high-quality CSRD data.
Simply put, we help you to know what questions to ask, and your suppliers get guidance on how to answer them.
Uncover risks and identify opportunities
With the help of data collected through the platform, you can access relevant data directly from your suppliers. It allows you to discover the material impacts, risks, and opportunities connected to your supply chain's direct and indirect stakeholders required by the CSRD.
Consistent reporting for improvement over time
A standardized way of managing data supports your CSRD reporting and enables assurance processes. When collecting the right ESG data and doing it periodically, you can compare your results and see your development compared to previous reporting periods. With Worldfavor's clear dashboards and analytics, you can pinpoint where you excel and where there's room for improvement, which suppliers are performing well, and if there are any risks you should take action on.
Multi-tier mapping
Learn the impacts of your operations on product and supplier levels with Worldfavor. Gain more knowledge about your sub-suppliers and better understand how your products are sourced and what environmental and social implications they have. Worldfavor allows you to pinpoint suppliers and visualize your entire supply chain.
Worldfavor's platform supports your CSRD journey and enables you to set an effective process that allows you to work towards compliance and reach your sustainability goals while empowering your suppliers' and helping them to improve.
Book a demo to find out how Worldfavor's platform can help you start your CSRD reporting process.
Always in Worldfavor
In addition to the CSRD-related reporting you can do with Worldfavor, the platform offers an intuitive tool for easily tracking all types of ESG data and monitoring your supply chain's overall performance.
Ready-to-use questionnaires related to key frameworks, like SDGs, OECD guidelines, and Science Based Targets
Digital data collection and automated reminders to save you time on admin
A user-friendly interface and Intuitive dashboard
Results stored in the platform for long-term impact work
Filter results, identify opportunities, mitigate risk, and take data-driven decisions about who to source from while engaging and helping suppliers to become more sustainable
Related topics: