Meet the team: Johan Eskilsson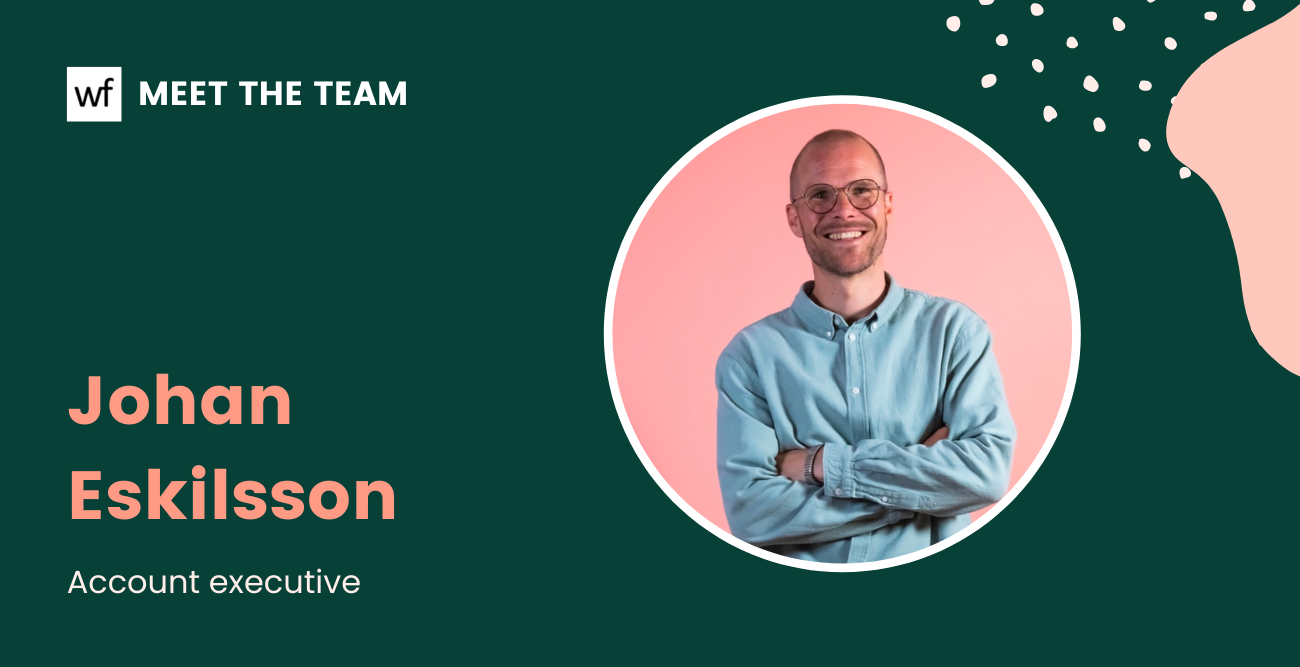 We had a chat with our fantastic Johan Eskilsson, one of our Account executives, about his first year working at Worldfavor. Read on to get to know Johan, his experience working with sustainability and what he considers to be the best thing about working at Worldfavor.
Tell us little bit about yourself
I grew up on a farm, one of four children and the one my mother thought to be the least adventurous. At 36 years of age I have lived in four different continents, have a bachelor in sport science, constructed windmill foundations, worked as a chef in Vancouver, prospecting plywood suppliers in the outskirts of Hanoi. During these years I have developed good people skills, understanding of different cultures and a growing interest in sustainability. In my spare time I like to be active and you can often find me on a court, from beachvolleyball to badminton. I also enjoy cooking and gardening. 🍽 🌱
How would you describe your first year working at Worldfavor?
I started my role at Worldfavor with no previous experience in sustainability, but with a growing consciousness in trying to live a more sustainable life. Now, working for a company that enables companies to make a difference, I truly feel like I do the world a favor by doing what I do.
This first year has been great! It has been challenging, but I have grown a lot together with my amazing Worldfavor family that gives so much energy and a smile to my face. To be surrounded by smart, ambitious, innovative and driven colleagues really challenges you to take that next step.
What would you say is the best thing about working at Worldfavor?
My colleagues really inspire me by how driven everyone is and one can really feel that we are working together towards our goal to make the world more sustainable. The best thing with Worldfavor is the culture that's both playful and professional.
If there is a better place to work..? I don't think there is!🌟