Meet the team: Fredrik Wallén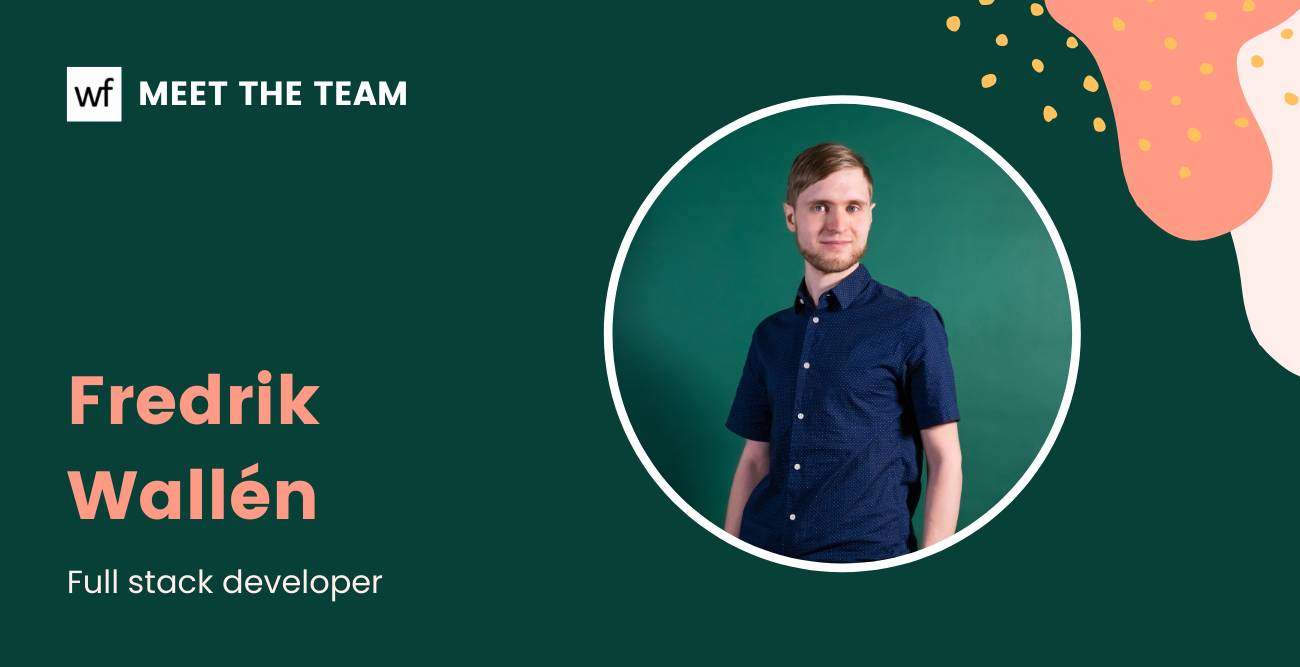 This time we sat down with one of our code wizards, namely no less than *drumroll* our Full stack developer Fredrik Wallén! Find out why he chose to join Worldfavor, how it is working in the tech team and what he would say to someone considering Worldfavor as a workplace!
Why did you choose Worldfavor?
For the last couple of years, I have been feeling more and more alarmed about climate change and what it could do to our planet. For that reason, I was looking for a way that I could do something about it, doing what I am good at: writing code. The path became clear when I got a message on LinkedIn about Worldfavor, which seemed like exactly the type of company I was looking for. Working at Worldfavor would allow me to do something to make the world more sustainable, while still being able to make money out of it. In Sweden there is a shortage of developers, so I get many such messages on LinkedIn, but this was one of the few that I responded to.
What's it like working at Worldfavor?
Worldfavor is a very exciting company to work at and it is growing fast. The company is in a fast-moving field and it is very fun to be a part of this journey. A lot of my coworkers have also joined the company because of their passion for sustainability and they really inspire me.

Workwise, we are not locked into a specific way of working, and we constantly try to improve our process. We work closely together and share knowledge with each other. As developers, we also have a lot of influence over which way to take the product and we have a lot of interesting discussions both within the tech team and with people from other teams.
How is the culture at Worldfavor?
Worldfavor is very social, and we often hang out together across different teams. If you don't have other plans on a Friday, you can usually stay at the office and hang out with colleagues and later go out to have dinner with them.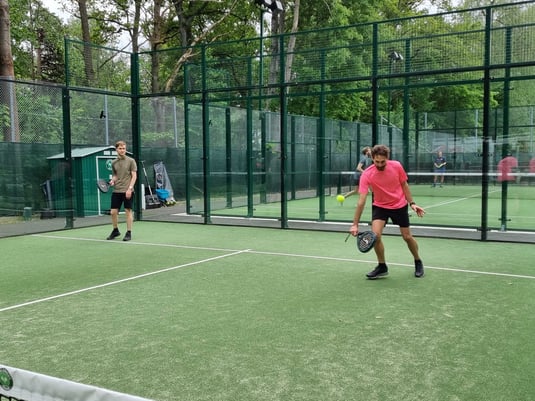 What's your favorite Worldfavor-memory?
That would probably be the off-site we had this winter where we hung out in the sauna and took baths in the cold water. Or maybe the first time we spontaneously put together a ping-pong table at the office and had a tournament?
What would you say to someone considering Worldfavor as a workplace?
If you feel that you want to be able to make a difference and have a lot of fun at the same time, why not try Worldfavor? 😁
We are currently expanding and looking for some great people to join the journey. Check out if there are any open positions that feel like a great match for you!