SFDR reporting for 6, 8, and 9 funds from start to finish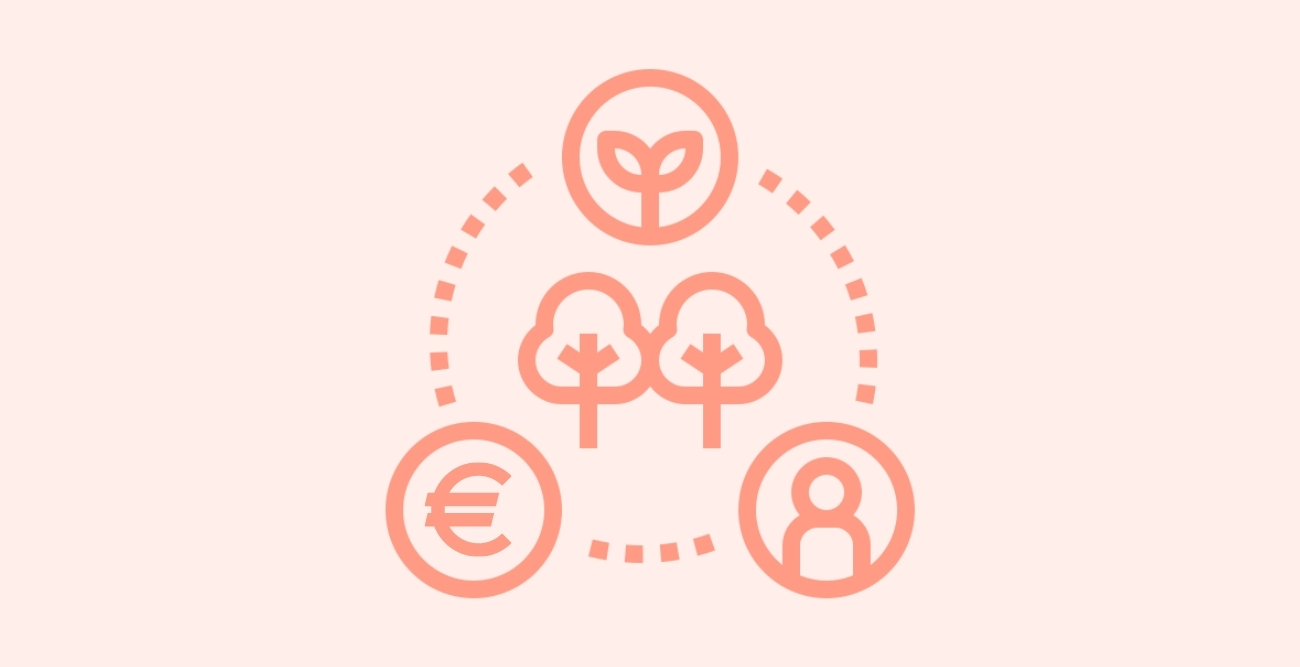 If you're a VC or PE investor and scratching your head about how to meet the requirements of the SFDR, you've come to the right place! Worldfavor enables you to track and report the right SFDR data, while empowering your portfolio companies to share the right data with you.
To comply with SFDR, investors must report on Principle Adverse Impact (PAI) indicators, which measure sustainability impact and cover environmental, social, and governance issues. However, accessing accurate data from portfolio companies can be difficult, as investees may lack the knowledge or ability to provide the necessary information. This can result in insufficient or incomplete data for investors, and create hurdles for aggregating and analyzing the data in a format that meets the SFDR requirements.
SFDR reporting made easy with Worldfavor
Worldfavor offers complete guidance and support for investors in SFDR alignment. We help you set your scope, collect key data, and generate your PAI statement with a click of a button. Meanwhile, we support your portfolio companies in what and how to report their data, so you get your hands on relevant data in the right format.
What's included in Worldfavor's SFDR reporting
SFDR questionnaires ready-to-use
Share Worldfavor's ready-to-use SFDR questionnaires with your portfolio companies and ensure that you access the right data directly from the source – no estimates or ratings that might be inaccurate or don't tell the whole truth. Worldfavor's intuitive platform guides portfolio companies in sharing their data, and brings their reporting load to a minimum, since they can share their answers with other stakeholders, too.
Use our ready-to-use questionnaires to track:
PAI indicators
EU Taxonomy eligibility and alignment
Good Governance practices
Sustainable Development Goals (SDGs)
Or create custom questionnaires specific to your fund or portfolio.
Report with a click
Once you've gathered all PAI indicators and other SFDR data relevant to your fund, you're ready to report. Generate your PAI statement directly in the platform with a click and disclose your alignment with the required metrics – Worldfavor turns your data into a format ready to publish.
Worldfavor helps you define your SFDR data scope

Track mandatory and additional PAI indicators and other relevant SFDR data

Disclose alignment with the help of ready-to-use SFDR questionnaires

Generate your SFDR PAI statement with a click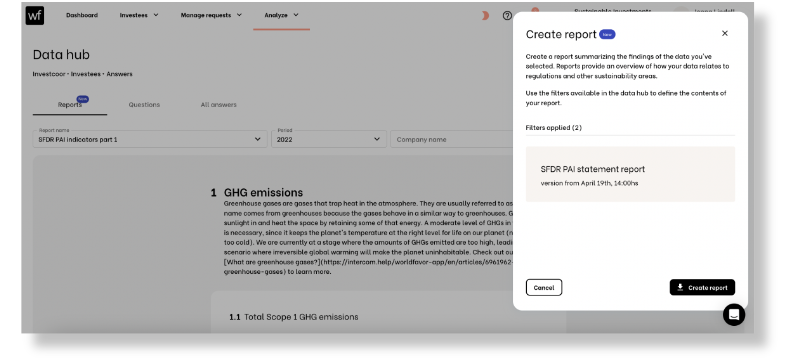 Easy and free for portfolio companies
Using Worldfavor for SFDR reporting benefits your portfolio companies, too. The platform offers guidance on what and how to report, allowing them to grow their ESG knowledge and be proactive.
Free reporting

Report data once and share with many stakeholders, minimizing the reporting load

An intuitive and collaborative reporting tool

Definitions on all metrics, explaining what information to provide

Clear guidance and ESG learning materials




Always in Worldfavor
In addition to the SFDR-specific reporting you can do with Worldfavor, the platform offers an intuitive tool for easily tracking all types of ESG data and monitoring your portfolio's overall ESG performance.
Ready-to-use questionnaires on key frameworks

Digital data collection and automated reminders

A user-f

riendly interface and Intuitive dashboard

Results stored in the platform for long-term impact work

Filter results, identify opportunit

ies, mitigate risk and take data-driven action
Worldfavor helps you future-proof your investment portfolio
Worldfavor's platform simplifies the ESG journey for investors, empowering seamless integration, monitoring, and reporting of SFDR and other regulations. Boost your portfolio's ESG performance, while tracking regulations and frameworks, like the SFDR, GHG protocol, SDG, TCFD, and more. Book a meeting with our sales team to learn how Worldfavor can help you with your SFDR reporting.

Related topics: