Create visibility across your global supply chain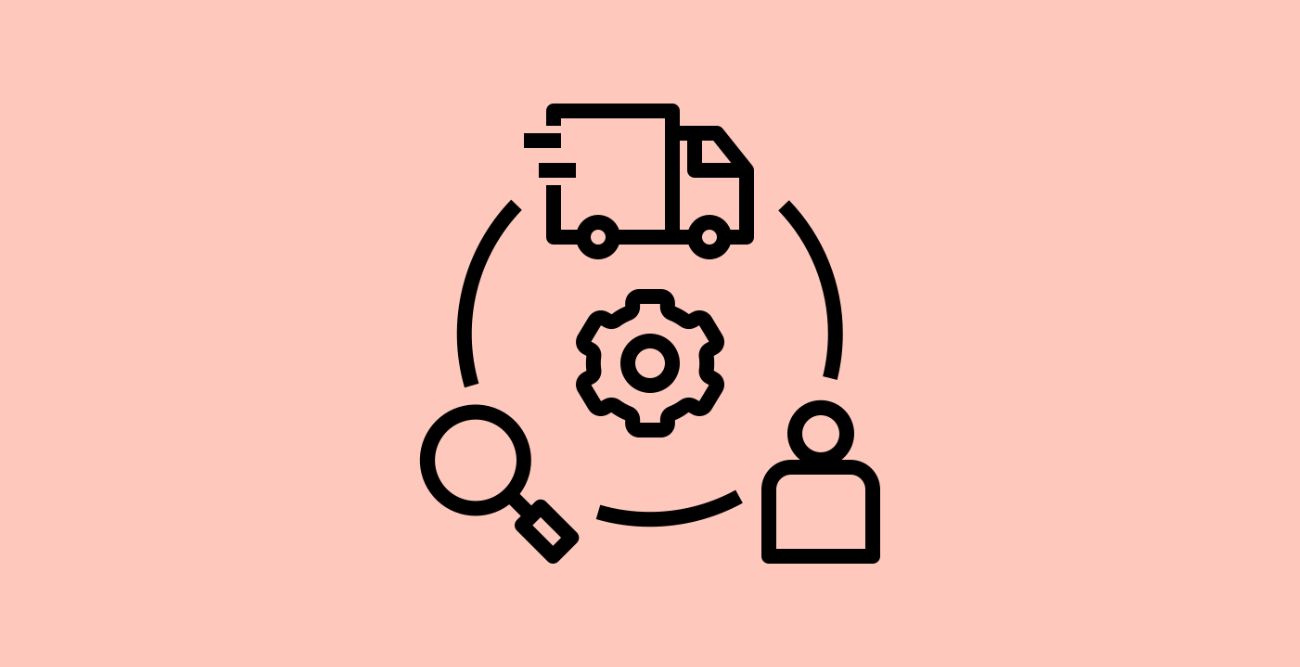 To transform your company's sustainabilty performance and have a positive impact, understanding your value chain is crucial. Supply chain visibility means having visibility into each tier, comprehending the environmental, social, and governance (ESG) impact, and using it to mitigate risks, meet regulations, and enhance supplier relationships, ultimately affecting your financial performance and even brand trust.
Worldfavor helps you to connect and collaborate with your suppliers and subcontractors – in all tiers of the chain – to gain an understanding of your supply chain's sustainability, improve performance beyond tier 1, and reach your sustainability targets year after year.
This is how Wolrdfavor helps you set up and maintain visibility in your global value chain.
How multi-tier visibility helps you create long-term impact
Worldfavor's multi-tier visibility enables companies with far-reaching supply chains to gain visibility on each tier. Visualize each product's supply chain structure, uncover hidden risks, and create long-term impact through a proactive approach to your supply chain sustainability.
Visualize every tier

Map out each tier in your supply chain based on products or product categories. Worldfavor's platform enables you to gather sustainability information from both direct suppliers and subcontractors by involving them in the process, helping you to connect the dots and get a clear view of your entire supply chain's structure – beyond tier 1 suppliers.



Mitigate supply chain risk

Discover hidden risks and detect environmental and social vulnerabilities in your supply chain. Mitigate risky business early on by setting goals and demands on suppliers, and build resilience to hedge yourself against costly mishaps and reputational damage.



Follow frameworks and meet requirements

Use your ESG data to measure your company's sustainability performance and impact. Track human rights requirements and align with due diligence legislation (like Åpenhetsloven or LkSG) and measure your supply chain emissions (scope 3 emissions). Be confident about reporting your results to meet stakeholder expectations transparently.
This is how it works
Start by adding your products in Worldfavor. You can trace the value chain structure of a specific product or category to break down your supply chain into smaller bits.
Involve and engage your suppliers to map out the companies that are part of your value chain beyond tier 1. Worldfavor is collaborative and benefits each user in their sustainability work.
Collect key data from your suppliers and subcontractors that you need to meet your sustainability requirements and goals. Suppliers can reshare their answers with many companies, so you get high-quality ESG data directly from your supply chain without overburdening the companies with unnecessary work.
Worldfavor's risk assessment tool informs you about vulnerabilities in your supply chain. Use our automated risk scoring, or set your own risk flags that are specific to your operations and industry.
With all key data gathered in one intuitive tool, you can analyze, visualize, and gain valuable insights about your supply chain that help you improve your sustainability and transparency proactively.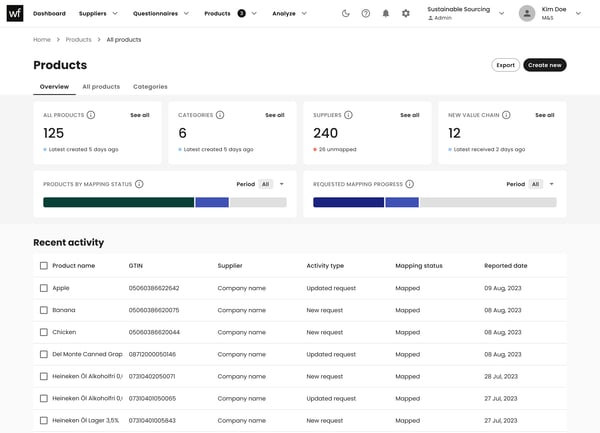 Why suppliers love Worldfavor
Worldfavor's ESG platform is easy to use, regardless of suppliers' level of sustainability knowledge. It's equipped with learning materials and guides suppliers in sharing data, supporting a great user experience. What's more, suppliers use Worldfavor for free to share sustainability information with you.
Worldfavor offers your suppliers and subcontractors:
A free account for sharing ESG data easily
An intuitive platform where collaboration with coworkers is easy
Guidance, recommendations, and ESG learning materials
The ability to share answers with many customers asking for the same data, minimizing reporting fatigue and admin
Always in Worldfavor
Worldfavor easy-to-use platform enables you to work consistently to improve your supply chain sustainability while meeting mandatory requirements and supporting voluntary frameworks. Use your data in your sustainability report and gain insights about reaching your goals in the short and long term.
What you get with Worldfavor:
Supplier ESG baseline and performance assessment
Detect and mitigate risk
Conduct supply chain due diligence
Align with CSDDD and CSRD
Track local regulations, e.g. LkSG and Åpenhetsloven
Track voluntary standards, e.g. SBTi, TCFD, and SDGs


Book a demo to find out how Worldfavor's platform can help you reach your sustainability goals today.
Related topics: