On-demand webinar – How to implement an SFDR reporting process: The benefits of working with a digital tool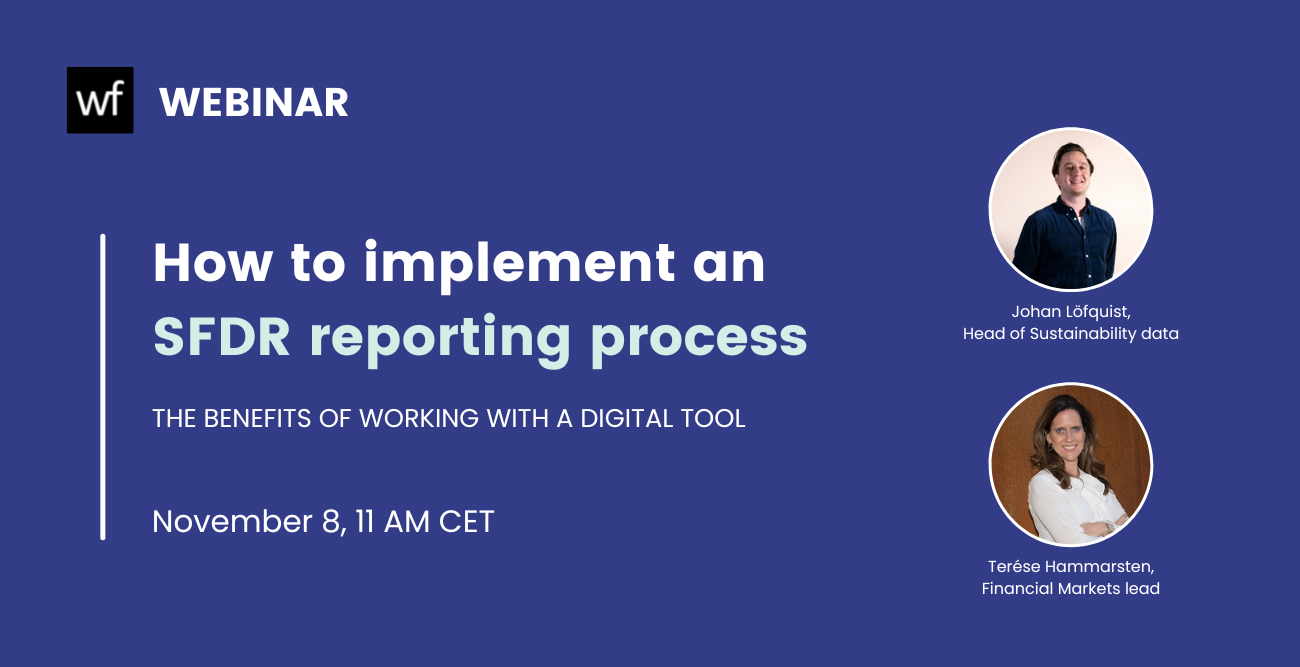 ​​As of January 1, 2023, it's going to be mandatory for all financial firms to comply with the EU's Sustainable Finance Disclosure Regulation (SFDR), which requires investors to report on their ESG information. In the first part of our SFDR webinar series, we answered your most-asked questions. In this second part, Worldfavor experts Terése Hammarsten and Johan Löfquist walk you through how a digital tool can help financial market participants implement an SFDR process.
This 45-minute webinar includes discussions around the challenges of SFDR and how your company can work with PAI indicators. It also includes a Q&A session to answer your SFDR questions.
In detail, the webinar covers the following:
An overview of the SFDR timeline and where we are now
Step-by-step guidance on the first steps on how to implement an SFDR process – including how to successfully implement PAI indicators on portfolio level
SFDR in Worldfavor – a look into SFDR reporting in the Worldfavor platform
The webinar took place on Zoom on October 11, but you can still watch it by downloading the on-demand version.