On-demand webinar – SFDR: How investors can meet the regulatory requirements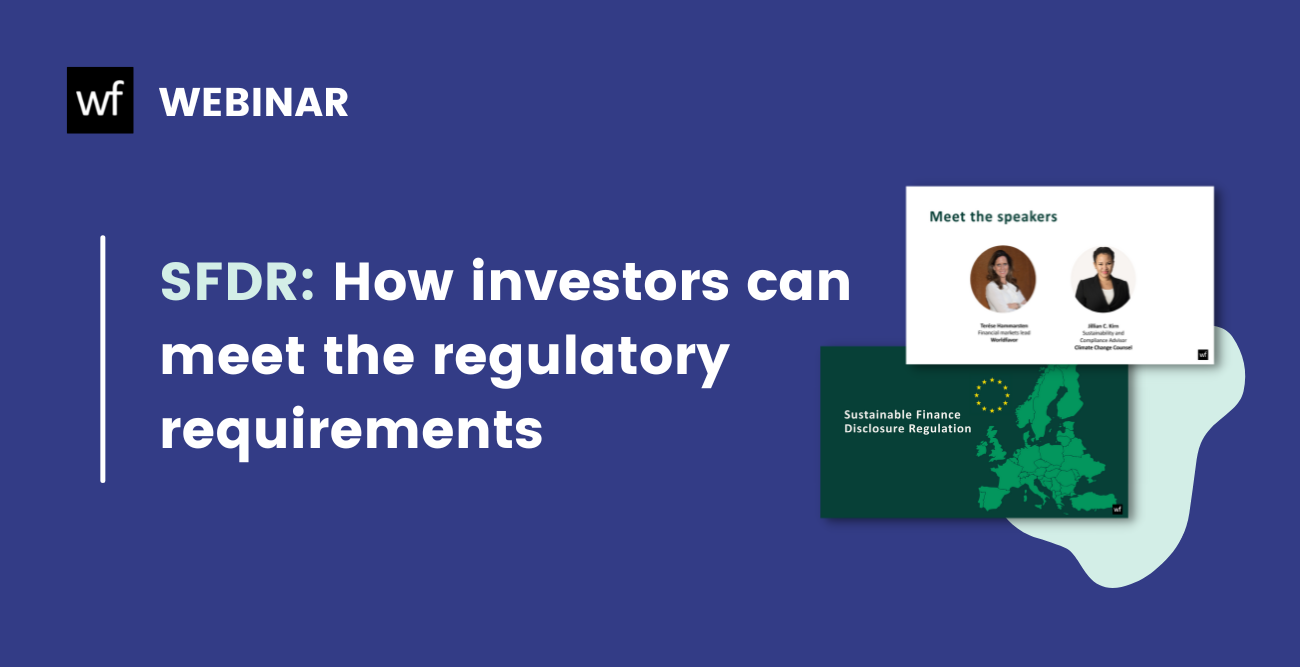 With the application date for the EU's sustainable financial disclosure regulation (SFDR) fast approaching on January 1st, 2023, many questions might still remain. What is the timeline for SFDR? What needs to be done now in order to be compliant in time? And what are the consequences of not being ready on time?
In this 45-minute Worldfavor webinar, we invited Jillian Kirn, Sustainability and Compliance Advisor at the Climate Change Cousel to a fireside chat with Worldfavor expert Terése Hammarsten to discuss these questions. They also answered questions submitted by viewers, throughout the webinar as well as in a dedicated Q&A session at the end of the webinar.
In detail, the webinar covered:
Where we are now and the timeline going forward
Overview of SFDR can help improve transparency
How to comply with articles 6, 8 and 9
The consequences of not being ready on time
What companies need to do now to be compliant in time
The webinar took place on Zoom on October 11, but you can still watch it by downloading the on-demand version.