5 ways to improve the equality and inclusion in your organization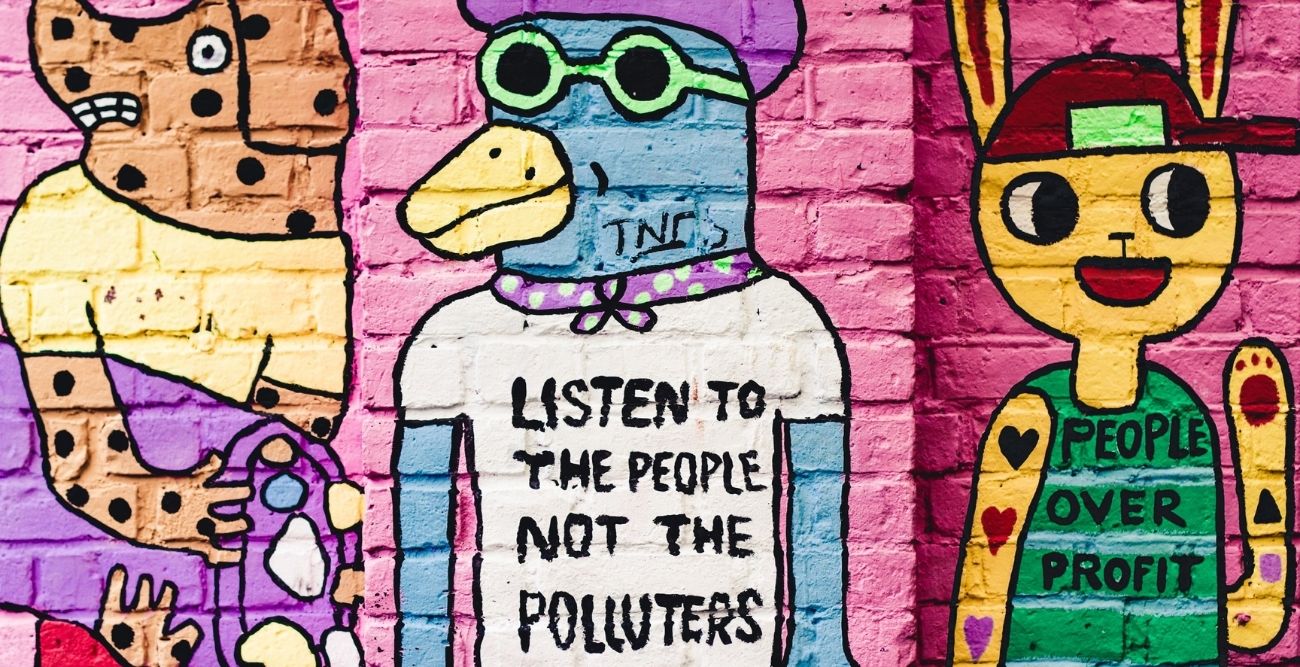 Being an organization that minds its equality and inclusion has more benefits than just employer branding. While showing empathy and engagement in the wellbeing of your employees, there is also a clear business case. Diverse companies have a 48% better chance to outperform those who aren't gender diverse, a study by McKinsey reveals. It suggests that companies must dare to take bolder steps and to have a more systematic way to approach diversity in order to reach its benefits.
To become the social sustainability aficionado of your dreams, there are some basics that your organization can get started with. Here's a list of things you can do to take your company to the next level and tools that can assist you to ensure that your efforts cover the social aspects of sustainability.
1. Create a code of conduct with your inclusion policy
To make sure everybody knows where you stand, be sure to have a code of conduct – or code of ethics – with an inclusion policy in place. Besides communicating your environmental sustainability and governance, a code of conduct is the perfect channel for defining your social values to all your stakeholders and employees. Simply put, It's a way for your organization to communicate its ideal ways of operating. Publish it on your webpage and ensure that it's easily accessible to those whom it's aimed for.
The inclusion policy allows you to tell your stakeholders about how you aim to implement and support a diverse place of work and achieve inclusion on a long term, be it by hiring people from all walks of life, regardless of background, gender, or ethnicity, or defining policies against racism and sexism.
Here's some inspiration of inclusion policies of companies we think did well:
If your organization works extensively with external suppliers, a supplier code of conduct is a document where you can define your social values and expectations towards service providers and vendors. Read more about how to implement one here.
2. Develop your knowledge
Make sure that your organization is equipped to handle equality and inclusion – and able to take action to stimulate change when needed. Research shows that productivity and engagement at work increase when people feel supported and welcomed, so investing in training programs to create a workplace culture that is safe and celebrates diversity will solely serve you back.
There are many organizations offering training for equal leadership and awareness about gender and LGBTQ+ equality. Many offer training and raise awareness about inclusion and LGBTQ+ rights, like Workplace Pride, or the European Institute for Gender Equality's Gender Equality Training Toolkit.
Some industries are traditionally better than others at equality and inclusion. The tech industry, for instance, is one that has received negative attention when it comes to social sustainability. Luckily, there are advocates who want to make the tech-scene better, such as Diversify Tech, offering a community and resources to underrepresented people in tech, and DINT, connecting people who care about diversity and inclusion in tech, and Future Women in the Netherlands offering partnerships with companies to improve inclusion of women's leadership. Read more about initiatives that promote diversity in tech in Europe that you can partner up with or support.
Tip! We had a sit-down with Ivannia Liljebäck Hult to talk about how she in her role as Community and Operations manager as well as Nordic Pride Network Lead works with inclusion and diversity at Accenture. Read the entire interview here for a real-life case on the matter!
3. Use data and frameworks
If your social values are clear to you, the next step is to start measuring how you're doing. Gathering data about your social performance can help you to gain insight into how your organization's workforce, management and board of directors look in terms of diversity and equality.
Like with all sustainability data, tracking social metrics helps you to learn what you're doing well, and recognize where there's room for improvement. Start with a small scope, like counting the rate of women in managerial positions, or use a framework, like GRI, to count the diversity of minorities and vulnerable groups.
Naturally, there's also help to get in terms of tools. Use a software to collect and analyze data to make the process easy and person-independent. In Wolrdfavor's platform, you can for example easily follow up on numeric representation of female, male and non-binary employees, and align with international social frameworks (e.g. GRI) and SDGs.
4. Unbiased recruitment
Here are three easy and straightforward ways of minimizing biases in the recruitment process. By implementing them, you enable a more diverse group of people to be hired solely because of their competence and skills, rather than other factors that could play a part in your choice of candidate otherwise.
No-cv recruitment: ask your candidates to apply without a resumé, so you don't get tricked by the usual demographic biases that you might stumble over

subconsciously. Without CVs in the process, you'll only learn relevant information about applicants and their skill set while avoiding risk of bias.

Person independent processes: Make sure that your recruitment isn't dependent on one person alone, which might create bottlenecks in enabling diversity. The right internal processes that involve more than one person and sufficient recruitment tools and platforms allow many people in your organization to simultaneously access applications and choose the right person for the job.

Wording in job ads: When you're reaching out to your target audience, make sure that you communicate what's important to you, and make the applicants feel welcome. What's more, wording can play a big role in who you attract to apply. Research shows that words like "competitive" and "determined," affect negatively how women perceive they would belong in a workplace, while other words, like "collaboration" and "cooperative" generally attract less men.
5. Get started and be proactive
Finally, and most importantly, be proactive about inclusivity, listen to your employees and keep a lookout for what your organization can do to improve the equality within and beyond your organization. Set KPIs for your organization and be sure to follow up on them to see how you're doing. Read more on Free & Equal United Nations about the obstacles the LGBTQ+ community faces in many countries and what can be done to affect the situation.
Related blogs you might like: