It's no secret that 2019 was the year of sustainability. From entertainment, politics, media, and business, to informed and conscious consumers, our impact on the planet and its people has been put in the limelight. A reflection of this can be summed up in the fact that Greta Thunberg was named Time's Person of the year 2019. Sustainability – for people and planet – is the biggest issue facing our world.
Before diving into the new year, let's take a minute to sum up Worldfavor's hot topics 2019 – check out our 5 most popular blog posts this past year:


1. The Ultimate Glossary of Sustainability Terms and Buzzwords – Part 2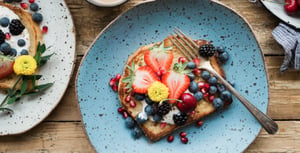 It's only natural that when the world starts talking, businesses need to listen and adapt. Diving into sustainability can feel like a big task for many companies. That's why we're here! Whether talking standards like ISO 14001 or business jargon such as Materiality Assessment, here are the 7 most popular terms and buzzwords to wrap your head around. Read more.

Want to dive deep and access the whole list of relevant vocab to prepare for 2020? Download the full list here.


2. Sustainability in 2019 is More Than a Business Opportunity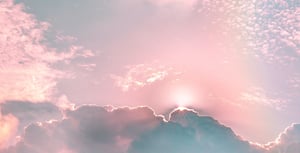 Organisations that prioritise sustainability benefit from jumping on untapped business opportunities and stay ahead of competition in an increasingly complex environment. But where is the pressure to be more responsible coming from and how does management style effectively drive sustainability into companies' core business focus? Read more.


3. The Greta Effect on Supply Chain Transparency is Real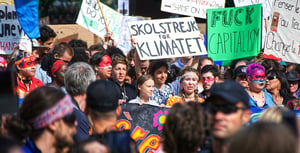 Though Greta started school striking for the climate, her rise to fame has also shed light on the critical role supply chains play on on our world today. This is one of several factors that has put pressure on businesses to take responsibility not only for their own actions but also for their suppliers and sub-suppliers. Check out who and what more is driving this change. Read more.


4. Level Up With Multi-Tier Supply Chain Sustainability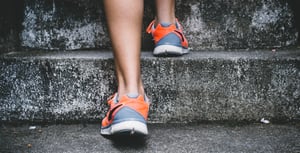 Speaking of supply chain, more than a third of all food that is produced is ultimately lost and/or wasted through inefficiencies in supply chains globally. In order to effectively scale and decrease your negative impact – environmental, social, and economic – look at your supply chain. Learn how to increase transparency and simplify reporting throughout your entire value chain. Read more here.


5. How to Walk the Talk When it Comes to Sustainability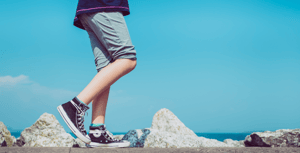 All this attention on sustainability is great – it's the first step to a better world. However, it's critical that we take data-driven action in order to bring about effective change. Right now, 88% of large companies talk more about their sustainability and CSR aspirations than about measurable follow-up actions related to their communicated aspirations. Want to get better at walking the talk? Read more here.
Let's hope this coming year sheds even more light on sustainability as well as more data-driven action from the business sector. That's a wrap – more to come 2020!
At Worldfavor, we make sustainability a critical part of businesses information in the 21st century with full-disclosure throughout the entire value chain. Want to know stay up to date on all things sustainability? You know what to do: