Why sustainable risk assessment is crucial for enterprises to thrive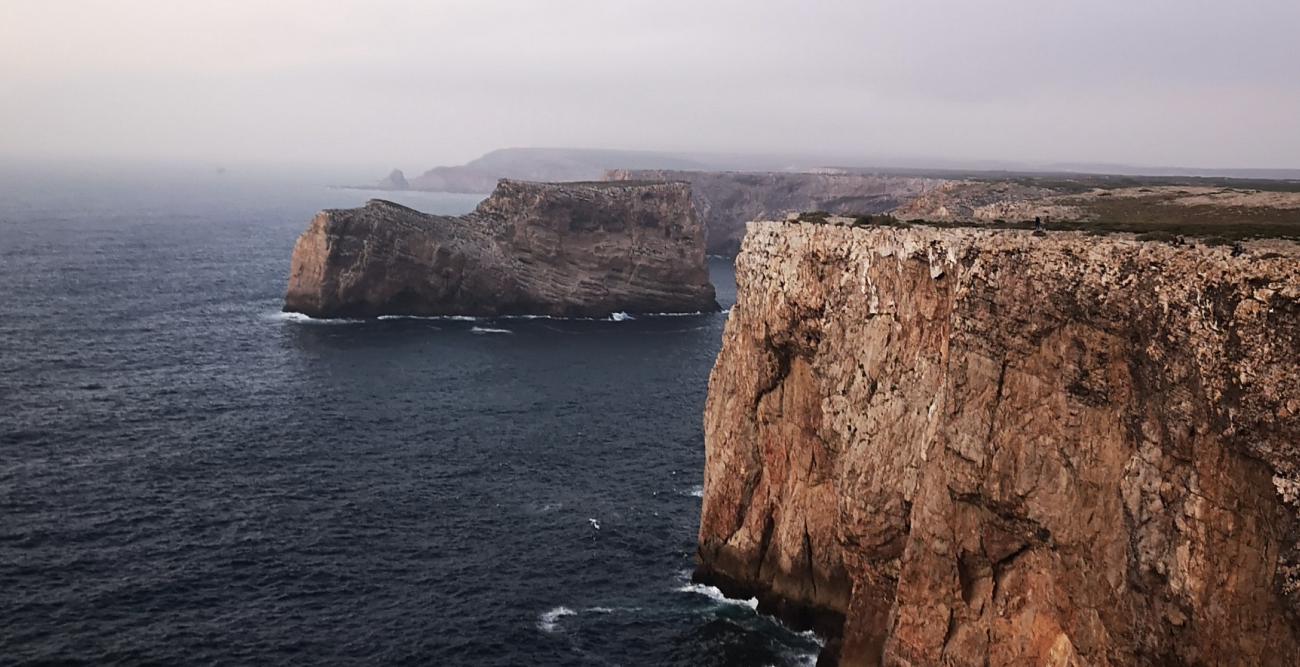 "You cannot have a stable financial system that accounts for classical economic considerations while ignoring climate change, resource depletion, ecosystems destruction and other new and emerging risk," said Paul Clements-Hunt, report co-author and founder of The Blended Capital Group.
A major trend in sustainability is the demand for help in aligning sustainability and enterprise risk management (ERM) frameworks in corporations both small and large. As more companies realize the impact of state-of-the-art enterprise risk management frameworks on sustainability management, aligning the two has become a focus in many major corporations.

What is sustainable risk assessment?
Sustainable or environmental risk assessment is a part of project or strategic planning that identifies potential hazards and sustainability challenges that could decrease project efficiency and success.
By examining scenarios and anticipating potential challenges, sustainable risk assessment can ensure all possibilities and challenges are properly budgeted for. This means that in case of a crisis, you are prepared financially. Moreover, a positive side effect of the sustainable risk assessment process often makes it easier to deal with already existing problems and avoid project miscalculations early on.
Long-term financial risks make or break projects
Sustainability risks are long-term financial risks. Analysing them early on requires a heightened perception for future challenges, often unconventional. Today's corporations face many long-term risks connected to sustainability – resource depletion and climate change are only two of them. There are many other risks that stem from environmental, social, and governance factors that tend to be overlooked completely during the risk assessment process.
The consequence of not making sustainability a serious part of risk mitigation was demonstrated during the 2008 financial crisis, when long term budgeting fails put hundreds of corporations out of business.
Holistic risk assessment includes sustainability
Acknowledging and understanding sustainability threats majorly impacts decision-making and ensures humanity truly benefits from the opportunities ahead. Only if sustainability risks are taken into account can we make decisions that prioritize human rights, protect all life on planet Earth and ensure continuous work towards equality and fairness among all people.
Adding sustainability risk assessment throughout your supply chain may just be the factor that ensures your business thrives in times of uncertainty. In fact, a 2013 (Ernest & Young) EY study found that companies with more mature risk management practices had a competitive advantage, earning three times more than companies with less mature risk management practices.
Integrating sustainability into each phase of your ERM system
So, how do you ensure you are taking sustainability into thorough account in your ERM system? The key is to include it in every phase in order to lay the foundation for successful, long-term integration already in the early stages of the process.
Integrating sustainability into each phase ensures sustainability factors are:
Identified and quantified for each step,
Connected risks are understood and can be (if necessary) prioritized,
Monitoring and reporting on sustainability risks is enabled continuously.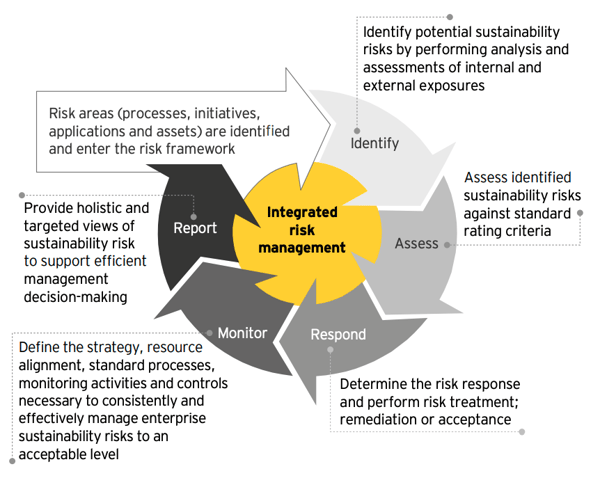 Source: Ernst & Young
Sustainability is the future of risk assessment
As businesses enter the new decade, they must plan for the consequences of global sustainability challenges such as climate change, the onset of disruptive technologies, and emerging business models.
This means that a collaborative approach between sustainability functions and ERM systems is absolutely crucial to drive stronger, sustainability-focused strategies – these will ensure businesses are resilient for the challenges to come and can thrive for many years.
Want more? Check out our top tips to build a successful sustainability strategy or download a guide to sustainability buzzwords and abbreviations to stay informed in the conversation.