The EU's new Green claims directive - the end of greenwashing?
The EU has agreed on a stronger union-wide law to protect consumers from businesses misleading and false sustainability claims, known as the directive on Green claims. Find out what it is, when it is likely to be adopted, and the possible consequences for non-compliance.


Download our free anti-greenwashing playbook to learn the do's and don'ts in communicating your sustainability: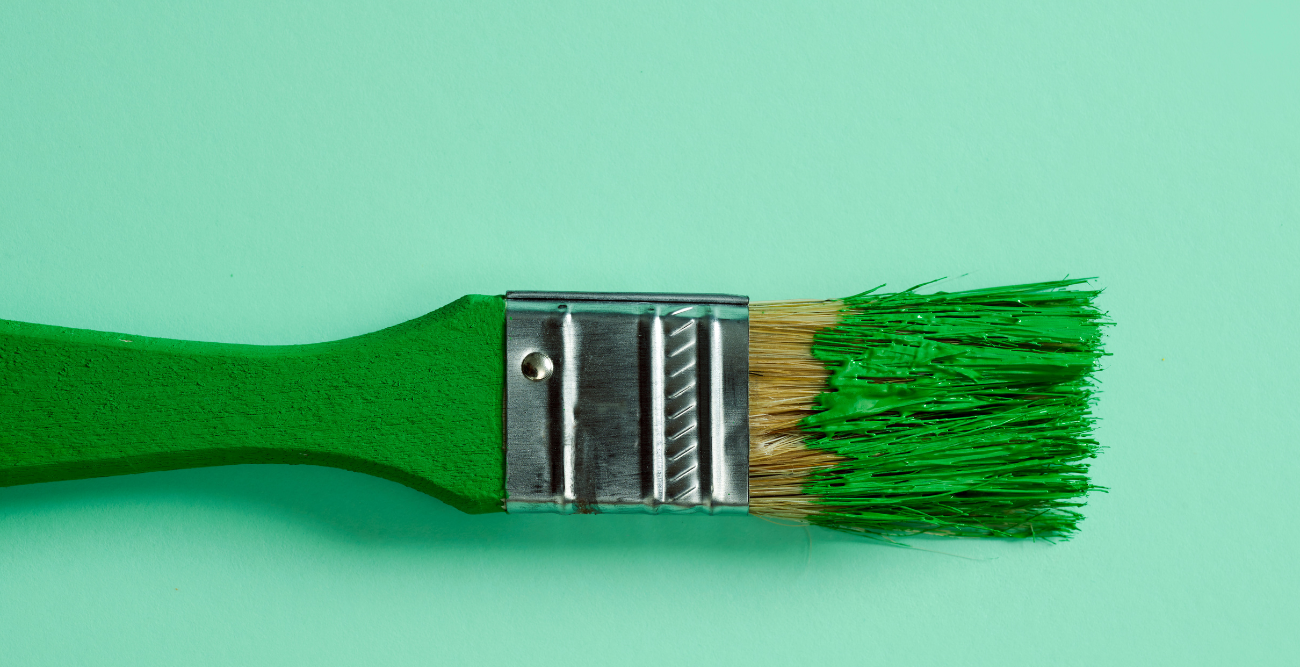 Published: May 2023

Are you tired of hearing companies spout off about their supposed "green" initiatives without any real evidence to back them up?

You're not alone. In March 2023, the European Union proposed a new directive, also known as the Green claims directive, to tackle this issue head-on. The directive aims to ensure that consumers are provided with reliable, comparable, and verifiable environmental information on products by introducing specific requirements for businesses that would like to make environmental claims for their products.

If the proposal is approved and goes into effect in 2024 as expected, greenwashing will become easier to spot – and consumers will be able to make better-informed decisions about the products they buy.

For businesses that want to be seen as sustainable, the days of just talking the talk are over. They'll have to be willing to put in the hard work necessary to earn their reputation, and with this proposal, there will be no hiding behind false claims or misleading marketing.

Is this finally the end of greenwash for businesses and consumers in the European Union? Let's find out!

What are the main goals of the EU's Green claims directive?
Increase environmental protection and contribute to accelerating the green transition to a circular, clean, and climate-neutral economy in the EU.
Protect consumers and companies from greenwashing.
Help consumers to contribute to the green transition by making informed purchasing decisions based on credible environmental claims and labels.
Improve legal certainty regarding environmental claims and ensure a level playing field in the internal market.
Boost the competitiveness of businesses that are actually making real efforts to increase the environmental sustainability of their products and activities.
Create cost-saving opportunities for such operators that are trading across borders.
Impose measures and penalties to prevent businesses from gaining economic benefits by tricking customers and stakeholders into that they're sustainable through false and misleading claims.
What is the EU Green claims directive?
The EU Green claims directive is a proposed legislation that aims to establish a framework for companies to follow when making environmental claims about their products. This includes requirements for clear and accurate labeling, plus an independent third-party verification when promoting products as environmentally friendly prior to the claim being used in commercial communications.
Benefiting sustainable businesses
By implementing this common set of rules within the EU internal market, the proposal will give a competitive advantage to companies that genuinely strive to develop products, services, and organizational practices that reduce their negative environmental impact.
Requirements for environmental claims under the Green claims directive
An environmental claim must meet certain criteria to avoid being misleading. The assessment that supports the claim should:
Be based on recognized, scientific evidence.
Demonstrate the significance of impacts, aspects, and performance from a life-cycle perspective.
Takes into account all significant aspects and impacts to assess the performance.
Demonstrates whether the claim is accurate for the whole product or only for parts of it (for the whole life cycle or only for certain stages, for all the trader's activities or only a part of them, etc).
Show that the claim does not just meet legal requirements.
Provide information on whether the product performs environmentally significantly better than what is common practice.
Identify whether a positive achievement leads to a significant worsening of another impact.
Require greenhouse gas offsets to be reported in a transparent manner.
Include accurate primary or secondary information.
Microenterprises (less than 10 employees and with an annual turnover not exceeding EUR 2 million) are exempted from the requirements of this article – unless they wish to receive a certificate of conformity of the environmental claim in which case they will have to comply with these requirements.
Penalties and consequences for non-compliance
According to the Green claims directive proposal, each Member State should ensure that measures and penalties are in place for businesses that make misleading or unsubstantiated environmental claims. The fines or sanctions should be severe enough to effectively prevent the business from gaining any economic benefit from their non-compliant behavior. This may include penalties of up to 4% of the business's annual turnover.
When will the Green claims directive be adopted?

The proposal is expected to enter into force in 2024, with a start-up period between 2024 to 2027, followed by full-scale operation by each Member State after that.
Get ready with Worldfavor
Are you ready to take your sustainability efforts to the next level? With the new directive on the horizon, it's more important than ever to understand the full environmental impact of your products, operations and supply chain. Luckily, with Worldfavor, streamlining your sustainability work has never been easier. From collecting and analyzing data from your suppliers to generating ready-to-export reports, we've got you covered. Take charge of your sustainability journey and book a demo with us today!
Related blog posts you might like: