Identify and mitigate supply chain risks with Worldfavor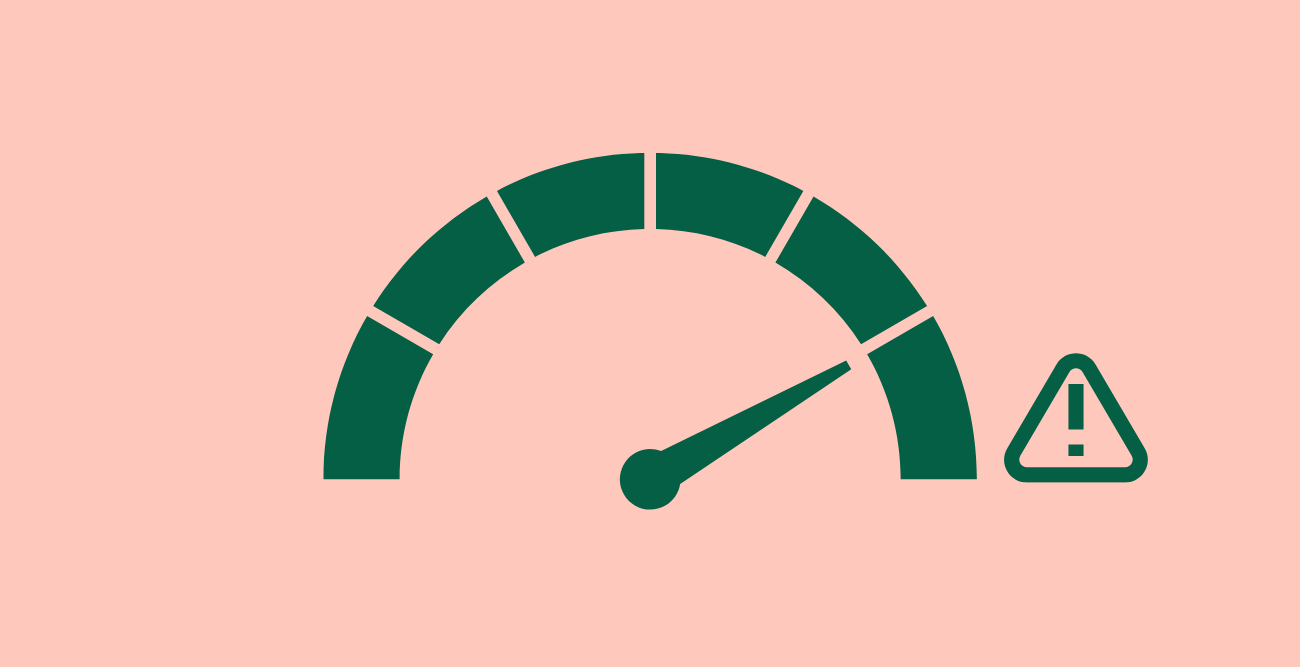 In a world of complex, global, and cross-sectoral supply chains – hidden environmental, social, and governance (ESG) risks are simply a fact for businesses.
Automate your risk assessment process in Worldfavor's Sustainable Sourcing solution to enable informed and data-driven actions for discovering, mitigating, and preventing human rights, water, and corruption risks in your supply chain.
What is a supplier risk assessment?
A supplier risk assessment helps companies to map out potential and actual risks in their supply chains to determine which suppliers are subject to risks based on their geo-location and what practices they have (or don't have) in place.
How Worldfavor helps find and mitigate supply chain risks
​Worldfavor's ESG platform helps companies find hidden risks in the supply chain with the help of automated ESG data analysis and smart suggestions. The platform uses international risk indices to analyze your data, enabling smart decision-making and operational efficiency.
Replace manual tasks with automated data collection and calculations. Improve accuracy and efficiency and reduce human error and unnecessary headaches.
Get notified immediately about risky business to know what suppliers are at risk and require your attention.
Discover potential risks with the help of suggestions in the platform and learn why and how they may pose a risk to your business.
Set automated risk flags on answers you consider bad or risky to your company.
Prioritize risk mitigation with country-based risk scoring.
Aggregate supplier data in one place.
Visualize risks in a map view. Get a clear picture of whether your own operations and suppliers pose low, medium, or high risks on your own country-risk map.
Share and export with ease. Invite your colleagues across the globe to take part in the information on your business's multi-user dashboard. Or, easily export it to anyone it may concern, such as customers, investors, or reports – you name it.
Gain knowledge and guidance about how to manage the risks you find.


How it works: Evaluate supplier risks in Worldfavor
Worldfavor helps you spot risky business and prioritize risk mitigation smartly. Here are three steps that enable you to succeed.
1. Access primary supplier data
Invite your suppliers to join Worldfavor, where they can add, manage, and share their ESG information (for free!). Each of your suppliers gets their own account in Worldfavor to report and share their ESG data while getting guidance on important sustainability topics, helping them to develop.
Get access to crucial data directly from your supply chain that you need to reach your targets. Worldfavor's intuitive platform minimizes suppliers' admin and reporting burden and gives you high response rates and top-quality ESG data.
2. Visualize water, waste, and human rights risks and prioritize action
Worldfavor's country-risk evaluation enables you to get a clear understanding of which of your suppliers are subject to risks within human rights, corruption, and water use – based on the latest standards in internationally used risk indices.
Visualize your results on a map, or see each supplier, along with their HQ location, operations, and sub-suppliers categorized in a list. Spot vulnerabilities easily and prioritize your work to take mitigative action.


Worldfavor maps out all locations your suppliers and sub-suppliers operate on a country-risk map, enabling you to get a comprehensive view of your risks.
3. Flag risks and get suggestions on risk management
Worldfavor's risk assessment features allow you to quickly and confidently take action on risks through data-driven insights. Get notified when risks are identified, along with suggestions and recommendations on action, and set your own risk flags by setting automated rules that help you discover risks as soon as they're reported by suppliers.
Use your data as a foundation for digital or physical supplier audits or sourcing decisions. With Worldfavor's automated risk screening process, you will know exactly which suppliers to prioritize and focus on to improve your sustainability.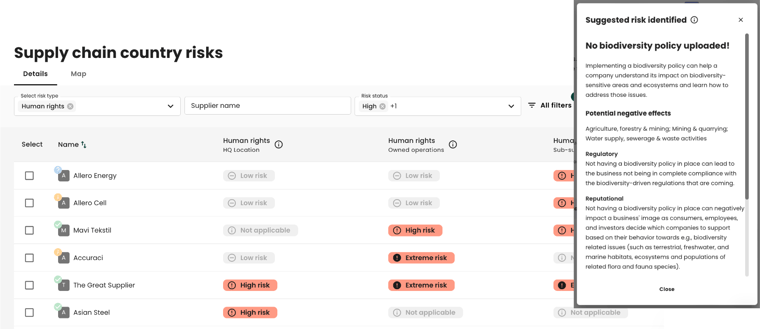 Get notified when risks are identified and learn what implications and effects they may have
Set up your supplier risk assessment in Worldfavor
Guide your suppliers on what and how to share their ESG data.
Automatically receive and structure all your suppliers' and sub-suppliers' data straight into your dashboard.
The platform categorizes and notifies you immediately on which suppliers pose high risks and why based on our built-in country risk-scoring calculation.
Visualize your suppliers' risk exposure three-dimensionally based on the HQ location, owned operations, and sub-supplier location to understand the risks better.
Get started today
Risks may lurk at any corner, so don't wait to take action until it's too late. Use worldfavor's Sustainable Sourcing solution to assess and identify risks and where to focus your efforts to manage and mitigate risks smoothly and efficiently. Get in touch with us today, and we will tell you more!
Related blog posts you might like: