Calculate your GHG emissions in the Sustainability Management-solution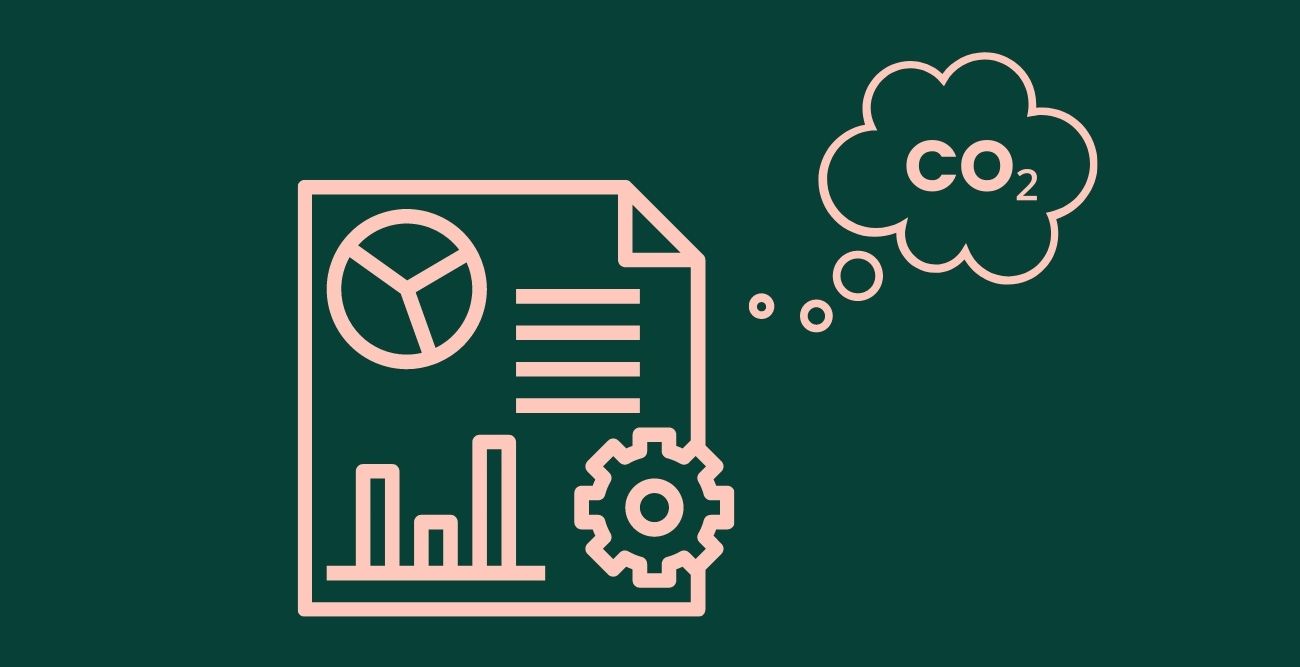 Did you know that you can calculate your climate footprint in Worldfavor's platform. Track your entire organization's greenhouse gas (GHG) emissions in Worldfavor Sustainability Management, with the help of our leading expertise and cutting edge platform technology. By tracking your emissions, you foster transparency for your entire value chain, add value to your stakeholders, and gain valuable insight about where your biggest impact is created.
Worldfavor's digital platform automates the collection and aggregation of data from your subsidiaries, giving you results in a dashboard view, easy to interpret, export, and report – without the manual work!
Why calculate GHG emissions?
If you are aiming for net-zero, calculating your GHG emissions is goal number one. The benefit of calculating your emissions is that it helps your organization gain valuable information about where the biggest climate impact is created, and where there's room for improvement in order to minimize emissions. With Worldfavor, you can for example find out which of your subsidiaries has the highest energy consumption or highest emissions per produced unit. Detect costly pitfalls, or compare if your sites have different resource usage in order to optimize resource efficiency, while minimizing your emissions and climate footprint.
Benefits for both you and your subsidiaries
Besides saving the planet and taking one step closer to reaching your organization's climate goals, calculating your emissions across subsidiaries is beneficial for your organization in many ways. Here's a few examples how:
Align with international regulations and stakeholder expectations.
Improve your organization: Become more resource effective – save time and money ​through resource efficiency.
Stay relevant and improve your brand position: Answer to Stakeholder expectations, keep and attract new customers, keep and attract talent through employer branding, and attract capital from potential investors​.
No manual work. All data in an intuitive platform. Replace the heavy Excel files that require endless hours of manual work with a platform that collects, aggregates and visualizes all data in an easy-to-use and collaborative environment.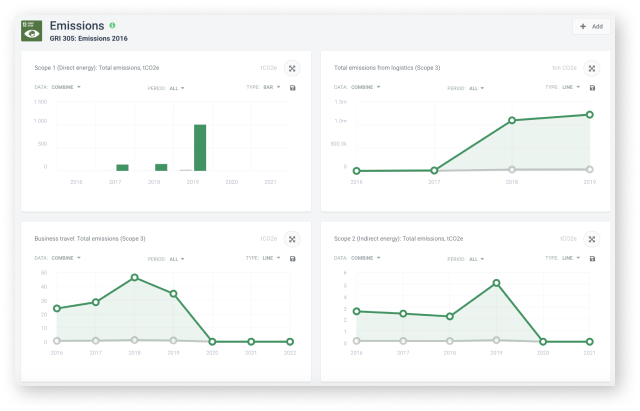 GHG Emission dashboard in Worldfavor


Detect pitfalls in your value chain
With Worldfavor, you can collect information from all your subsidiaries about energy consumption, business travel, waste management, and much more. Track scope 1, 2, and 3 emissions all in one place and get an aggregated view of the total impact of your company, and track your performance on standardized frameworks, like the GHG Protocol and Science Based Targets.
By measuring the emissions of each touchpoint in your operations not only do you gain valuable insight about your climate impact, but you can also detect where your pain points lay, and find costly pitfalls in your organization. Calculate weighted GHG emissions on your business units and compare if your sites have different resource usage, and minimize your total emissions and carbon footprint.
---
What are scope 1, 2, and 3 emissions?
Emissions are divided into three different scopes to make it easier to recognize and track impact. This is also how your data is divided in Worldfavor – so you get your insights aggregated directly in the three scope categories.
Scope 1 emissions:

Direct emissions from company-owned and controlled resources​.

Scope 2 emissions:

Indirect emissions from the generation of purchased energy from a utility provider.

Scope 3 emissions:

All indirect emissions that occur in the value chain of the company, including upstream (supply chain) and downstream emissions.​

Emissions that are produced as a direct result from the company's own operations​

e.g. Fuels for company cars

All GHG emissions released in the atmosphere, from the consumption of purchased electricity, steam, heat and cooling.​

e.g. Purchased non-renewable electricity

Emissions that are linked to what the company purchases for its own operations

e.g. Total waste disposal
---
Start you GHG emission calculations
Whether you're new to calculating your emissions, or are looking for a platform to simplify the process, Worldfavor Sustainability Management is the natural choice! Discover the easiest way to calculate your climate footprint and minimize your emissions, while collaborating with your subsidiaries effortlessly. With a digital, ready-to-use solution you can start tracking environmental KPIs with the help and support of our expert team.
Book a demo to get in touch with us and learn more about emission calculations in Worldfavor Sustainability Management.
If your business relies on a network of suppliers, Worldfavor Sustainabile Sourcing and Supply Chain Visibility-solutions allow you to track your own and your suppliers' environmental footprint. For investors, who want to track the impact of their portfolio companies, Worldfavor Sustainable Investments is the way to go. Learn more in our free on-demand webinar.
Related topics: