Worldfavor webinar – Supply chain sustainability: How to address impact and risk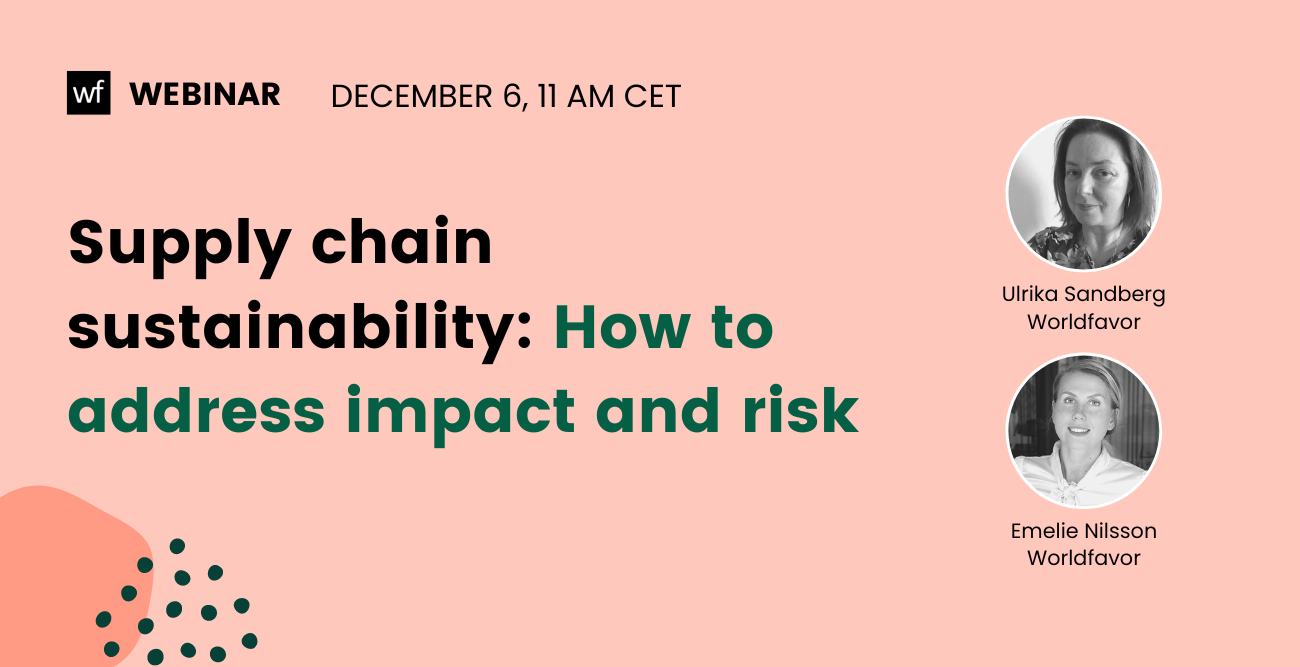 The supply chains of today often span across the globe, sometimes far from the company's own operations, making it difficult to keep track of every tier along the line. With the influx of regulatory requirements and demands for disclosure of their social and environmental impact, companies must work proactively to mitigate risk
For this webinar, Worldfavor experts Emelie Nilsson and Ulrika Sandberg dive into the topic of impact and risk in the supply chain and discuss the key elements of mitigating risk, how to prevent damages and the importance of continuously working with risk management.
In detail, they will cover:
The webinar takes place on Zoom on December 6 at 11 AM CET, and you will receive your access link upon registration.
Are you unable to join live? No worries! Register for the webinar, and we'll send you the recorded version after the session.
See you there!