Worldfavor at Breakit24live – actions required by business community to accelerate sustainability performance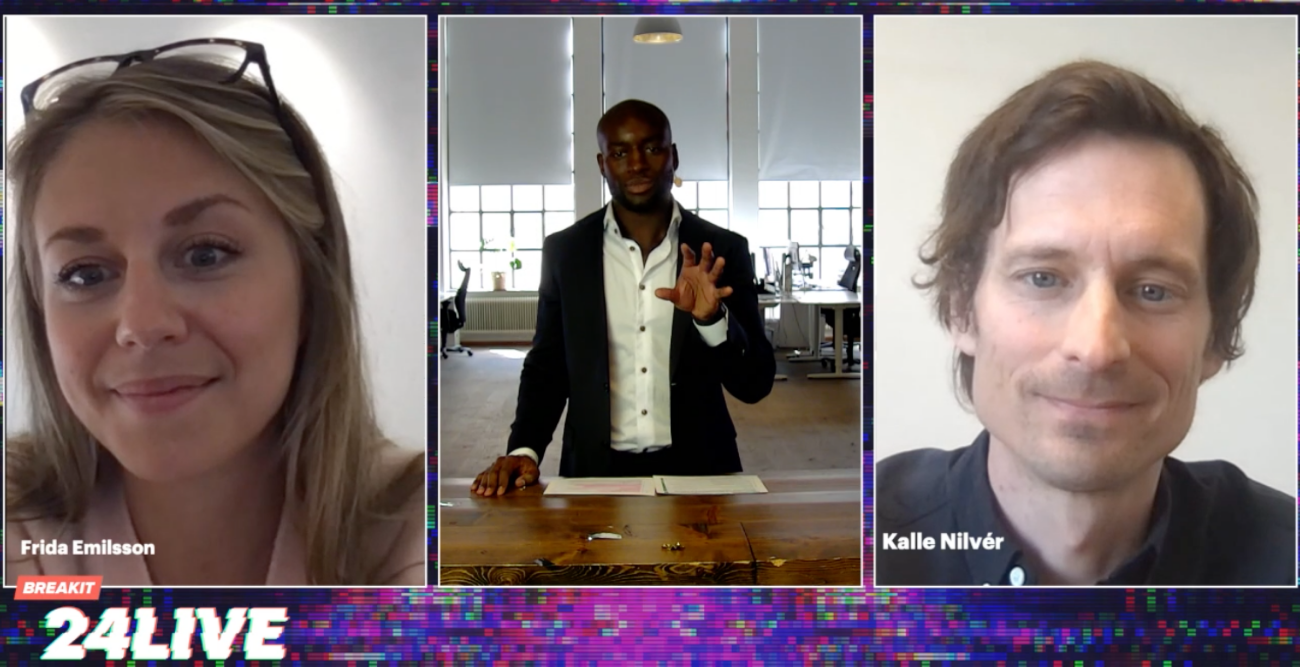 Breakit is one of Sweden's leading news sites, focused on the business world, technology and innovation. Breakit24live is Breakit's alternative to Almedalen Week, also known as Politician's Week in Almedalen, one of the most important forums in Swedish politics. Breakit24live is a 24-hour live broadcast that was aired last week in order to draw the map for the new business life 2.0.
During Breakit24live, Breakit gathered the leading decision-makers in Sweden from the business, tech and political arena, to discuss the digital business of the future. A few of the key topics that were in focus:
What opportunities lie ahead for leaders and entrepreneurs in the new business world?
How can we take the lessons we have learned during the past year and create even stronger companies – and a better world?
What policies are needed to help us along the way?
Worldfavor had the pleasure to participate in a panel session with the headline "Climate change has become a knife to the throat – this is what you have to do" together with Kalle Nilvér from Go Climate.
The key focus for the session was – major players in the business community are starting to force their companies to take measures to reduce their climate impact. How should companies best prepare for the demands that come? We had a fruitful conversation during the session, discussing how companies should prepare for growing sustainability requirements.
Listen to our panel discussion here
Explore the full Breakit24live session here

All in Swedish.