Worldfavor listed as a CO2 emissions tracking software startup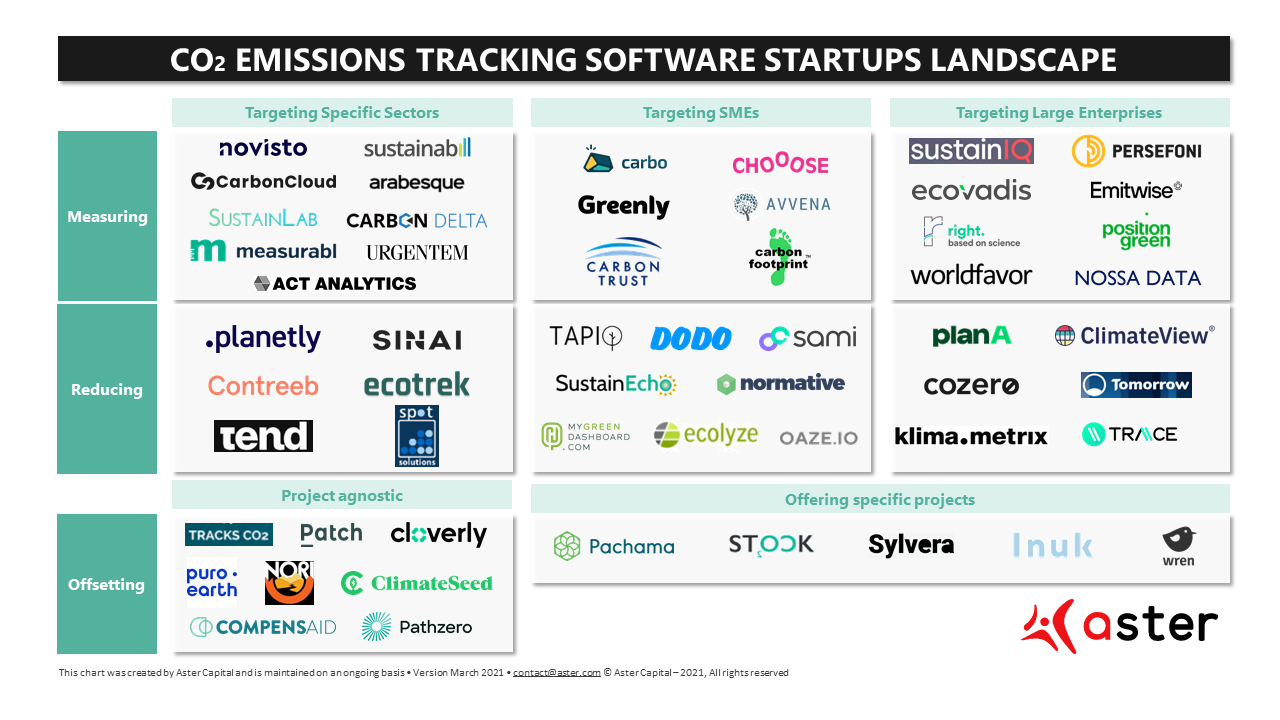 In this landscape map over carbon footprint management solutions, Worldfavor is proud to be listed in the category "Targeting Large Enterprises".
The landscape map was created by Aster, a venture capital firm that invests in entrepreneurs focusing on the sectors inseparable from the world's shared challenges – climate change, social inequality and the sustainability of economic growth.
Carbon dioxide (CO2) that increases the concentration in the earth's atmosphere is the first human-caused source of global warming. CO2 emissions tracking consists of all initiatives to report, monitor, measure but also to reduce, offset and remove the CO2 from the air.
It's clear that the carbon footprint question is a topic that's growing, not only when it comes to the individual level but also in the B2B sector, and this is what caught Aster's attention.
"We have always been convinced that it is important to reduce your carbon footprint as an individual, but is this topic about to reach maturity in B2B sectors?"

- Aster Capital
At Worldfavor, we are convinced that this is the case. We are proud to be included in this landscape map and to drive this development forward.
Once a company has a framework to understand their GHG emissions, they can then find aspects within their operation to reduce or replace with alternatives — and lower the greenhouse gases they're putting into the atmosphere. It's best to start with targets and goals of which GHG emissions to reduce and by how much. The framework can then be used to find insight on actions to take to reach those targets.

We believe that sustainability is your best ROI. Our solutions Sustainability Management
Sustainable Sourcing and Sustainable Investments are supporting this development. Through our solutions, we are helping companies to streamline the sustainability work and, among other things, easily track their carbon footprint and boost their sustainability performance.