Worldfavor appoints Josefin Gullbrandsson to Head of Marketing and Communication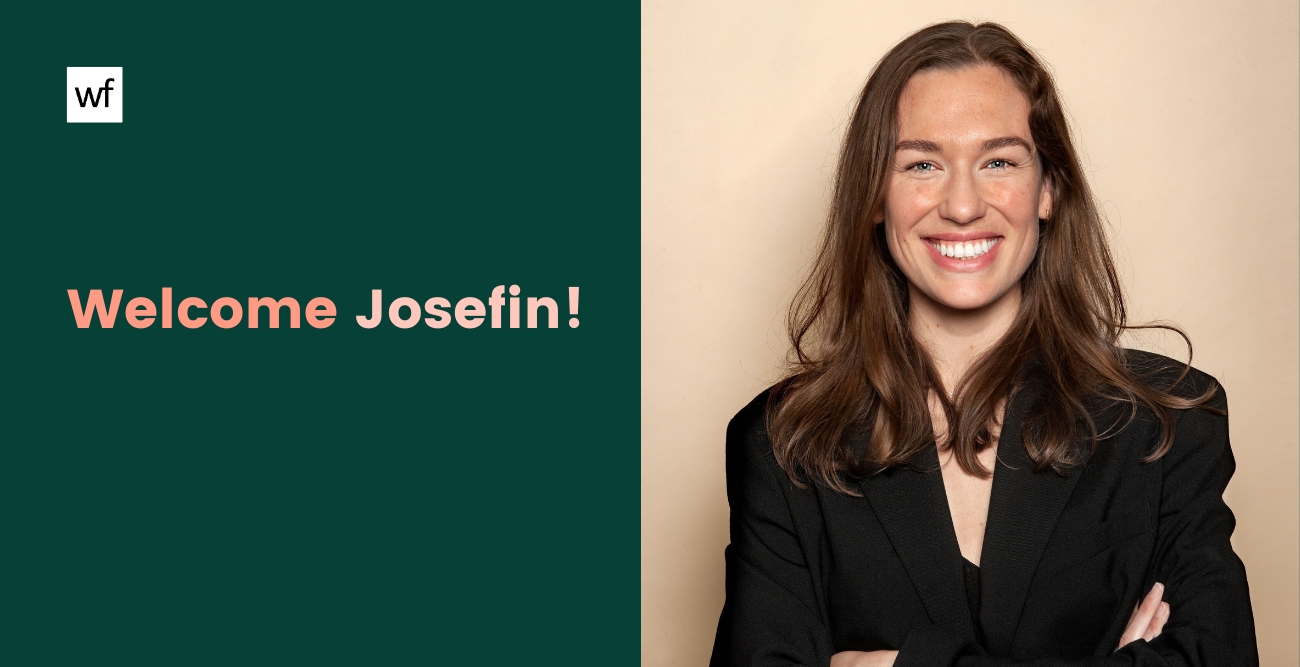 Worldfavor, the global platform for sharing and accessing sustainability data, is proud to welcome Josefin Gullbrandsson as new Head of Marketing and Communication. Having worked in the industry for nearly 10 years, Josefin brings a wealth of experience in marketing and growth to Worldfavor's expanding team.
Since founded in 2016, Worldfavor has been on a rapid scaling journey with its latest funding round of €10,2M a testament to its success. The company's mission is to make sustainable business the mainstream, and its platform has already helped thousands of businesses understand their impact and take action to build a more sustainable future. Now, Worldfavor is taking the next steps on its growth journey, appointing Josefin Gullbrandsson to Head of Marketing and Communication.
Throughout her career, Josefin has held various roles in the industry, including Global Head of Digital Growth at Storytel, Head of Growth at Skillbreak and Regional Digital Manager at URW (Unibail Rodamco Westfield). During her time at Storytel, she successfully launched new markets and led the company to significant improvements in productivity, profitability, and overall performance. Josefin is a highly skilled leader and communicator, passionate about mentoring and developing her team members. Furthermore, she has been recognized for her passion for making a positive impact, being featured two years in a row on the Female Leader of the Future list 2022 and 2023 by Ledarna, and Leader of the Future 2022 by Nova Top Talent Network.
As Worldfavor's new Head of Marketing and Communication, Josefin will be responsible for developing and executing the marketing strategy of Worldfavor. With her extensive experience, Josefin is well-positioned to lead the team at Worldfavor and drive the company to even greater heights of success.

– Worldfavor is an impressive company and I'm thrilled to join the vision of driving positive change for people and planet. I'm truly excited to be a part of this passionate group of people and the journey of growing the company further. I look forward to continuing building a brand that reflects our values and inspire companies to take sustainable decisions. Together, we will make a true impact and pave the way for a brighter future, says Josefin Gullbrandsson, Head of Marketing and Communication at Worldfavor.

– We're very proud to have Josefin join the team as our new Head of Marketing and Communication. With her experience and expertise in strategy, growth and leadership, we're confident that she'll help us continue to grow and succeed in our mission to make sustainability mainstream, says Andreas Liljendahl, CEO at Worldfavor.

For questions, interviews, or additional information, please contact:
My Morinder
PR & Communications Manager
+46 (0) 704-98 14 62
my@worldfavor.com
About Worldfavor
Worldfavor is a global platform for sustainable business decisions. The company was founded in 2016 based on the idea that every person and business can create a difference by making sustainable decisions. Worldfavor has experienced extraordinary growth since the launch and has seen year-on-year surges in user uptake. Ever since the start, Worldfavor has attracted leading organizations, and the company is proud to have clients in industries from food to finance, ranging from medium-sized enterprises to Fortune 500 companies. Prominent clients include Nudie Jeans (frontrunner in sustainable denim production), IK Partners (European private equity advisory group with Nordic roots, operating across Northern Europe), Systembolaget (the Swedish monopoly for alcohol), Oatly (Swedish food company that produces oat-based alternatives to dairy products), Oakley Capital (private equity investor) and Grant Thornton (one of the world's largest accounting and consulting firms).