New customer - Worldfavor supports The Student Hotel on its sustainability journey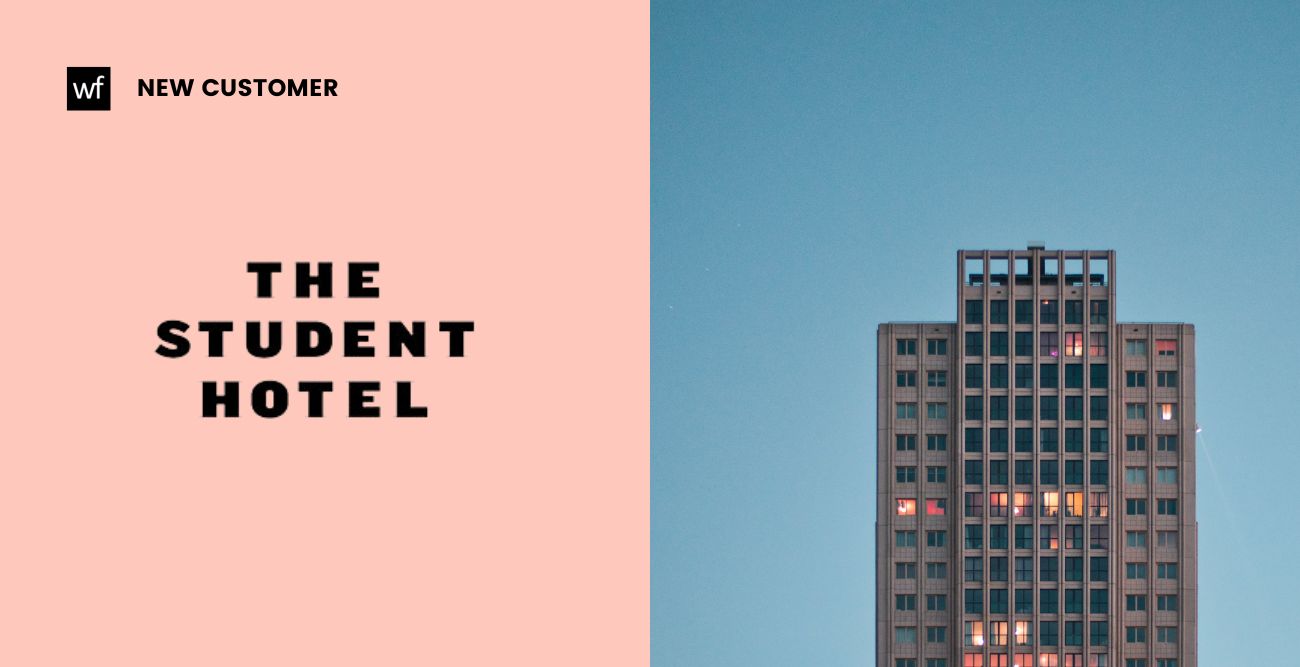 To keep track of its sustainability ambitions, The Student Hotel has opted for Worldfavor's Sustainability Platform. With their solution, the hotel chain bundles data that until now was available only in various sources and formats that had to be combined manually for reporting. "Worldfavor is the solution we were looking for," says Amber Westerborg, Director of Sustainability and Impact at The Student Hotel.
The Student Hotel runs eight hotels in the Netherlands and six in other European countries. The organisation was founded in 2012 based on the vision that a hotel is more than just a place to spend the night. It's where people come together to have new experiences and to meet other people. The student hotels hold hotel rooms, restaurants, student rooms, coworking spaces and meeting rooms for entrepreneurs. In total, approximately 650 people work in the hotels and in the Amsterdam and Barcelona headquarters.
The hotel chain has strong ambitions in the field of sustainability. Sustainability director Westerborg says that special attention is paid to increasing the sustainability of the real estate and hotel operations and to its social impact on the community. The aim is to minimise the negative impact on the climate and to maximise the positive impact on society.
Accountability and reporting
These ambitions require strong accountability, so the hotel chain needs good reporting procedures, says Westerborg. "For example, we need this for our annual Impact Report, accountability to investors and participation in the annual GRESB report. A lot of data is requested, and our hotels and headquarters provide this data in different formats, metrics, and time frames. This process was not efficient."
To streamline the reporting process and the data collection, Westerborg recently chose the Sustainability Platform from Worldfavor, the Swedish provider of business management software. The Student Hotel uses this platform's modules for sustainability management and supplier management. "The data is stored in one format and in one central location. This makes the data much more transparent and makes it easier for us to use it in reports, regardless of whether these are quarterly or annual, for example."
Bringing together in one platform
According to Amber Westerborg, the choice for Worldfavor was made rather quickly. "Worldfavor offers the possibility to bring all types of ESG data in one platform. It also offers the flexibility to use our own KPIs and request the accompanying data. We can also add our own protocols to the protocols that are included by default."
Westerborg is very pleased about the contact with Worldfavor. "Onboarding went smoothly. They have thought carefully about what you need to know as a new customer and what you need support with. Only a few months after we'd begun using their platform, Worldfavor already organised a webinar for the teams that will be working with the software. They have a knack for putting themselves in other's shoes and looking ahead along with us. We have further developed our plans together, and Worldfavor remained open to our additional wishes."
Looking ahead together is valuable, concludes the sustainability director. "It is becoming increasingly important to provide accountability for sustainability projects and to demonstrate whether or not certain measures are actually helping. You have to be able to substantiate it with data and demonstrate what the practical return is on shifting towards sustainability. The support from Worldfavor and their Sustainability Platform is definitely helping us with that.
For further information, please contact
My Morinder
PR & Communications Manager – Worldfavor
+46 (0) 704-98 14 62
my@worldfavor.com