New customer – Modern Niagara chooses Worldfavor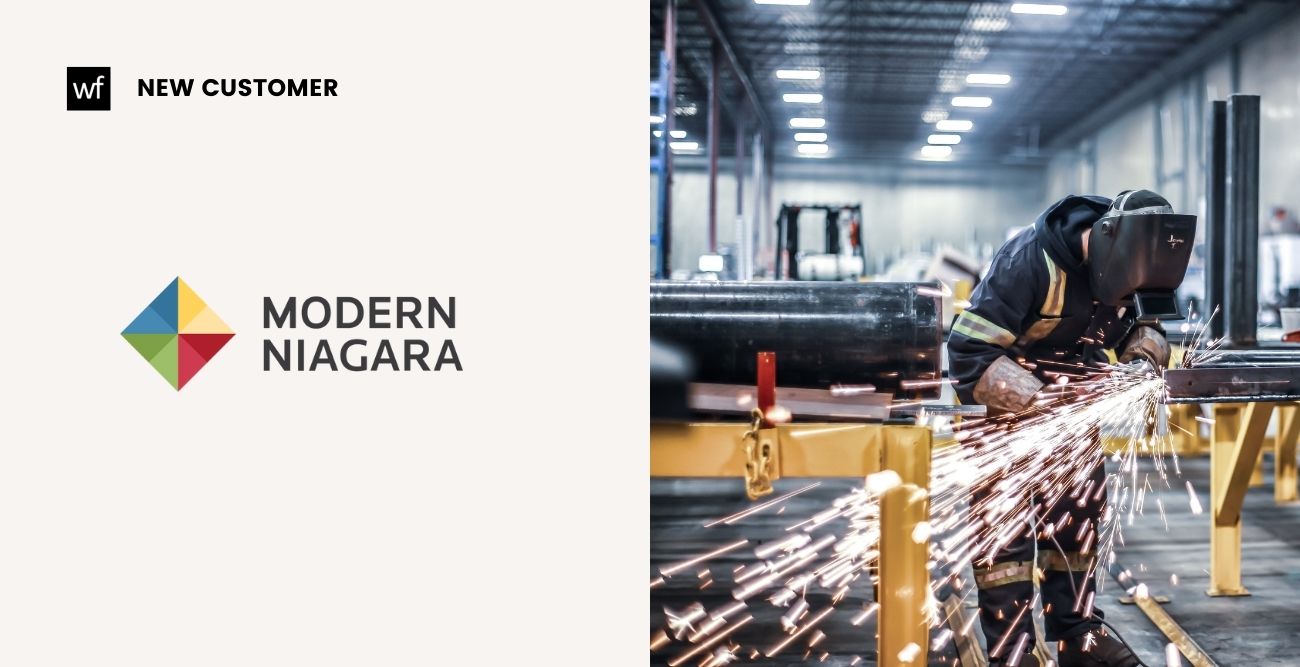 Worldfavor is a global sustainability platform that enables businesses to access, manage and share sustainability information. Worldfavor is proud to announce the new customer Modern Niagara – a Canadian company focused on mechanical and electrical contracting and building services and controls. Modern Niagara is the first Canadian construction company to partner with Worldfavor.
Worldfavor is a global sustainability platform, digitizing and automating the collection, calculation, aggregation and visualization for analysis and reporting of ESG data. Today, Worldfavor is proud to welcome Modern Niagara as a customer. Modern Niagara helps building owners, managers, and general contractors achieve their objectives by meeting the mechanical, electrical, integrated building technology, and building services needs of their properties across six main regions in Canada – Ottawa, Toronto, Southwestern Ontario, Calgary, Edmonton, and Vancouver.
– Worldfavor was founded to be the best platform for sharing, accessing and gaining insights from corporate ESG information. Worldfavor's mission is to make sustainability mainstream and with that we offer solutions to accelerate sustainability through the value chain. Modern Niagara is the first Canadian construction company to partner with Worldfavor. We are thrilled that Modern Niagara has chosen Worldfavor as their sustainability platform and we are looking forward to helping them become a net-zero organization, says Andreas Liljendahl, CEO at Worldfavor.
Modern Niagara's sustainability journey recognizes the need for strategic partnerships that focus on environmental stewardship and net zero measurement. When partnering with Worldfavor and with the use of Worldfavors sustainability platform it enables Modern Niagara to measure their impact, make an accountable plan, and create a long-term framework to reduce carbon footprint.
– At Modern Niagara, we have made it our mission to substantially reduce our carbon footprint and become a net-zero organization by 2030. Partnering with Worldfavor and leveraging its sustainability management platform will allow us to measure our emissions and put us on the right path. Additionally, their offerings give us data transparency which empowers our decision making going forward. Our collaboration with Worldfavor promotes the effective use of technology in sustainability and helps us generate value-driven impact with the power of data. We welcome this partnership as a means through which we can have a meaningful impact on the communities where we live, learn, work, and heal, says Chris Hill, Chief Operating Officer at Modern Niagara.
For further information, please contact
My Morinder
PR & Communications Manager – Worldfavor
+46 (0) 704-98 14 62
my@worldfavor.com
Jessica Bertrand
Director, Marketing and Communications
media@modernniagara.com