Ellos Group has selected Worldfavor as its partner for managing sustainability data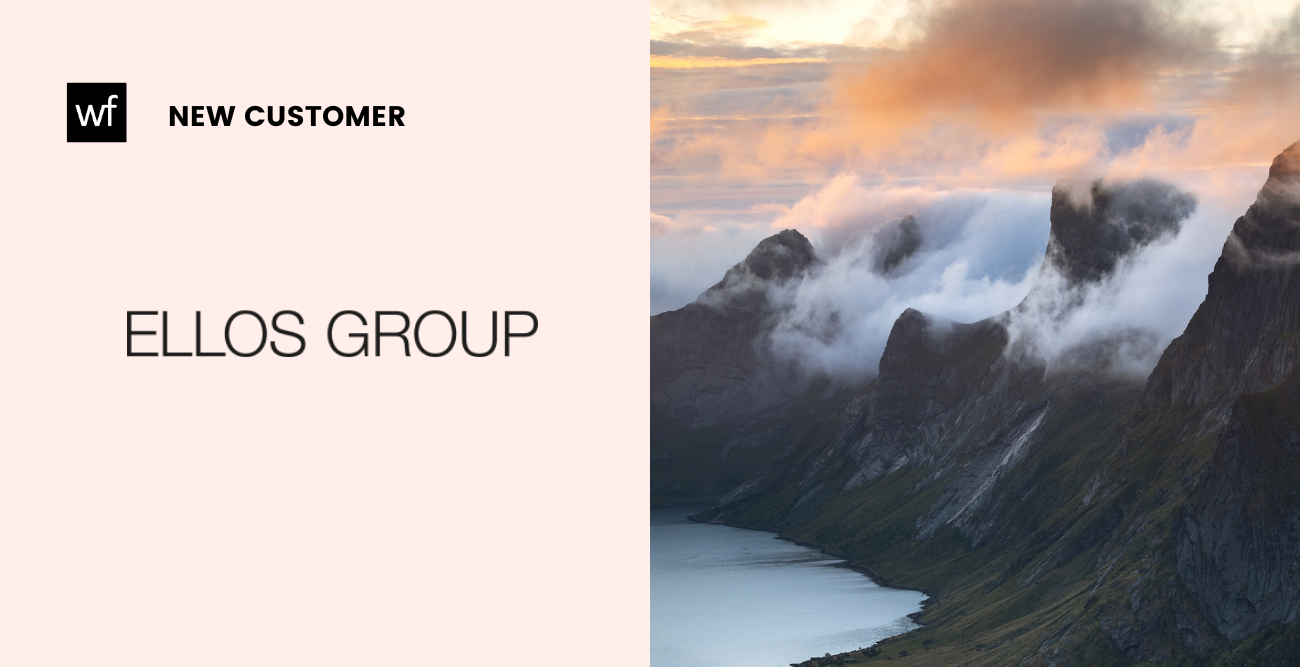 Today, global sustainability platform Worldfavor proudly announces that Ellos Group, a Nordic market leader within the online fashion and home interior retail segment, is partnering with Worldfavor to manage its sustainability data. With increasing demand and focus on ESG reporting, Ellos Group was looking to become more data-driven on the journey ahead and turned to Worldfavor for a digital solution to help map its impact.
Worldfavor is a SaaS sustainability platform that helps companies and investors access, manage, and share sustainability information. Since 2016, Worldfavor's global platform has connected over 30.000 organisations worldwide, enabling insight-sharing from sustainability and compliance data.
With innovation, creativity, and sustainability as guiding principles, Ellos Group is one of Nordics' leading e-commerce groups with the e-commerce sites Ellos, Jotex and Homeroom and the payment brand Elpy. Ellos Group, owned by Nordic Capital, and headquartered in Borås, is active in all Nordic countries and selected European markets served by its approximately 600 employees.
– We are thrilled to partner with Ellos Group, a true forerunner regarding sustainability within the retail sector. We look forward to supporting the company's efforts to improve people's lives and work more data-driven and methodically toward its sustainability goals. We're honoured to be chosen as their sustainability platform and look forward to breaking new ground together, says Andreas Liljendahl, CEO at Worldfavor.

With increasing demands for ESG reporting, Ellos Group has decided to become more data-driven and methodical in its sustainability goals. It has turned to Worldfavor for a digital solution to help map its impact and increase transparency in the supply chain.
– For Ellos Group, Worldfavor is an important partner in our continued sustainability work by providing a platform infrastructure that facilitates compliance with current and upcoming supply chain data requirements and regulations. The platform will help us to create transparency and traceability in our full supply chain, make continuous risk analysis of our supplier base and to manage sustainability data collection, says Annika Mårtensson, Sustainability Director at Ellos Group.
For more information, please contact:

Worldfavor
My Morinder
PR and Communications Manager
my@worldfavor.com
+46 (0) 704981462

Worldfavor – The Global Sustainability Platform 
Worldfavor is a sustainability platform that enables organisations worldwide to access, share, and leverage data to gain insights and make sustainable action possible – internally and through far-reaching value chains. The platform helps its growing network of 30,000+ organisations understand their impact, fuel action, and stay resilient. Worldfavor's different solutions power its customers to manage all kinds of sustainability data easily, trace impact, follow up on portfolio companies, reduce risk, and achieve a sustainable value chain. The Worldfavor sustainability platform was first released in 2016 with the mission to make sustainable business mainstream. Behind Worldfavor is a group of highly passionate people who dream of shaping a world where people, the planet, and the economy thrive together. For more information – please visit www.worldfavor.com. 
Ellos Group
Annika Mårtensson
Sustainability Director
press@ellosgroup.com
+46 (0)33 16 08 05

About Ellos Group
The Ellos Group, which includes the e-stores Ellos, Jotex, Homeroom and payment brand Elpy, is a leading e-commerce group in the Nordic region. Working closely with our millions of customers, we are constantly striving to develop and offer attractive and sustainable fashion and household items for the entire family. Our focus is always on the customer. We continuously work to develop our business through innovation, creativity, and sustainability. The Ellos Group, headquartered in Borås, and with operations in all Nordic countries and selected European markets, has around 600 employees and sales of around SEK 3.6 billion. For more information – please visit www.ellosgroup.com
.