Co-founder and COO Frida Emilsson talks about green tech at Stockholm Impact Week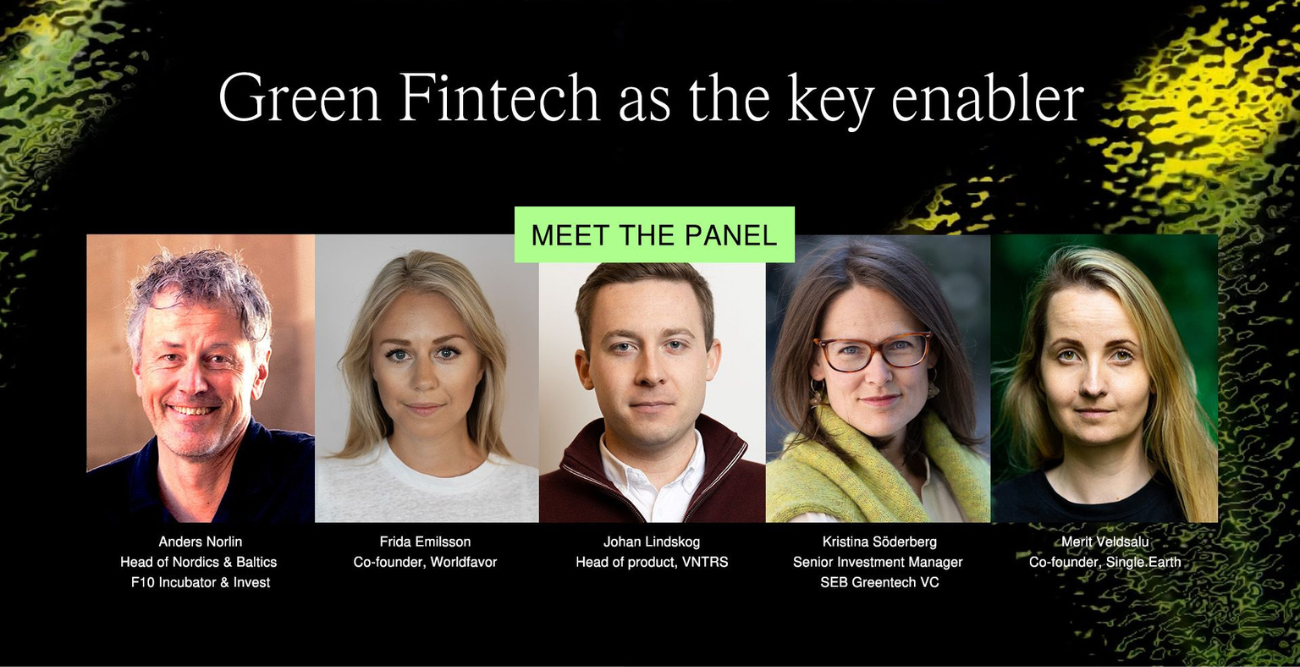 This week on September 12 at the Stockholm Impact Week event Impact Growth Day, Worldfavor's co-founder and COO Frida Emilsson was invited as a panelist to talk about the topic of green fintech as a key enabler for sustainability. Stockholm Impact Week is a week-long event where impactful business leaders, talent, startups and policy makers come together to address the global problems and to inspire solutions.
The panel was moderated by Anders Norlin, and other panelists included Johan Lindskog, Kristina Söderberg and Tarmo Virki. Together they gave their insights on the role of green fintech in making the future more sustainable. More specifically, Frida talked about how Worldfavor as a green tech company makes an impact by helping companies be more sustainable. She highlighted Worldfavor's journey from having customers that were mainly early adopters on the market to evolving into a solution that meets the growing global interest in sustainable business.