Agenda 2030 – what does 'Decade of Action' mean for businesses?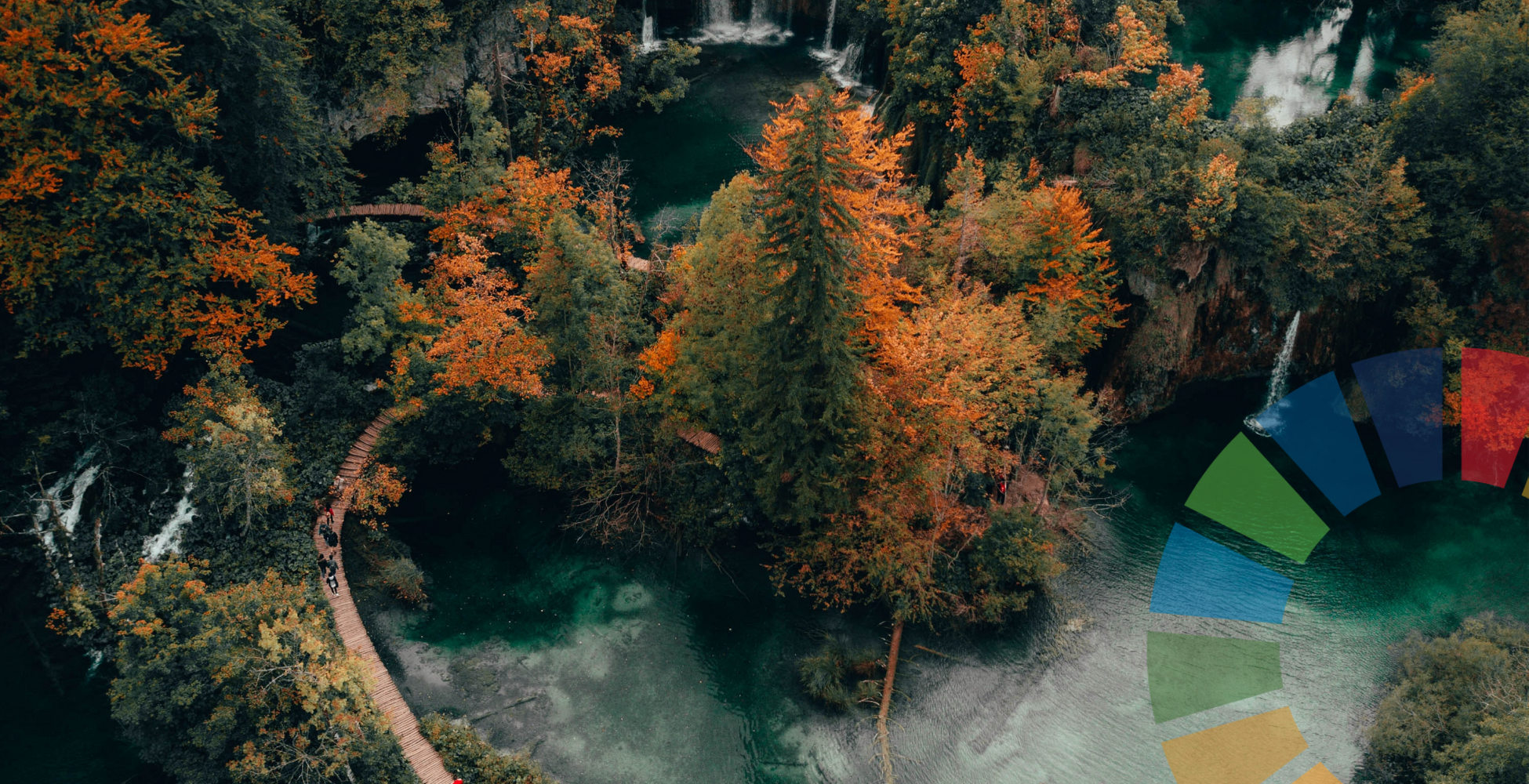 The Sustainable Development Goals (SDGs) are directly tied to the 'Decade of Action', which has become increasingly important as we ramp up towards the 2030 deadline over the next decade. Agenda 2030 has left the world with ten years to enact measurable change, but what does that mean for businesses that are going to be affected in numerous ways?
Find out more about what the Decade of Action mean for the companies, governments and people who are expected to change their modus operandi, and what has been achieved so far.
What is the 'Decade of Action'?
As the UN explains, the Decade of Action 'calls for accelerating sustainable solutions to all the world's biggest challenges – ranging from poverty and gender to climate change, inequality and closing the finance gap.'

The Sustainable Development Goals were first adopted in 2015, emphasizing a holistic approach to achieving sustainable development for all. They aim to have an impact across multiple levels, as detailed below.

The UN is using the SDGs as a measuring stick for change, and 2030 is the hard deadline for results. Nobody is exempt, as they have attempted to make the goals realistic in every region.

It's clear that COVID-19 has had an impact on achieving the SDGs, but that has not stopped a concentrated effort to meet them in time for 2030.

The UN Secretary-General has identified three different levels in which changes can be made. 'Global action' is the first, aiming to lead in terms of policy and providing the resources to do so.

'Local action' will see policies enacted, by organizations such as governments and local authorities. Lastly, 'people action' is seen on the ground level, and focuses on the choices and decisions the public makes individually.
What progress has been made so far?
Progress has been achieved in terms of achieving the 17 SDGs, but the COVID-19 pandemic has had an undeniable impact in 2020. For example, reduced air travel is one benefit, but wealth inequality has been exacerbated by declining household incomes, as well as the rich getting richer.
The 17 Goals have a further 169 targets. 35 of these targets are trackable thanks to sufficiently up-to-date numbers, leading to a global race to see what is being achieved worldwide.
The UN released a video detailing progress from 2015 to 2020, including an infographic which shows how close we currently are to the targets: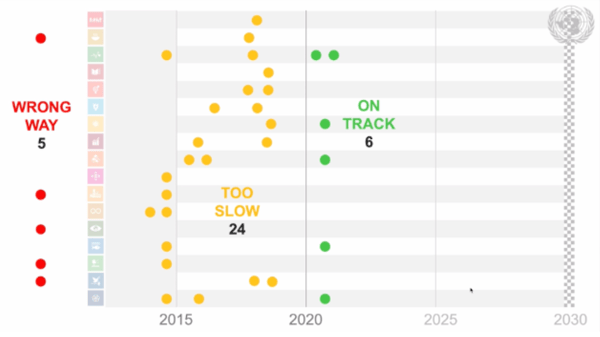 As you can see, as of September 2020, some of the targets are actually moving in the wrong direction. This means that the goals are less likely to be achieved by 2030, but it's not the worst result overall when you consider that there is still just under a decade left to go.
We used to view the environment, society, and the economy as separate entities, which seems slightly ridiculous in hindsight. Our collective mindset needs to change, and it does seem like the response from businesses has been positive so far.
The switch has led to businesses having more of an active role in terms of understanding their impact on both the environment and society, as well as increased responsibilities that would have been unthinkable just 20 years ago.
Since the launch of the SDGs in 2015, UN Global Compact participants are taking more action. For example, in the industrial manufacturing system, 83 percent of companies now work to support the SDGs, which is up from 60 percent in 2015.
The same is true for many different industries, highlighting that businesses are taking the UN, and the SDGs, seriously.
Tip! Getting started with the Sustainable Development Goals does not have to be time-consuming. Check out our 15-minute read beginners guide to the SDGs to learn more.
What needs to be done over the next decade?
Businesses will face a number of changes over the next ten years. COVID-19 may have helped or hindered progress depending on the sector, but that hasn't stopped a sustained effort to make a real difference before the deadline comes to pass.
No matter which way you look at it, systemic changes are needed to reach the Sustainable Development Goals by the target date. Businesses will need to be aligned with the SDGs, which is why Agenda 2030 is so important for measuring the impact of measures put in place.
Targets that are lagging behind may benefit from SDG Acceleration Actions, which are initiatives voluntarily undertaken to accelerate SDG implementation by key stakeholder groups. They have already worked to implement 237 actions so far.
The consequences of a failure to act will be catastrophic, and will only lead to stronger regulations as the world becomes more desperate to stop the impact of climate change, as well as other serious issues such as poverty.
Global collaboration is the ideal way to move forward, and we can all make a change on some level. For businesses specifically, working to implement any suggestions or procedures offered by the SDGs is likely the best way to enact real measurable change by 2030.
Only time will tell whether or not we will be able to reach the goals set, but businesses will be able to track progress, and Agenda 2030 is only going to become more relevant as we get ever nearer to the deadline.

Related blog posts you might like: